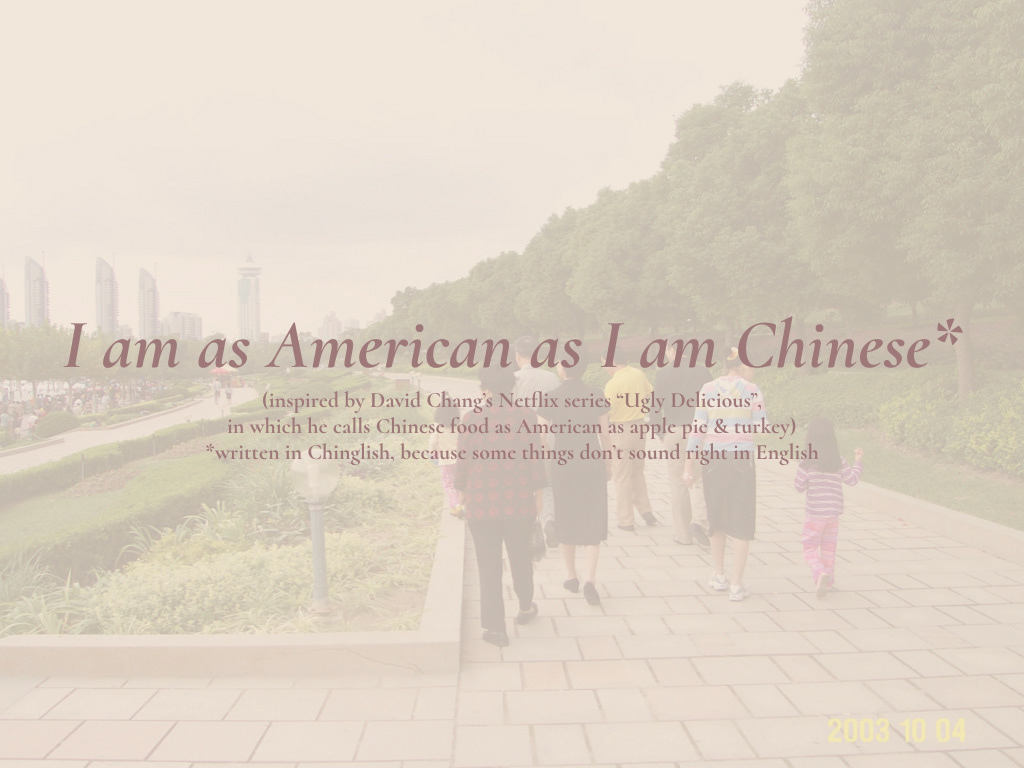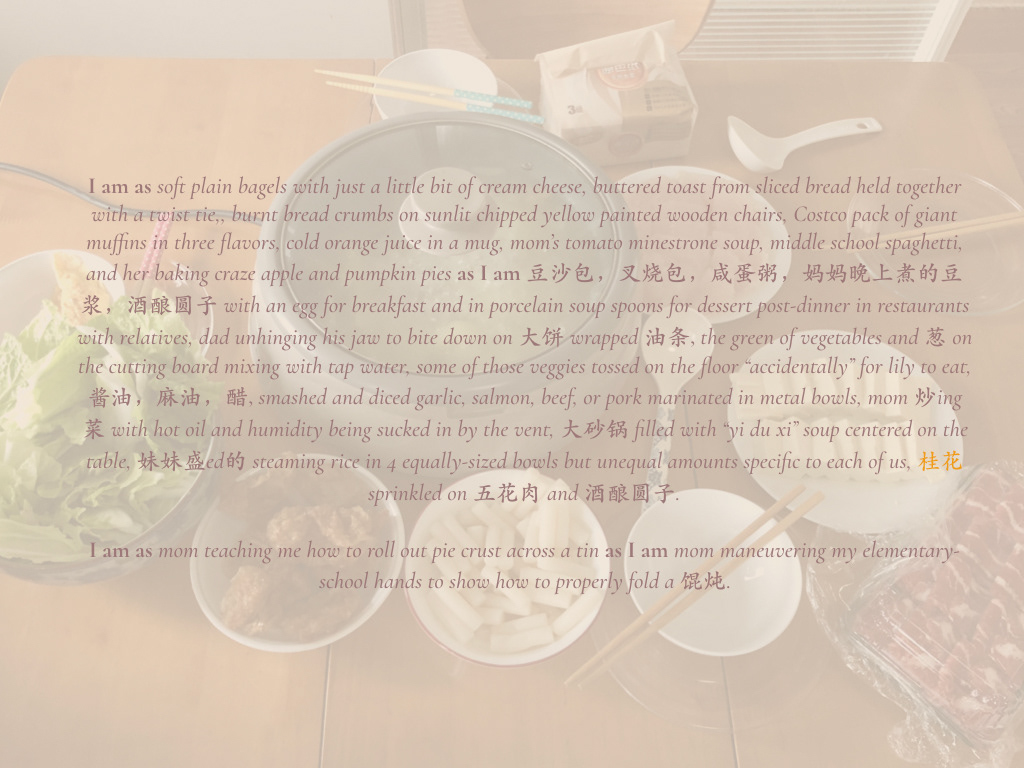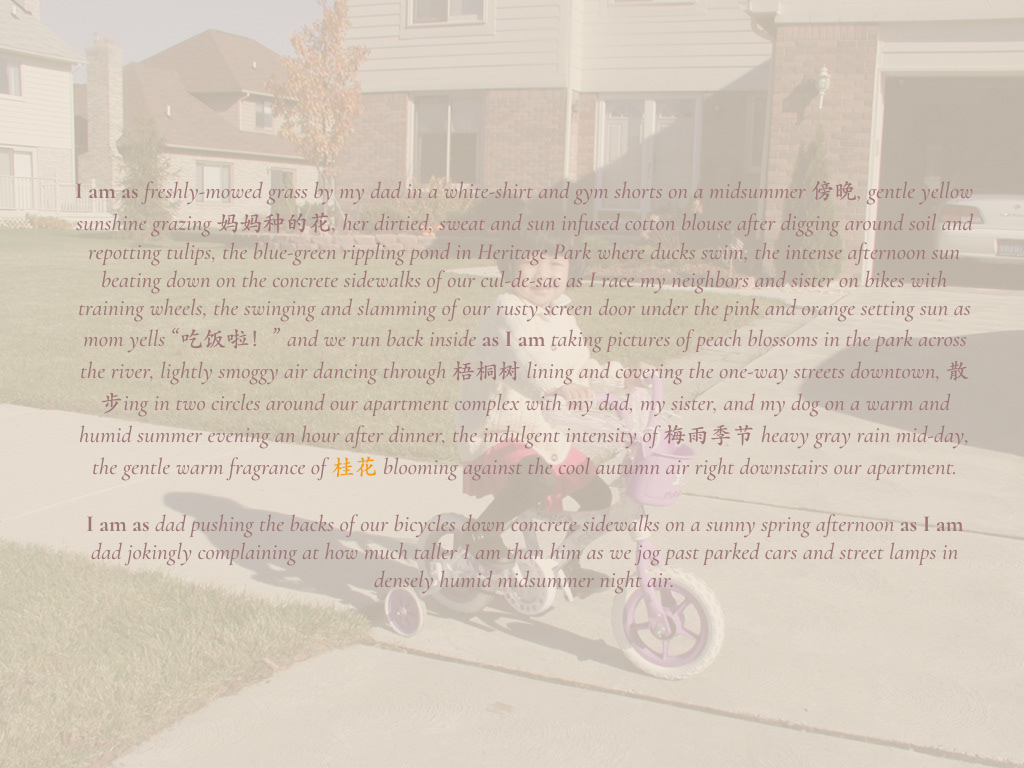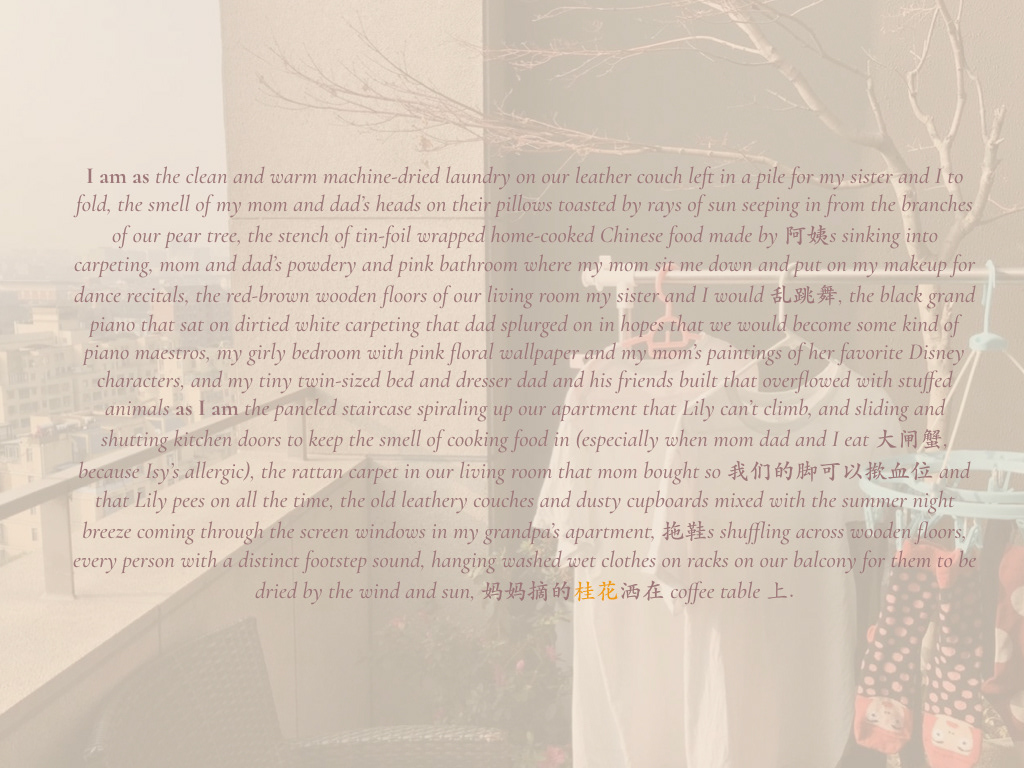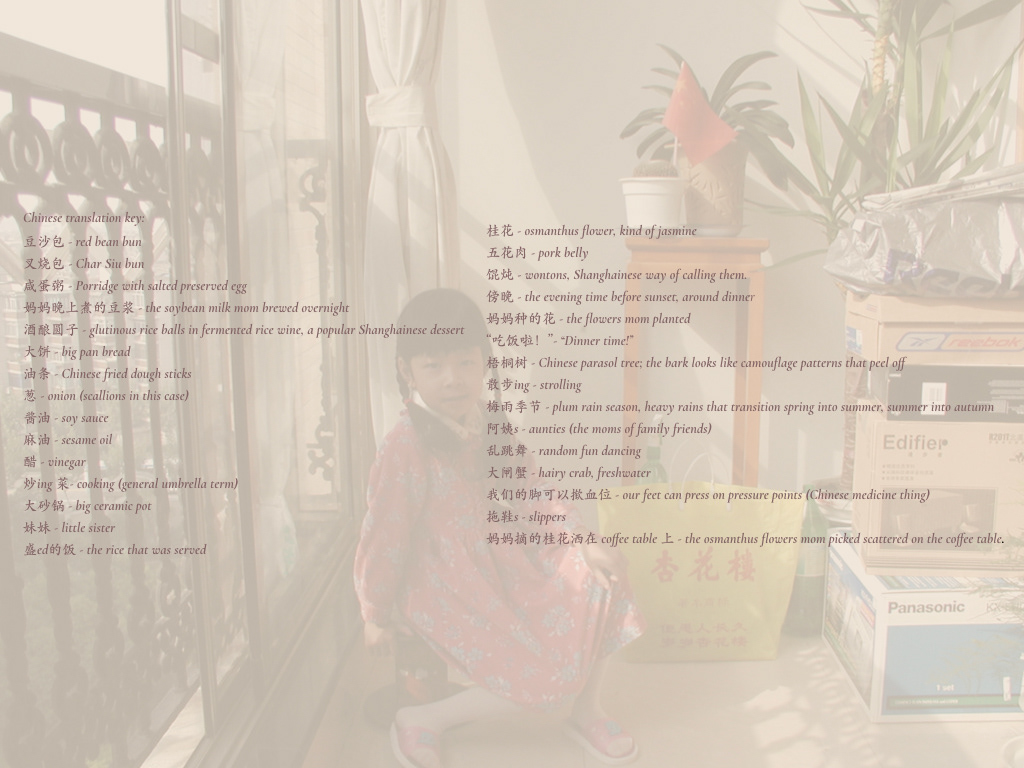 Through a prompt that asked us to imagine our individual collections as a perfume scent, I took this opportunity to reflect on the polarizing smells, sounds, and sensations of my two very different hometowns: Canton, MI and Shanghai, China. 
I was deeply inspired by chef David Chang's new Netflix food series "Ugly Delicious", in which (in an episode about fried rice) he expressed that Chinese food is just as American as Thanksgiving turkey and apple pie. I immediately understood that sentiment - having lived in both countries for equal amounts of time and experiencing the assimilation of one inside the other - I am just as Chinese as I am American, and of course vice versa.
The garments in my collection were already extremely visually rich in color, print, and fabric, so in response I wanted its scent to be like a stripped-down, vulnerable and naked, soul-bearing embodiment. I wanted it to feel like the experience and process of getting to know me, once you move past professionalism, acquaintanceship, and whatever face you put on when meeting someone new.
After keeping a physical notebook of research, reflections, and journal entries, I categorized the specific sensations from my memories of home into three categories: food, being outside, and being at home (domesticity). Then I wrote, in Chinglish, the above verses, comparing and contrasting the different nature of my Chinese and American experiences, and how who I am is the embodiment of all these little, seemingly opposite things.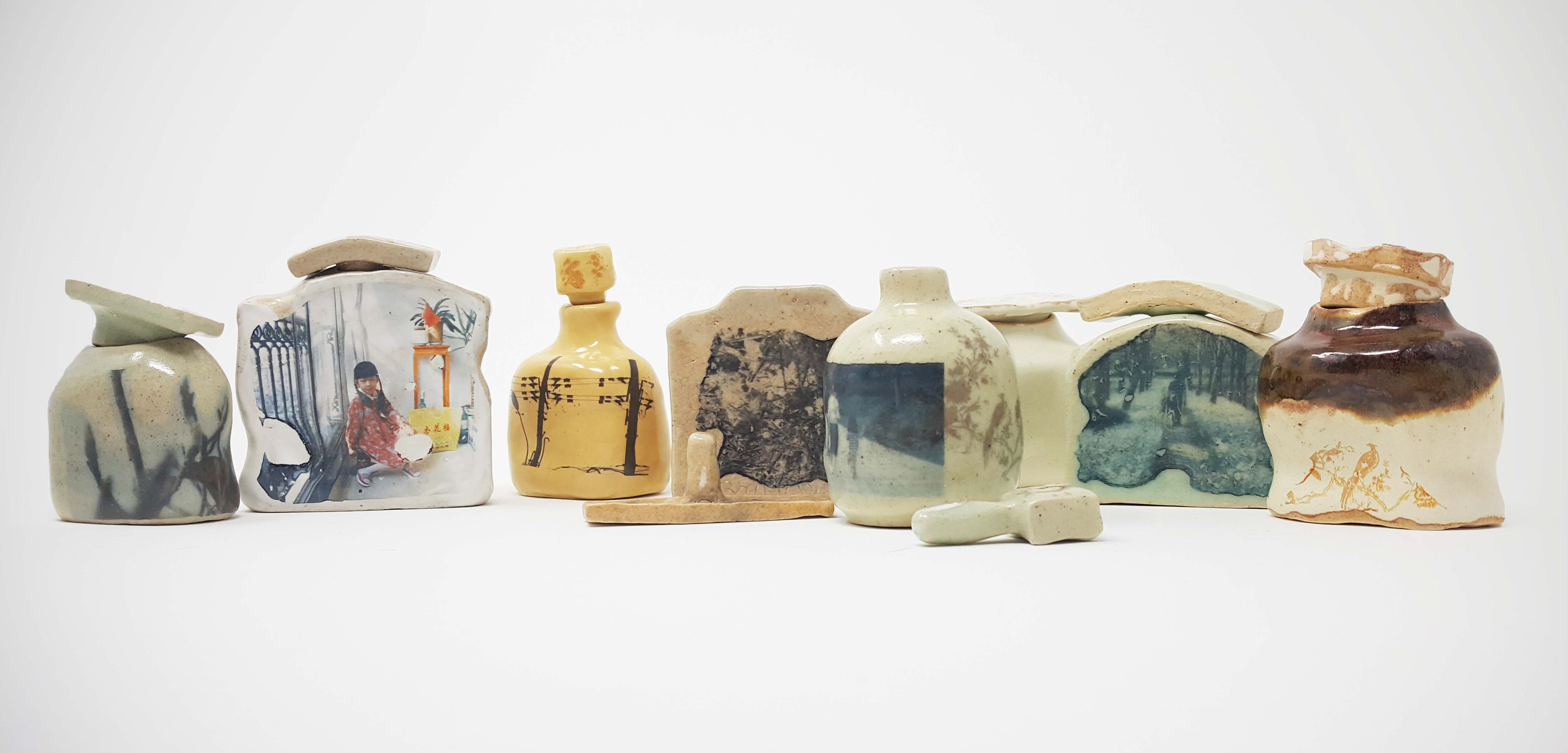 Whilst I was journaling and writing, I was also taking a ceramics class between semesters. It was the perfect time for me to create something physical and tangible for the invisible idea of a scent I had in my head. You know when you smell something super familiar that it reminds you of someone, something, or somewhere close to you and you have this bodily impulse to hold it close to you, like you're trying to hug it? That's what I was going for with these bottles - if my scent could trigger an immediate sense of home for me, and that feeling, I wanted whatever physically holds the perfume to be the object that I could intuitively pull in close to my chest. As a result, these bottles all fit comfortably in my palm, shaped with ergonomic curves too.