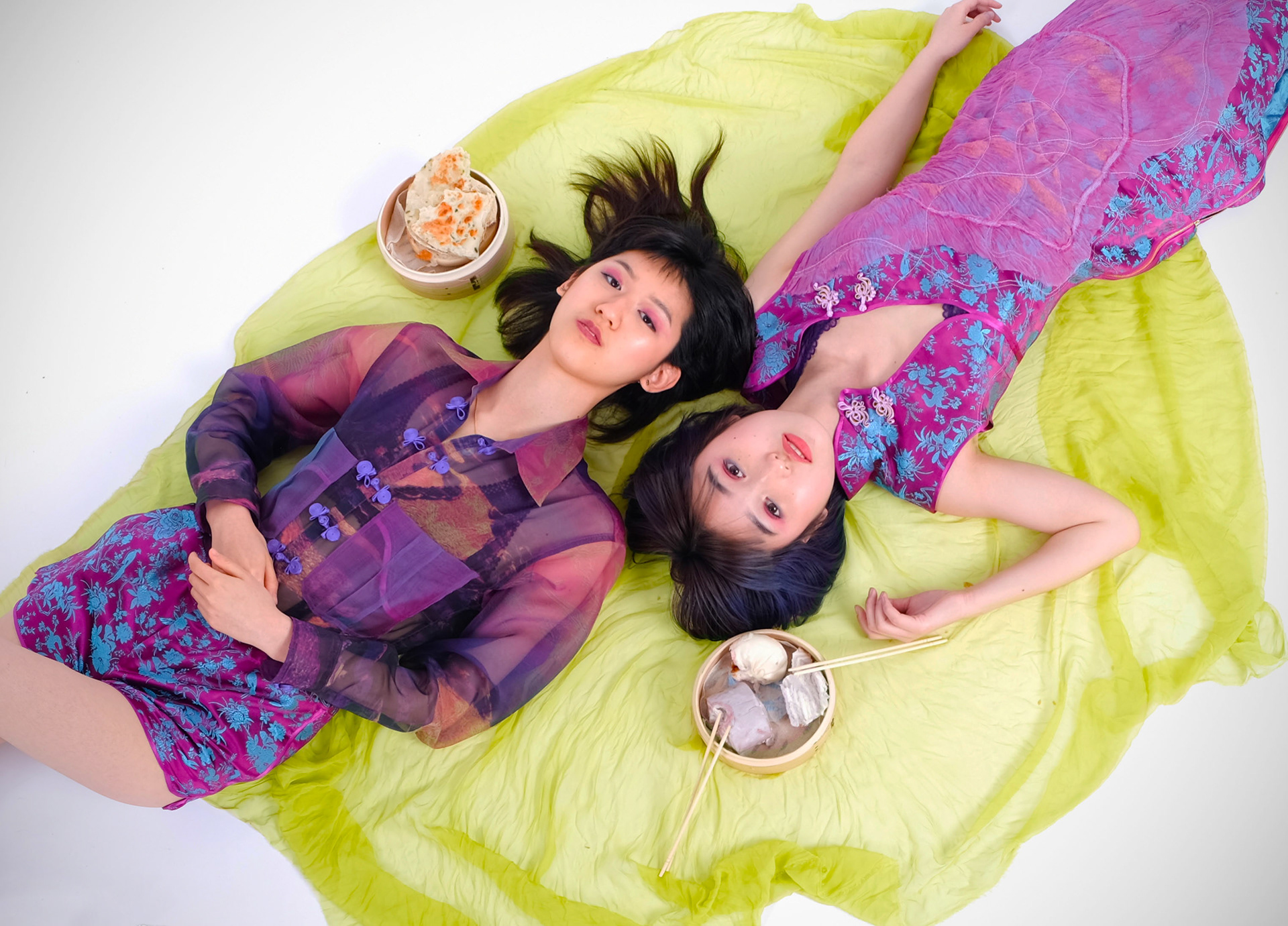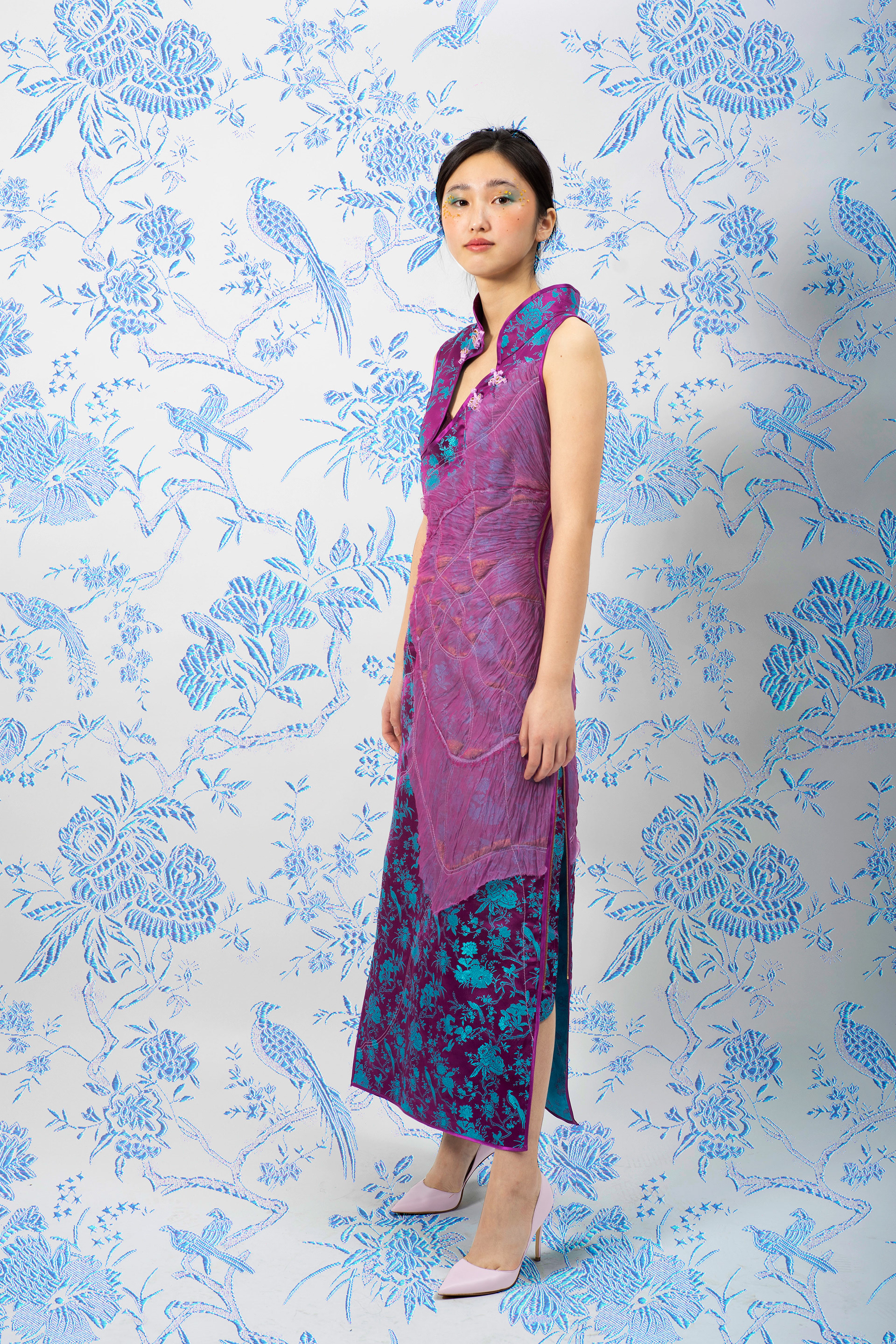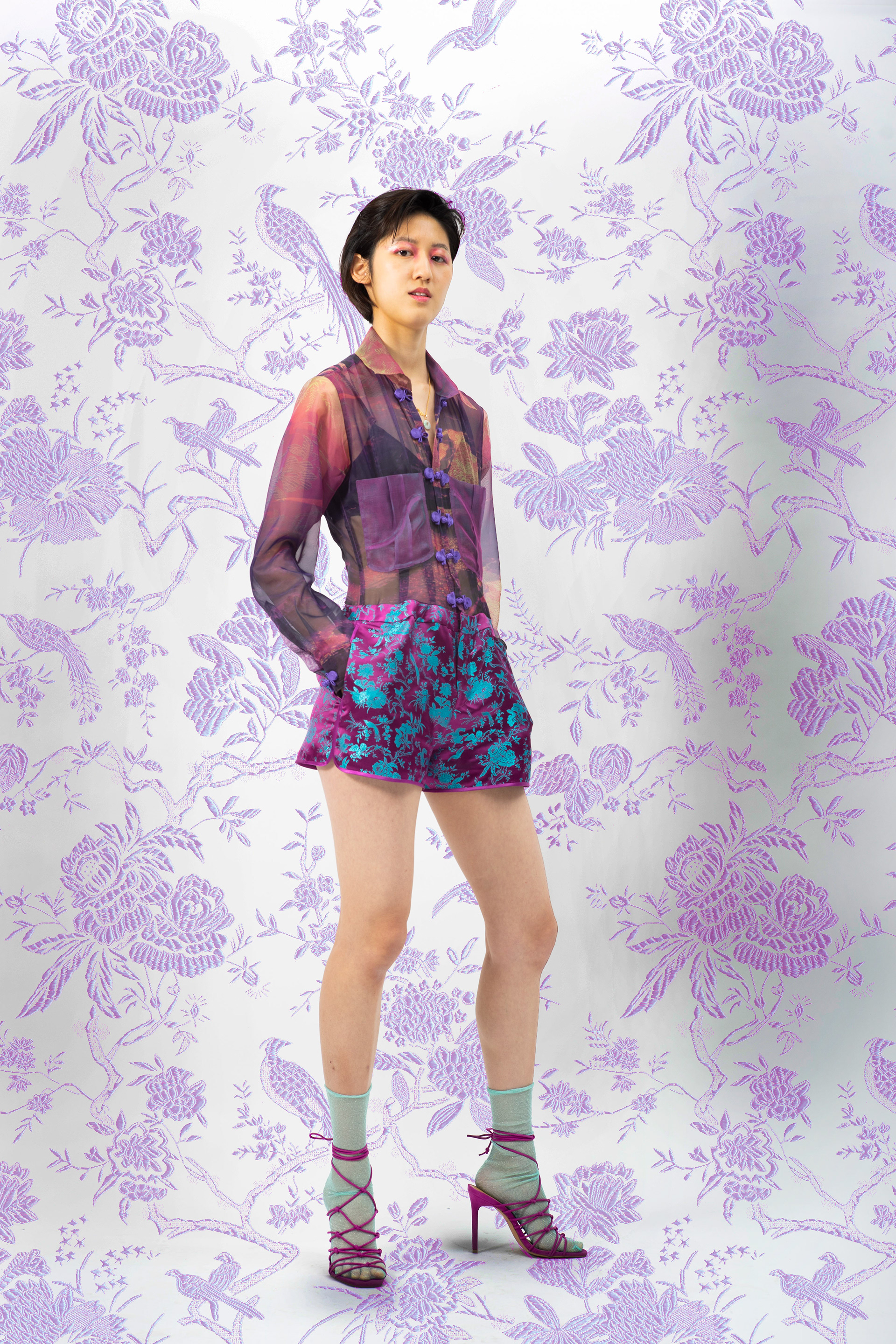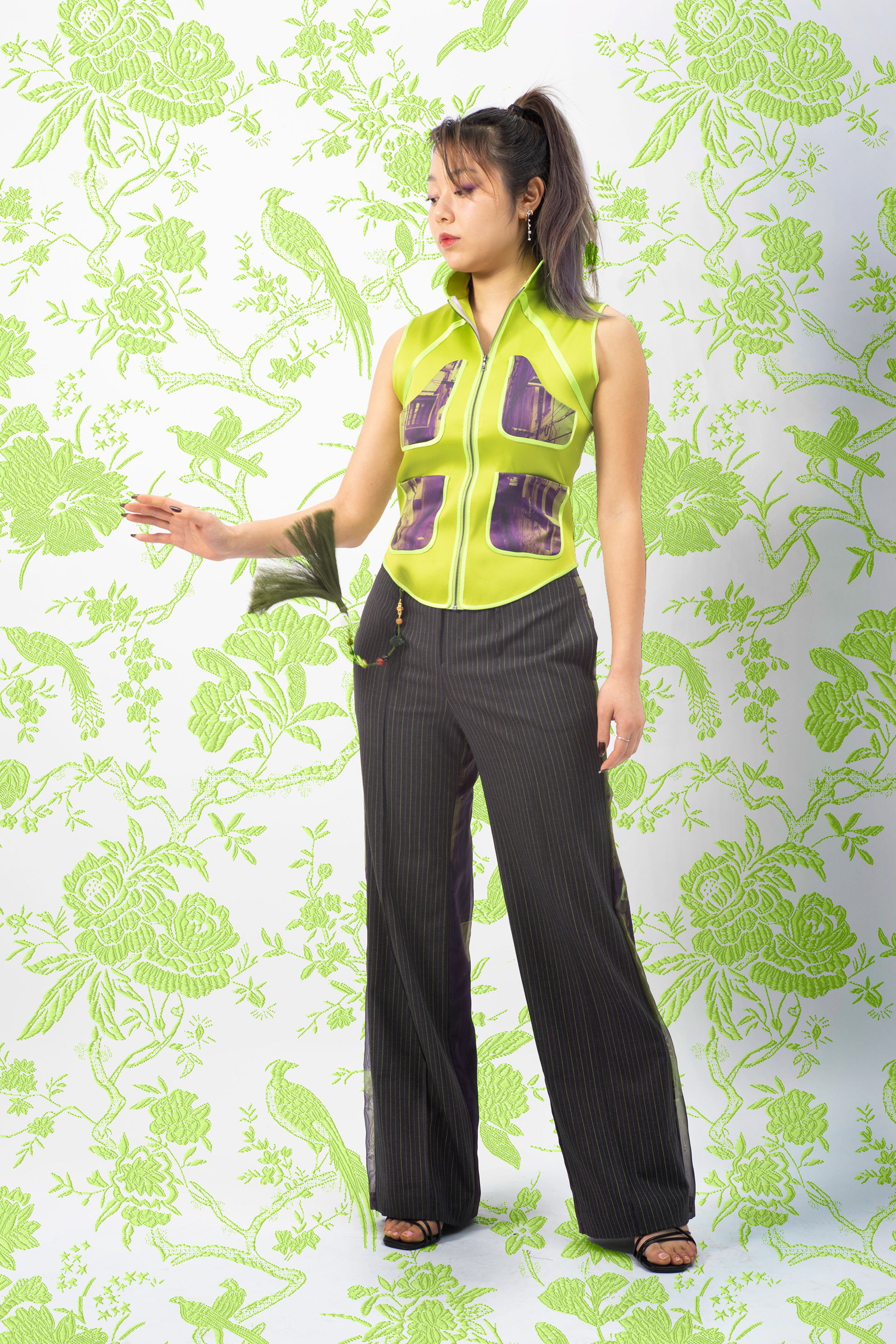 The first three looks of my ongoing thesis collection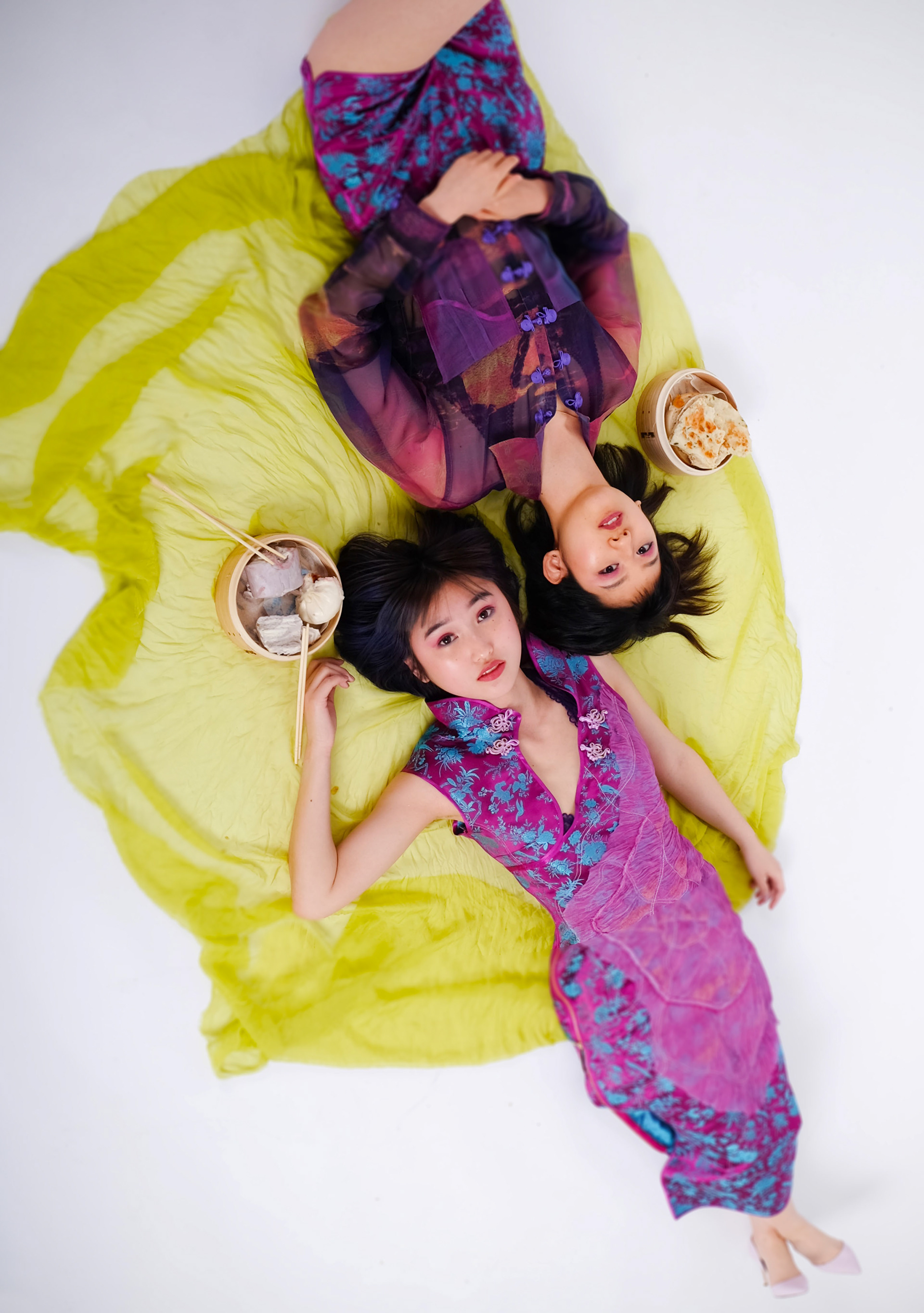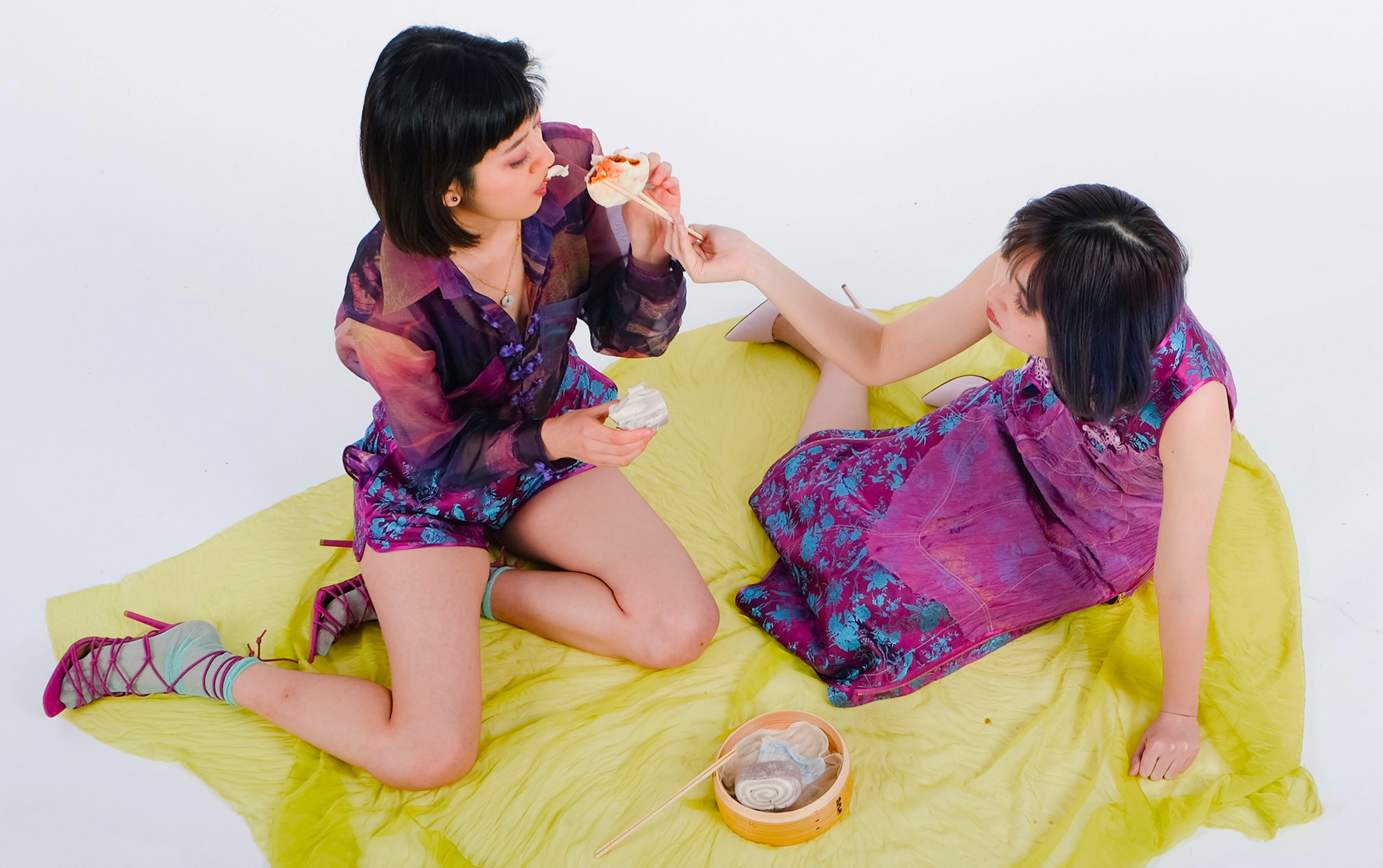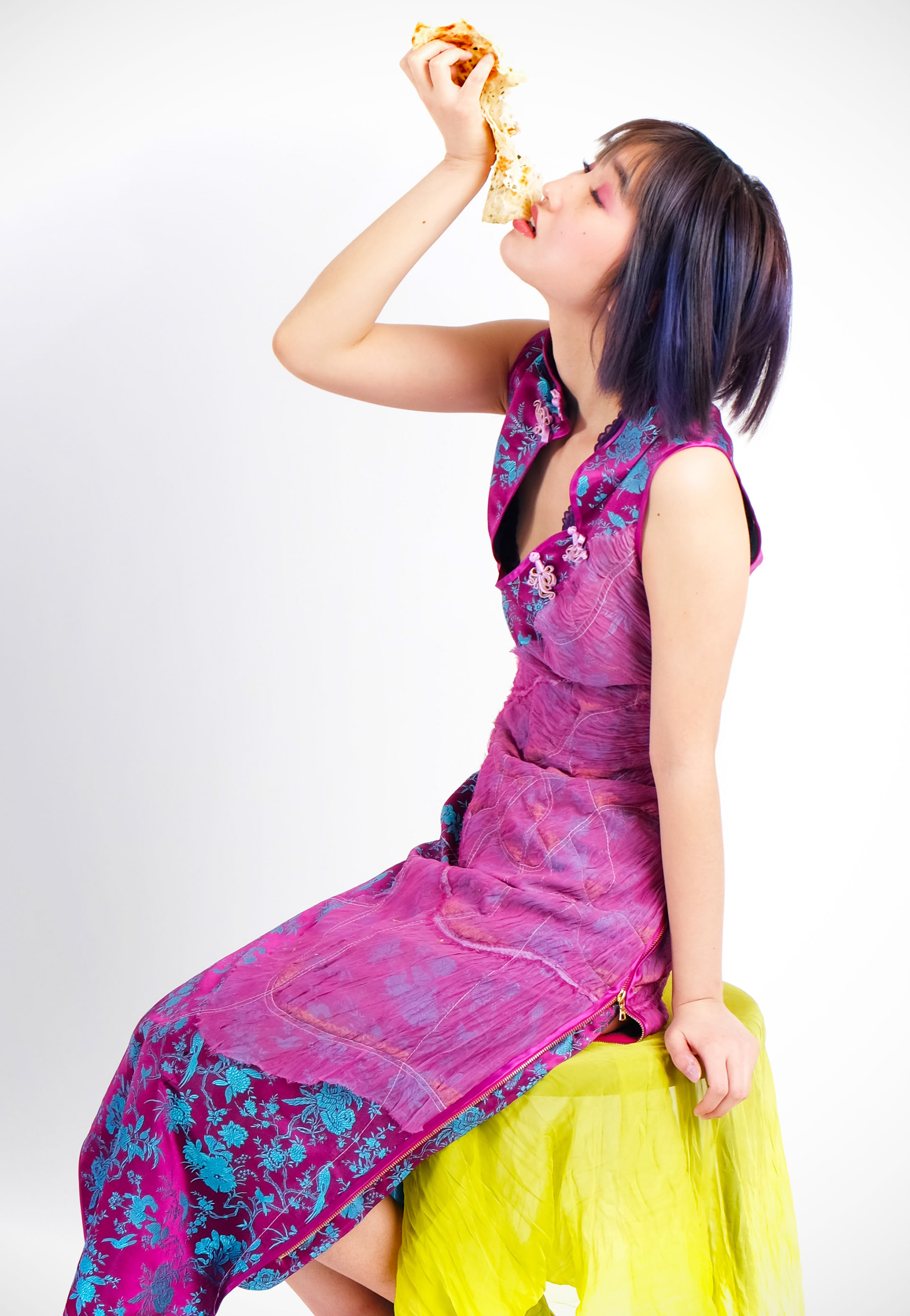 As an American-born Chinese who has grown up in both countries, my cultural identity is at the heart of who I am, and how I engage with the world as an evolving designer. Moving from suburban Michigan to Shanghai, I neglected to absorb Chinese traditions and my heritage, and refused to acknowledge Shanghai as home. It was only through leaving that I felt immense guilt for not embracing my deep roots with the city. These experiences inform my inherently personal design process, and explore the culture I denied myself by reflecting on cherished memories and details of Shanghai. Celebrating and honoring the history of my family and the city itself, this collection expresses my love for my hometown, Shanghai.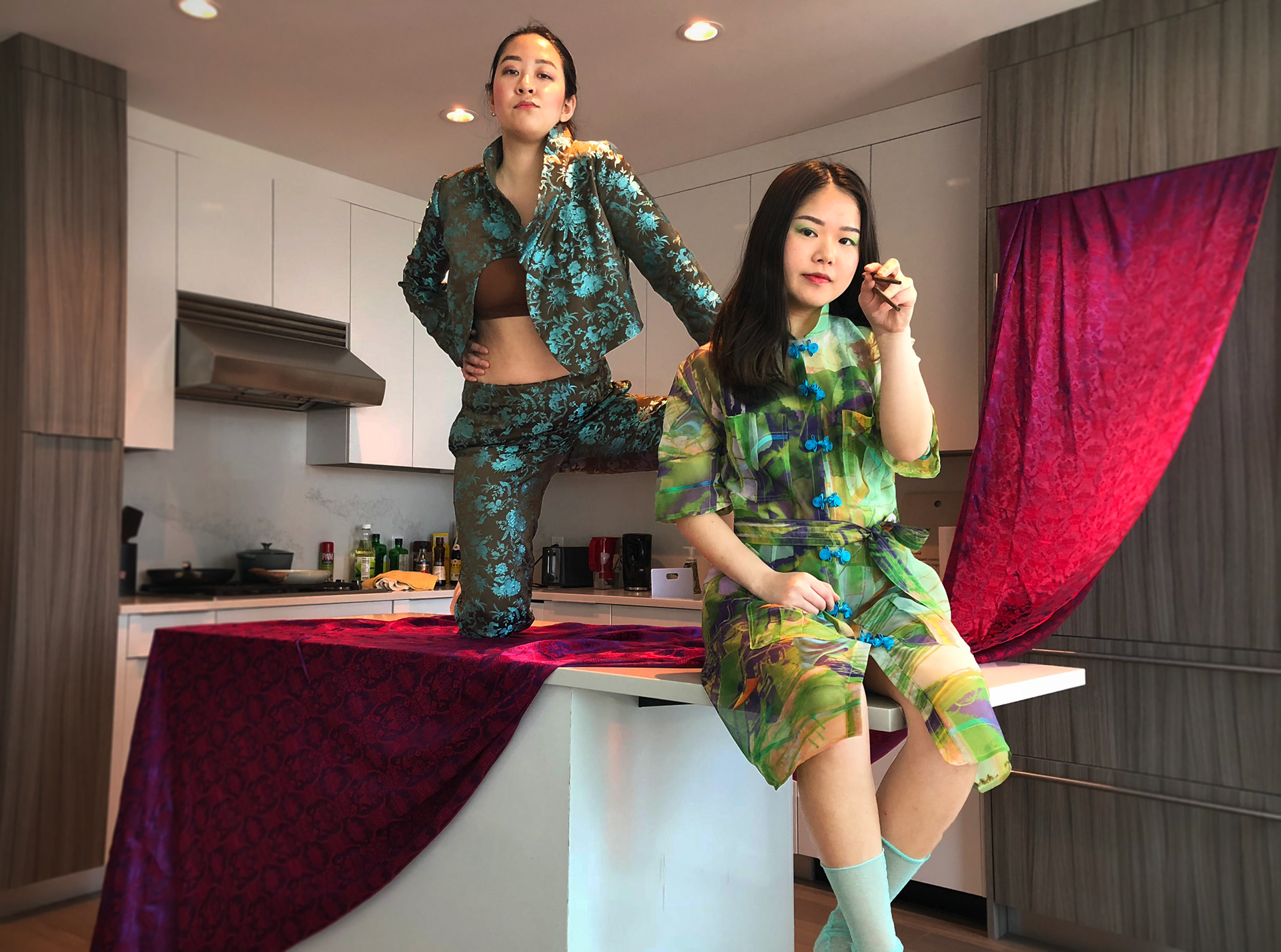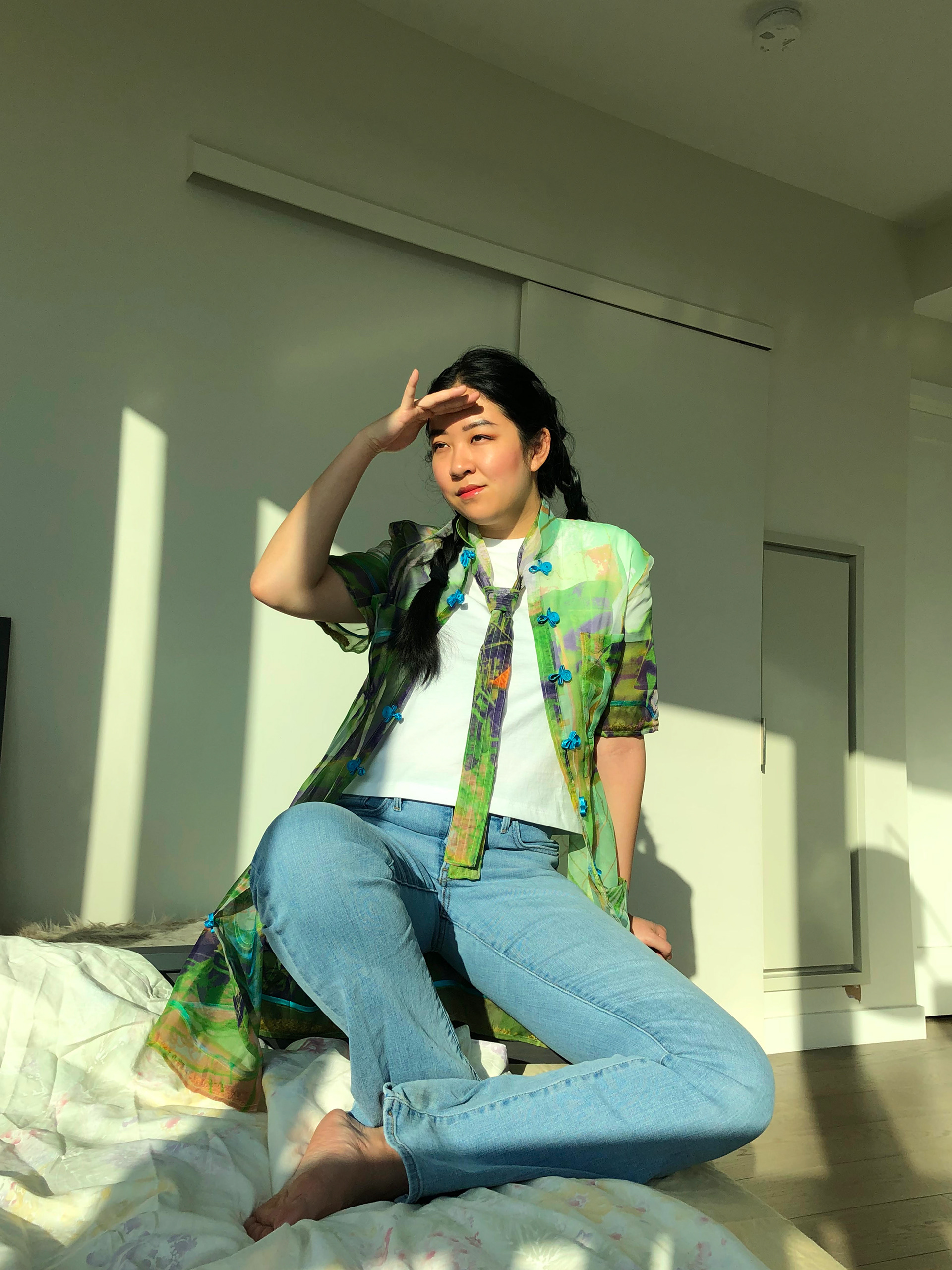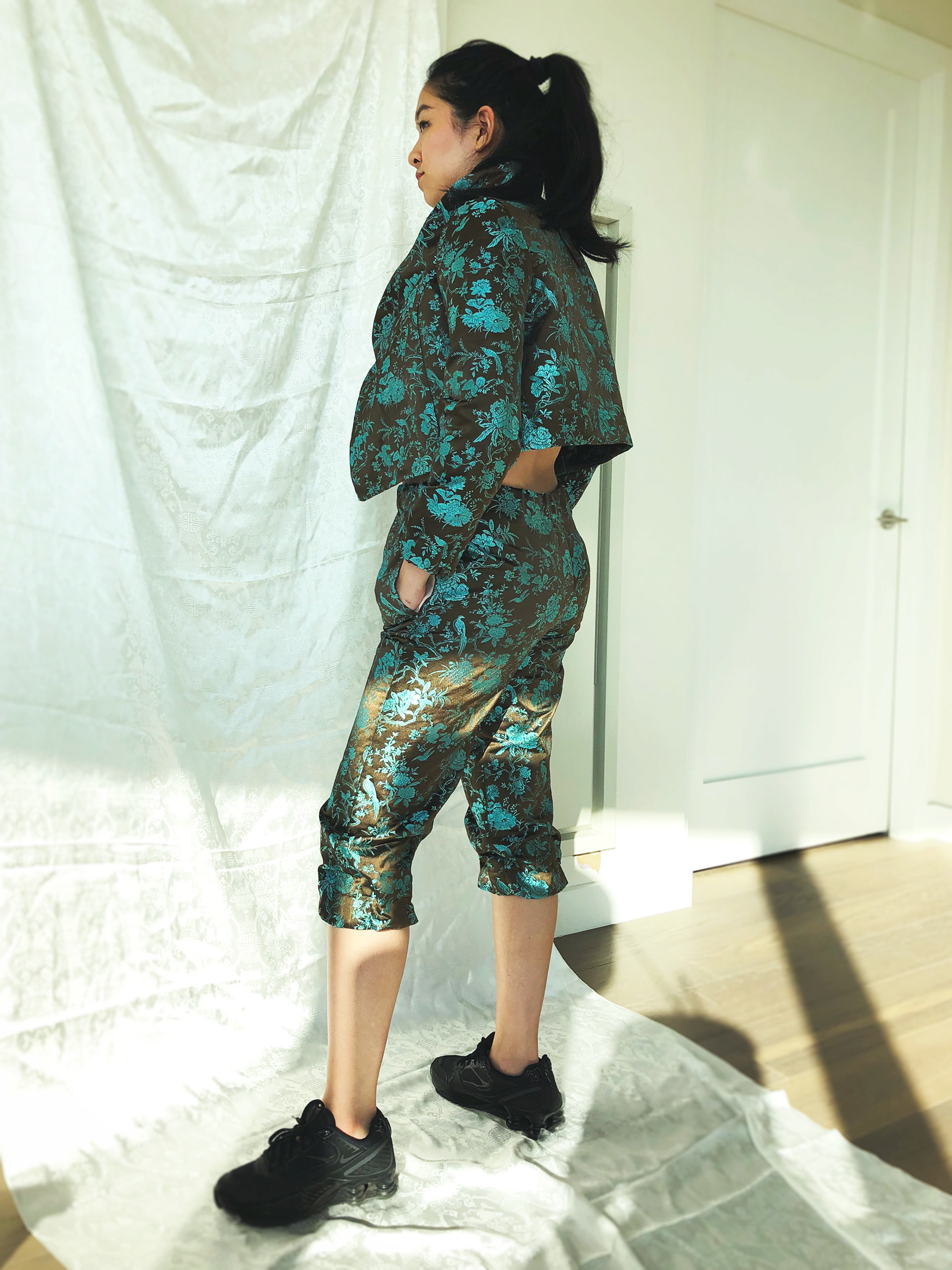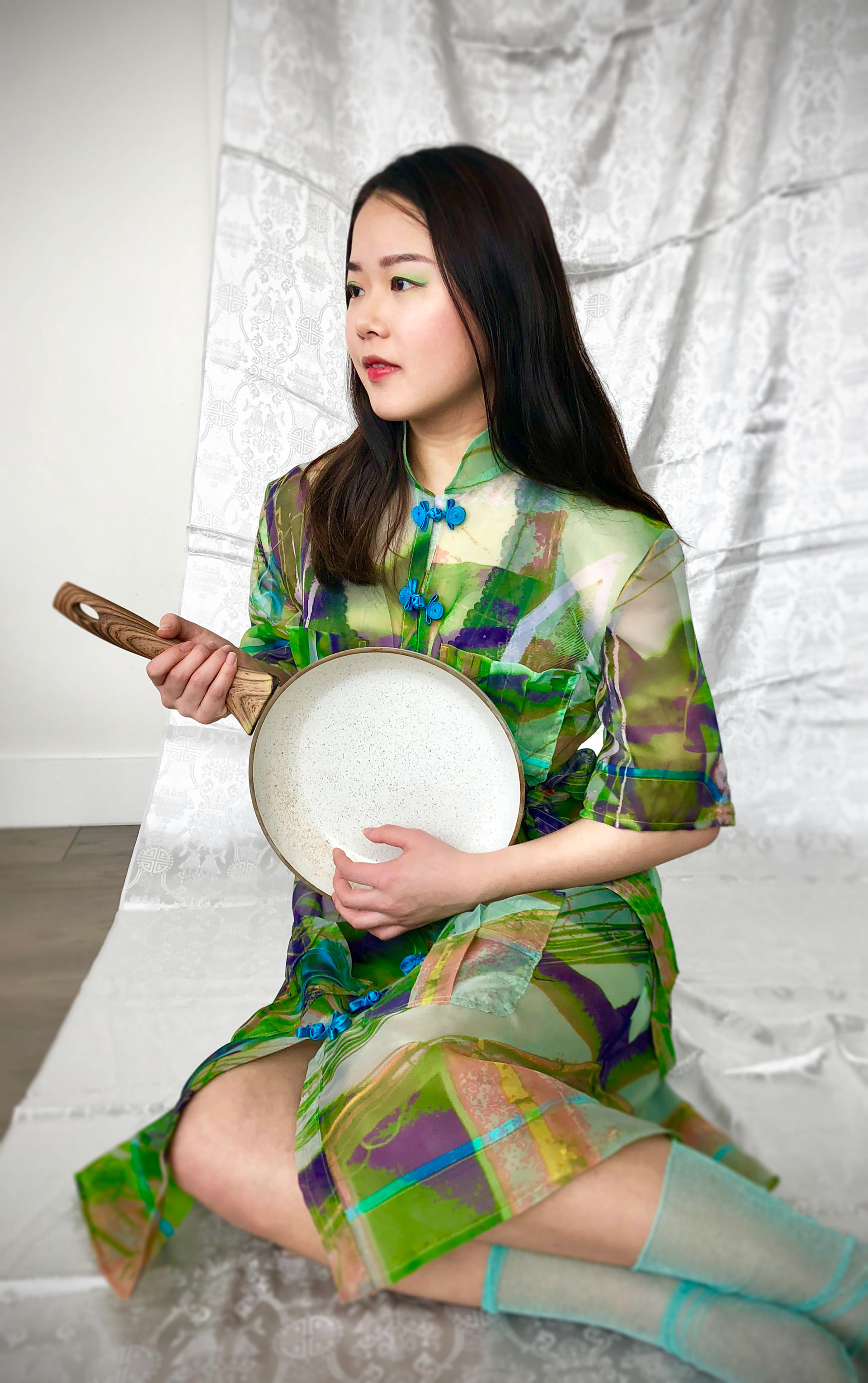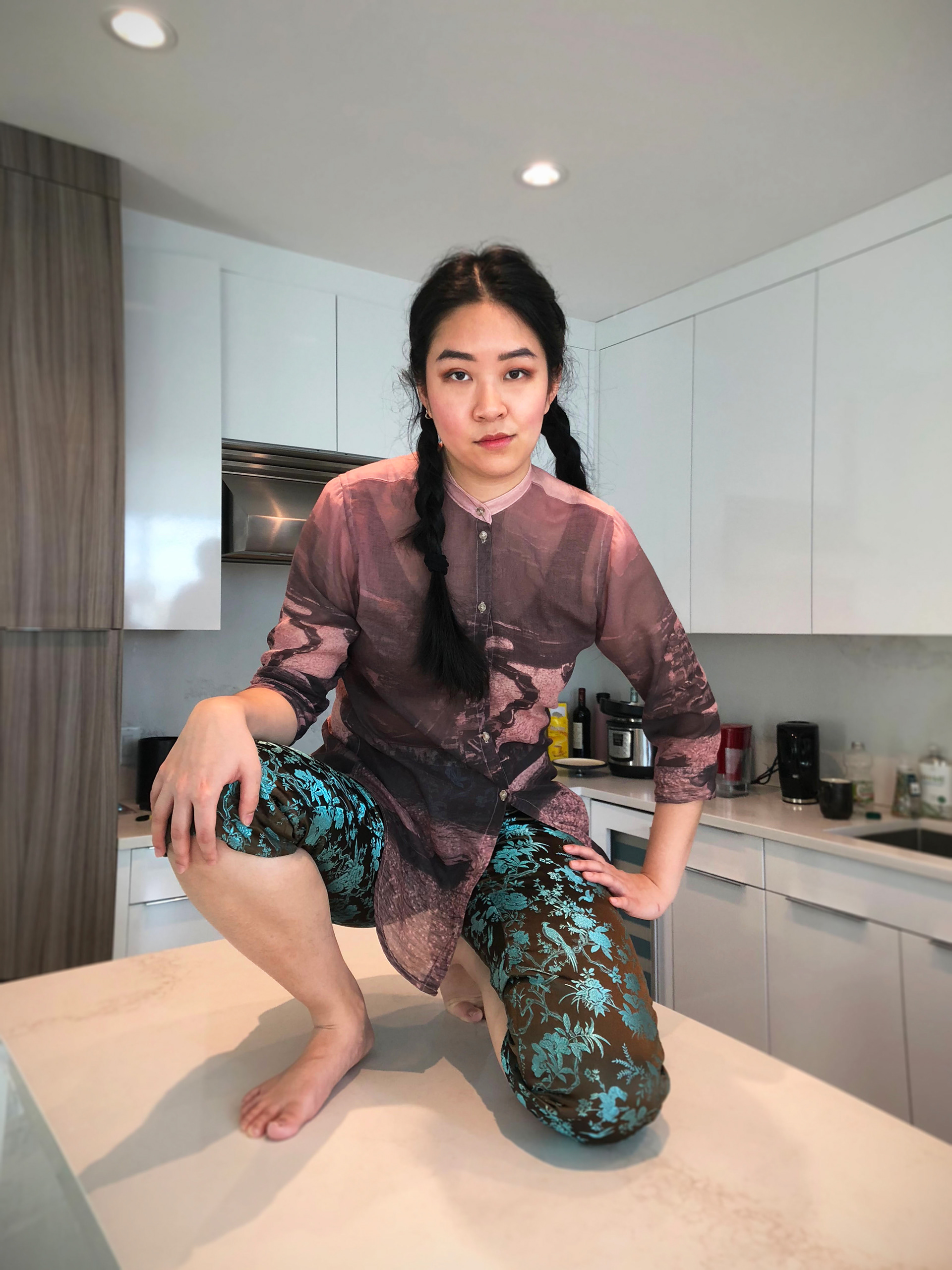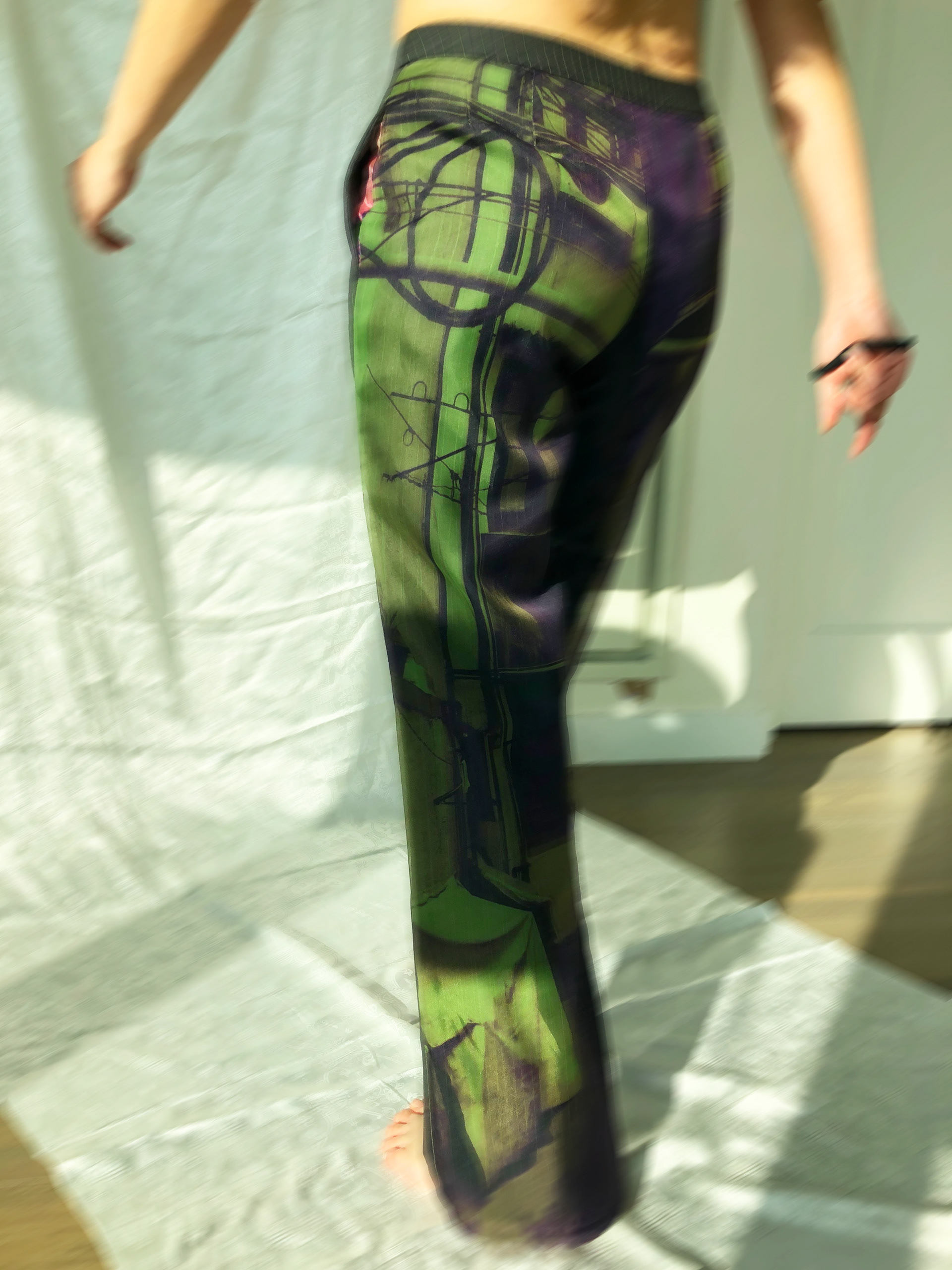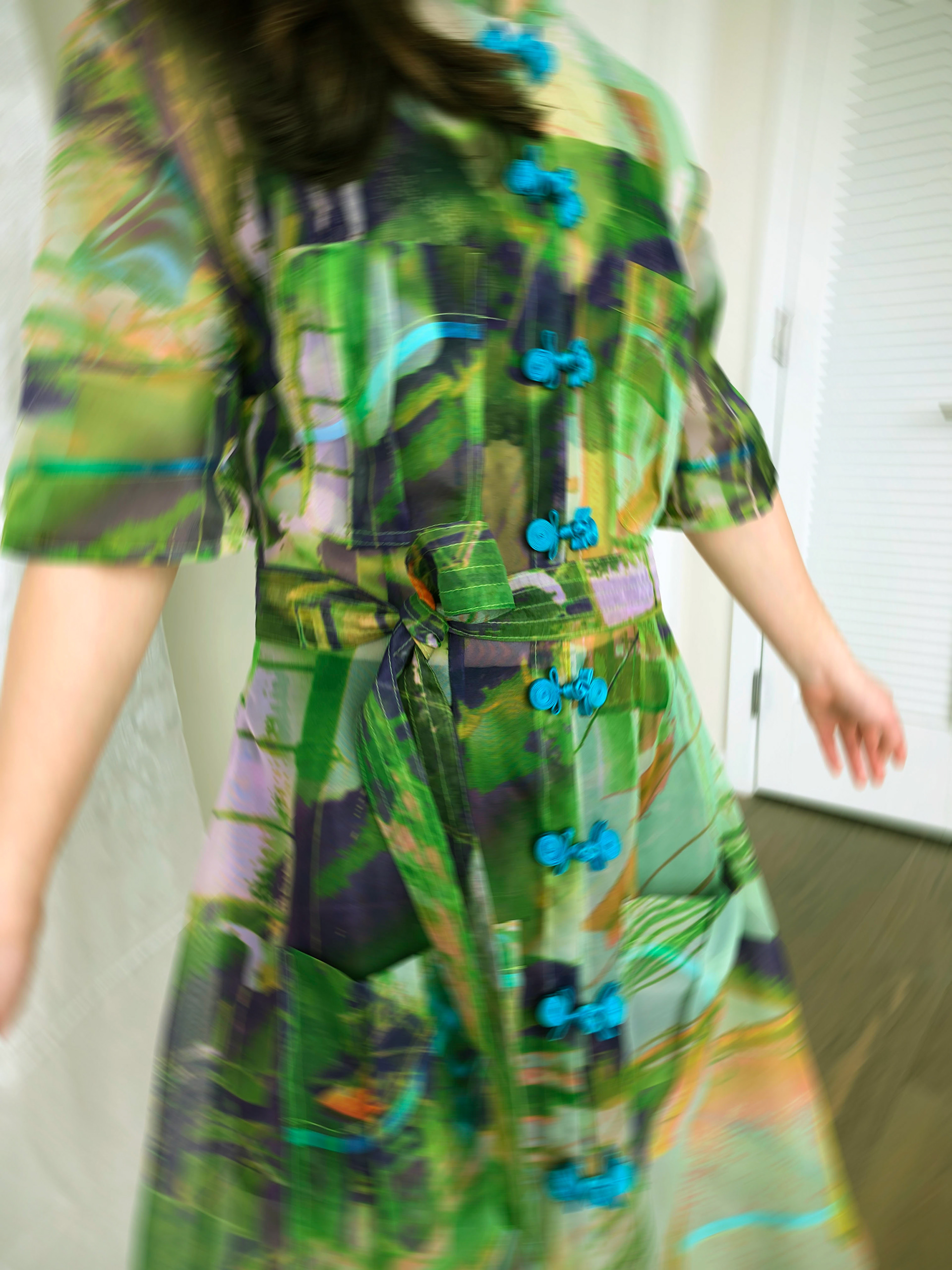 Final pieces of collection made and modeled in quarantine. Models: Jamie Lee & yours truly.
The primary means of which I celebrate Shanghai with physically is the qipao, a quintessentially Chinese dress that's traditional yet utterly modern. Strongly desired in the eyes of Chinese women, it shifted from being perceived as extremely provocative, worn only by actresses and prostitutes in the early 1900's, to having a more modest sense of elegant sophistication today. While any woman can get a form-fitting qipao tailored to her size, it's the kind of dress that makes you wish you were below size 2. Having had a few qipao tailored for my not-so-skinny body, I've experienced the self-consciousness and shame of wearing them. For a garment so greatly admired and sought after, the feeling it can give its wearer if she isn't 100% confident in it is so damaging. As a designer who strives to liberate and celebrate women's bodies from the toxicity of fashion, I want to break down the qipao, breathe new life into it, and redefine what it can do for Chinese women of all body sizes.
Moreover, I aim to bring back the caring, intimate relationships we used to have with our clothing before the boom of fast-fashion. Alongside exploring my Shanghainese heritage, my collection emphasizes the importance of making quality garments that women can cherish and simply feel great in. Through meticulous construction, the interior of every piece is just as considered as the outside, e.g. hand-sewn satin bias-taped seams rather than overlocked stitches; thus, they not only increase in value, they foster a more conscious sense of treatment in their owner. In the actualization of my cultural identity into wearable garments, I want to join the fight against fast-fashion and advocate for a more thoughtful and sustainable approach to apparel that emphasizes quality, inclusivity, and the feel-good factor.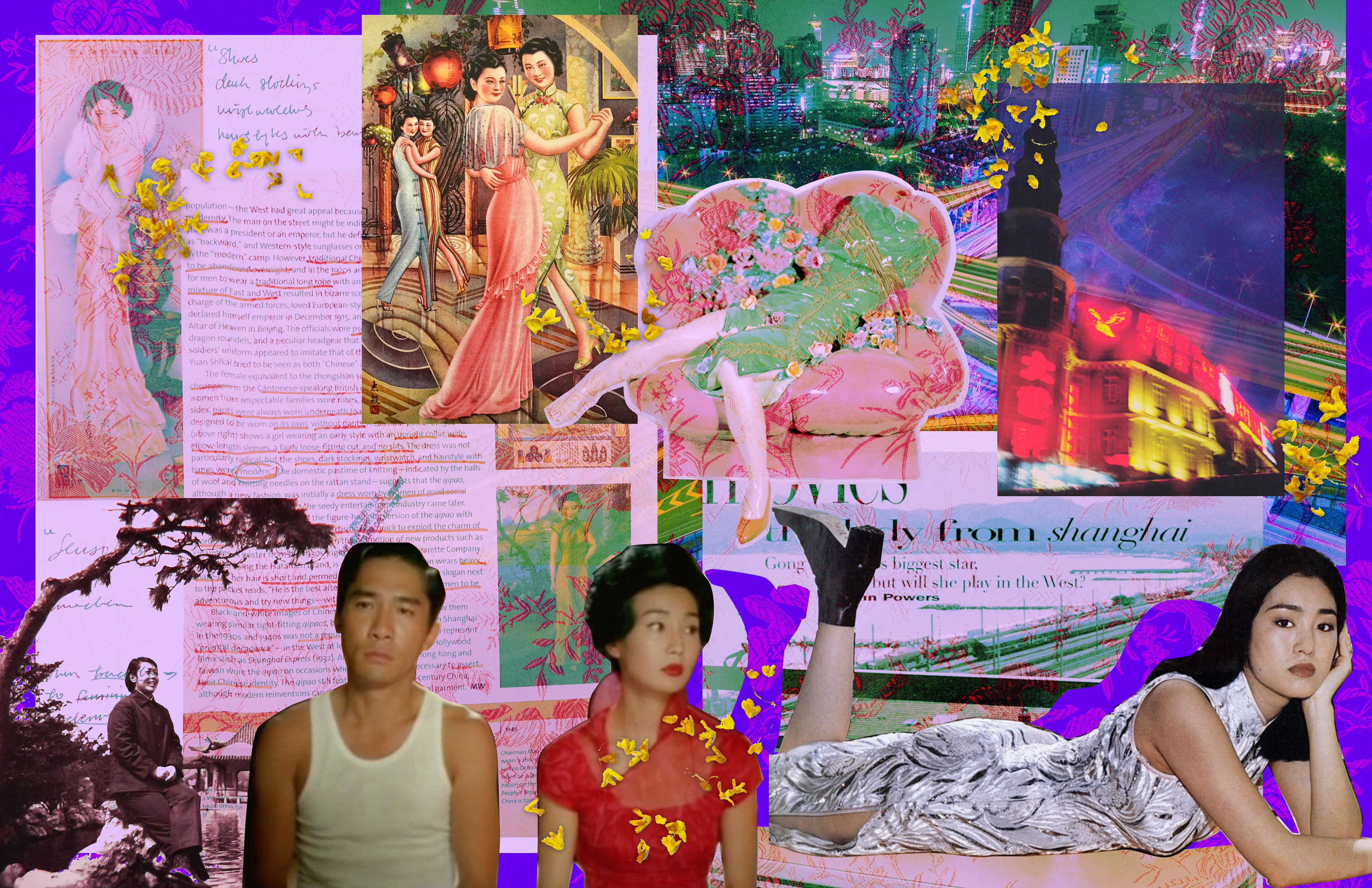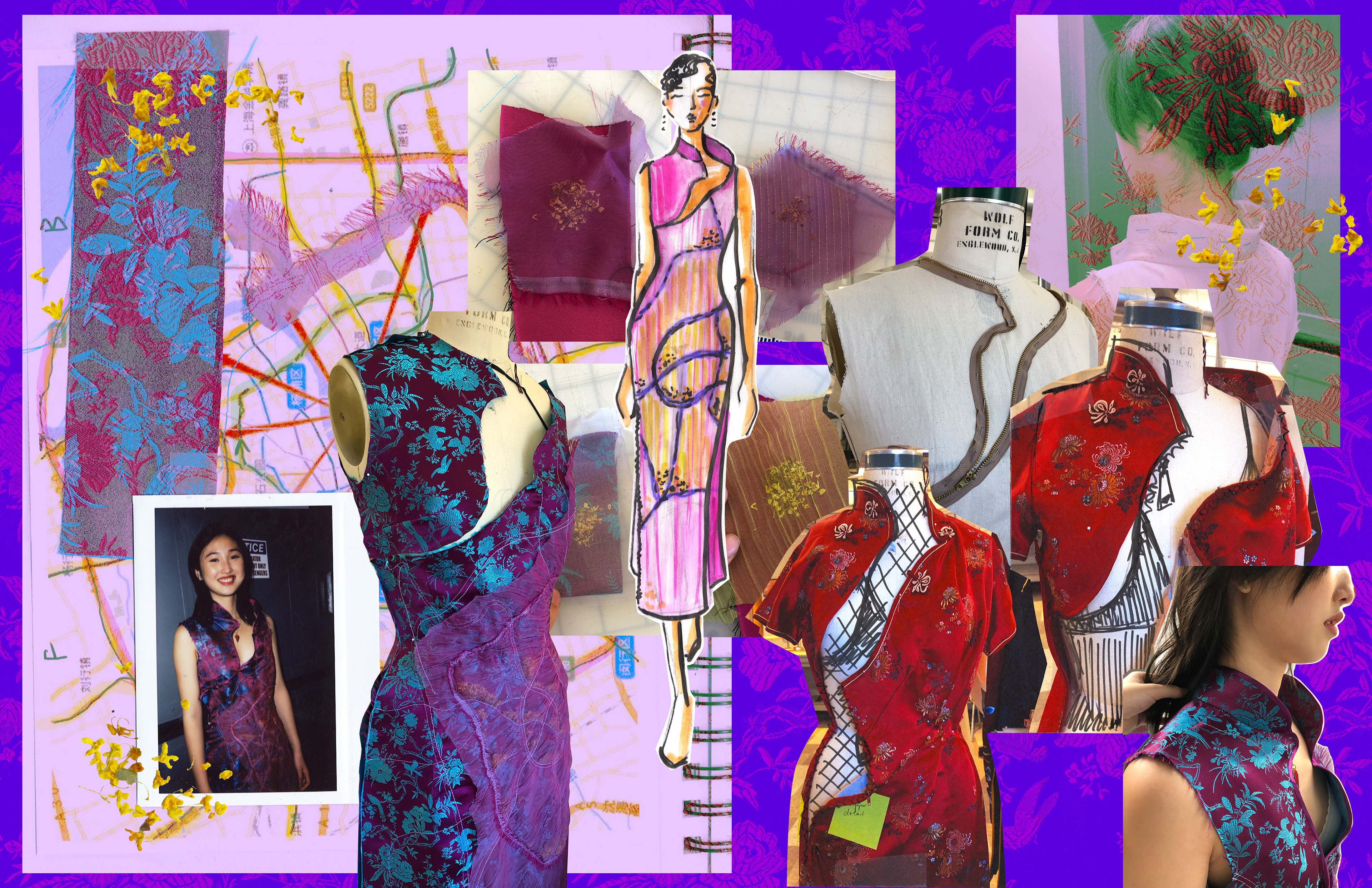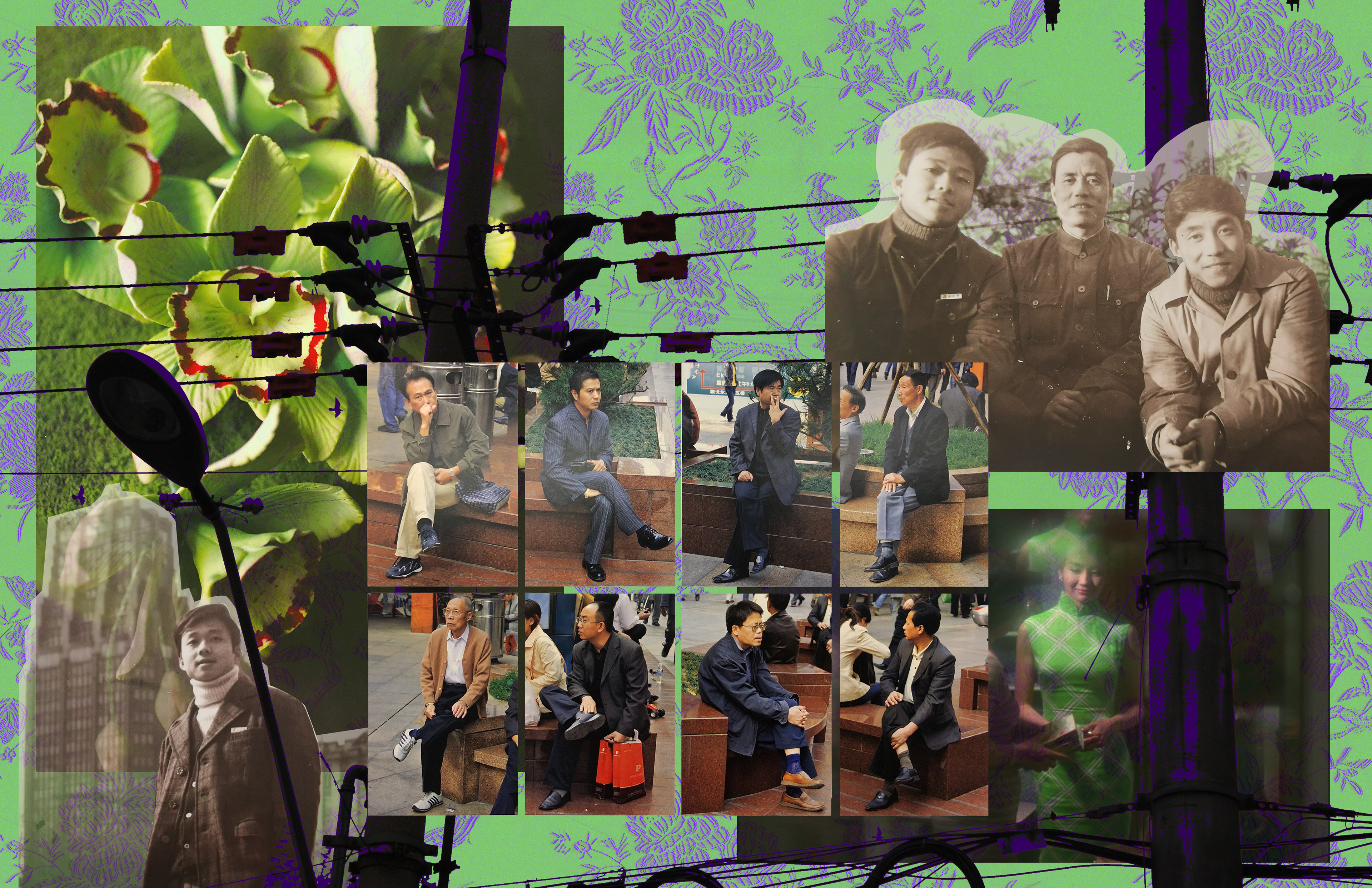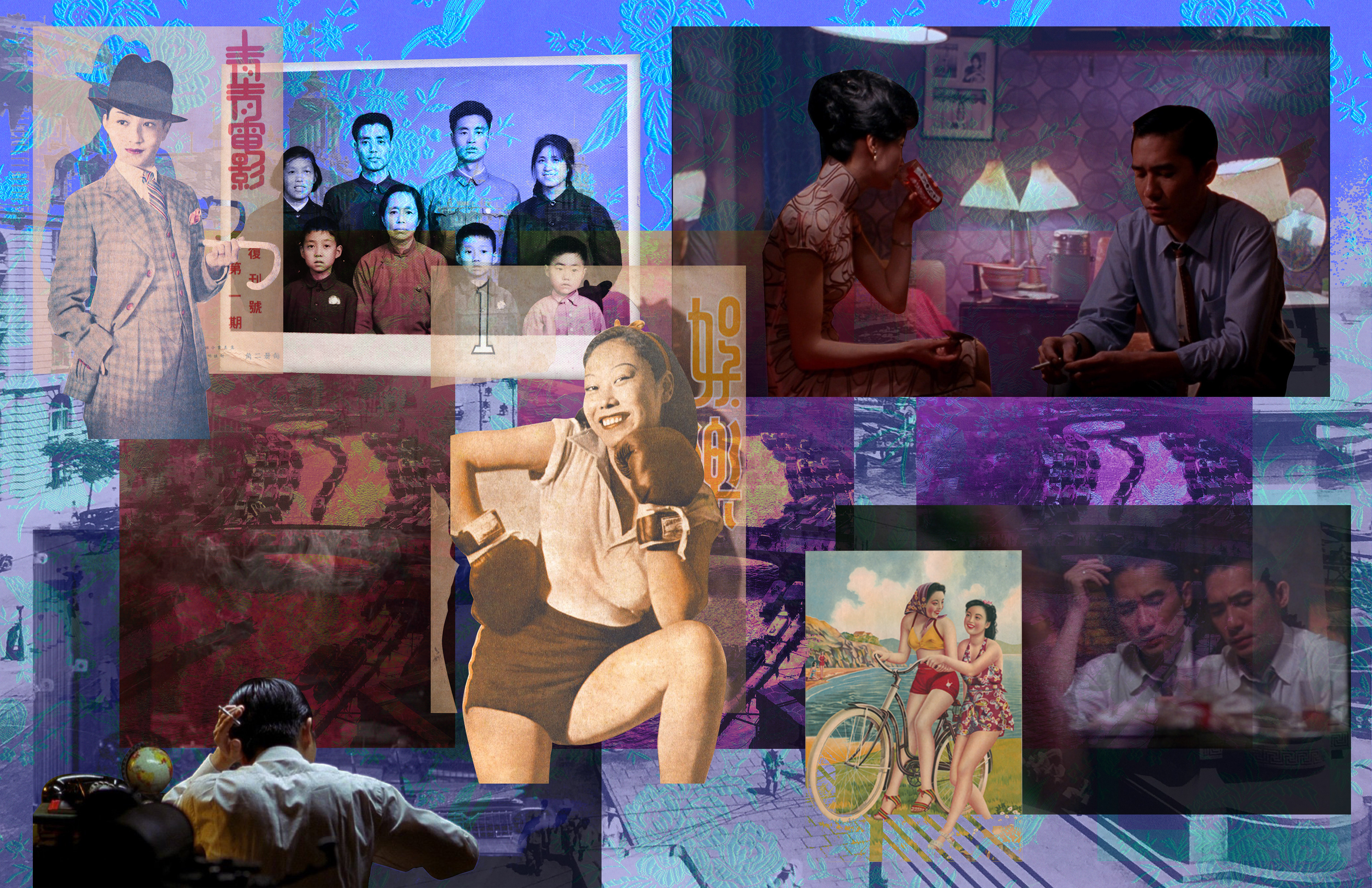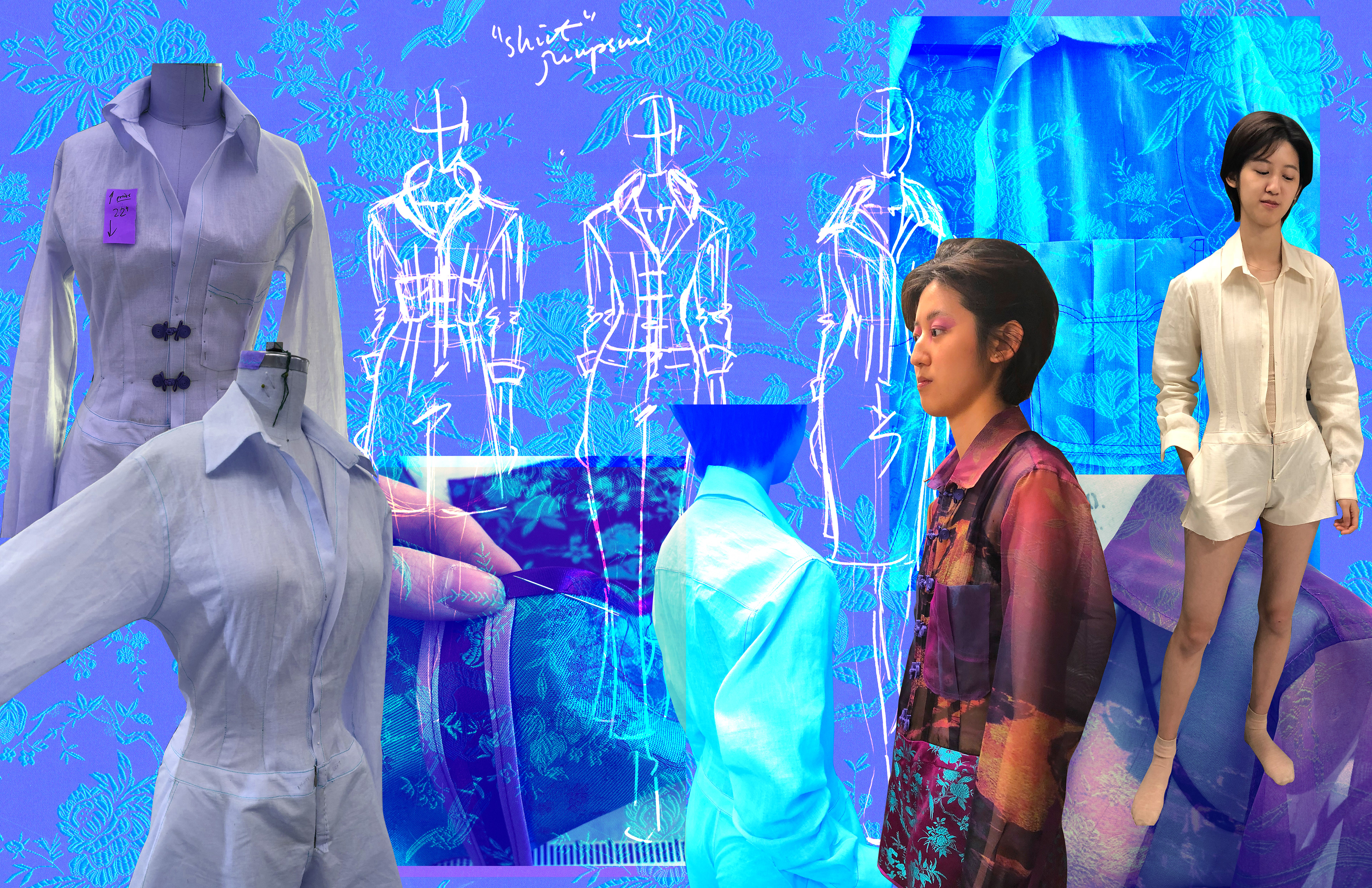 Concept and development pages per look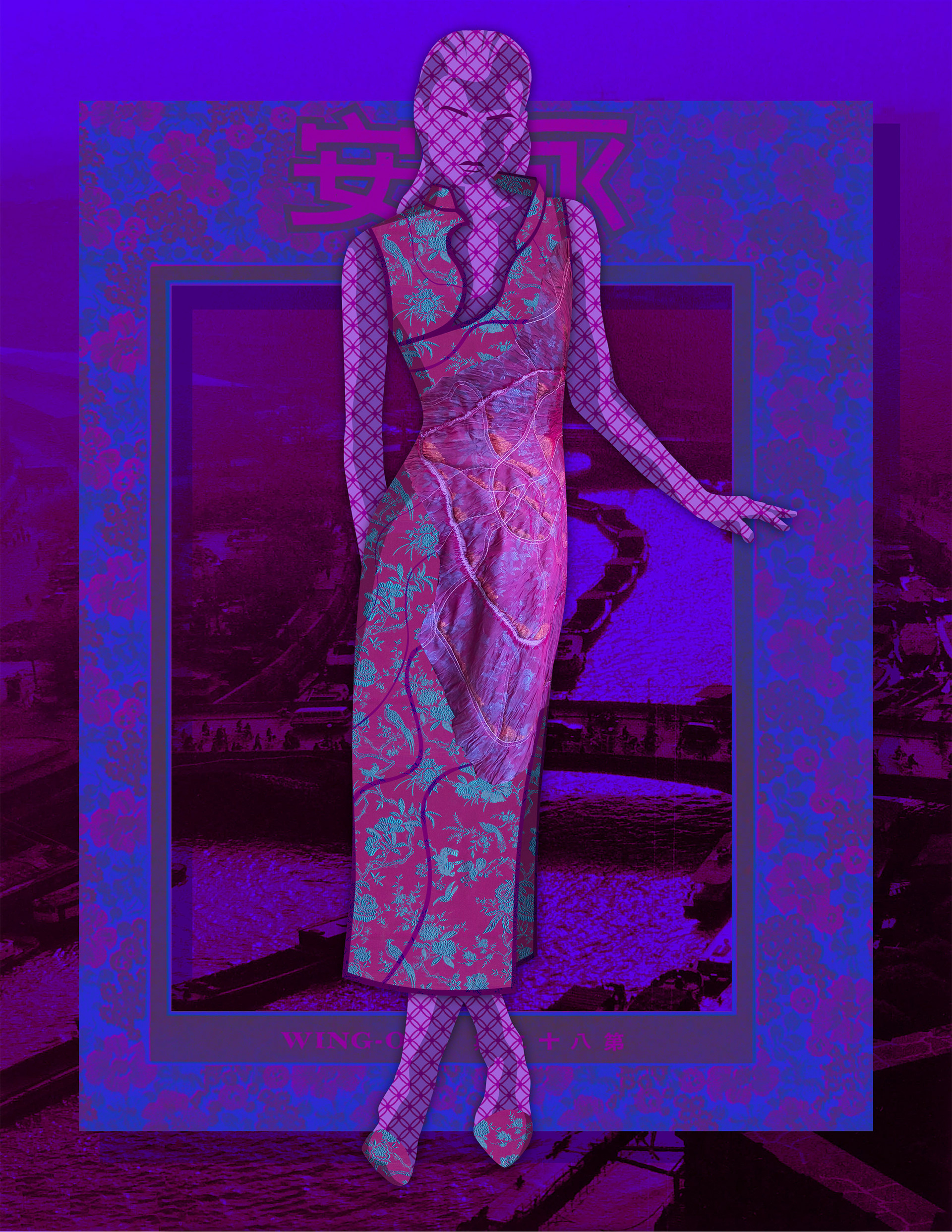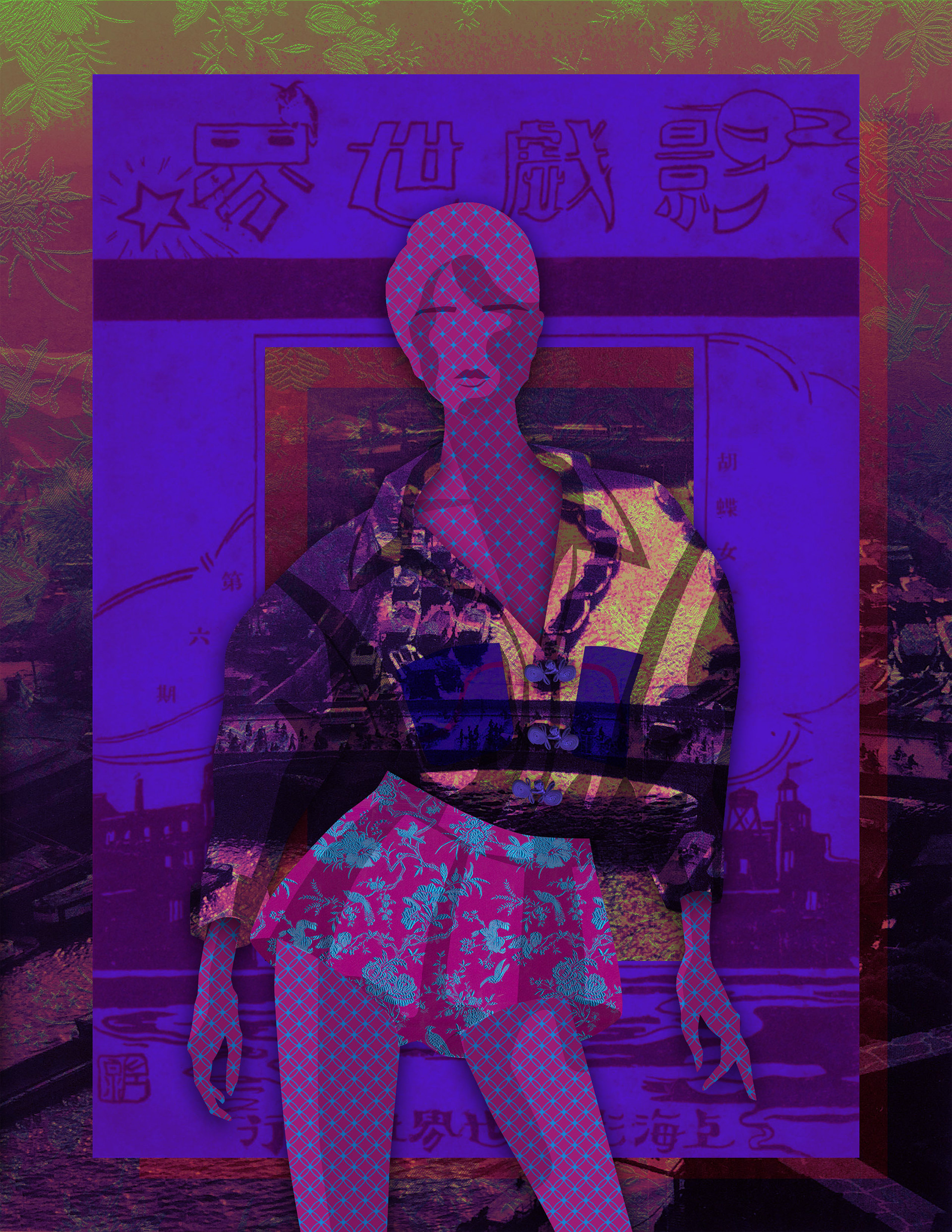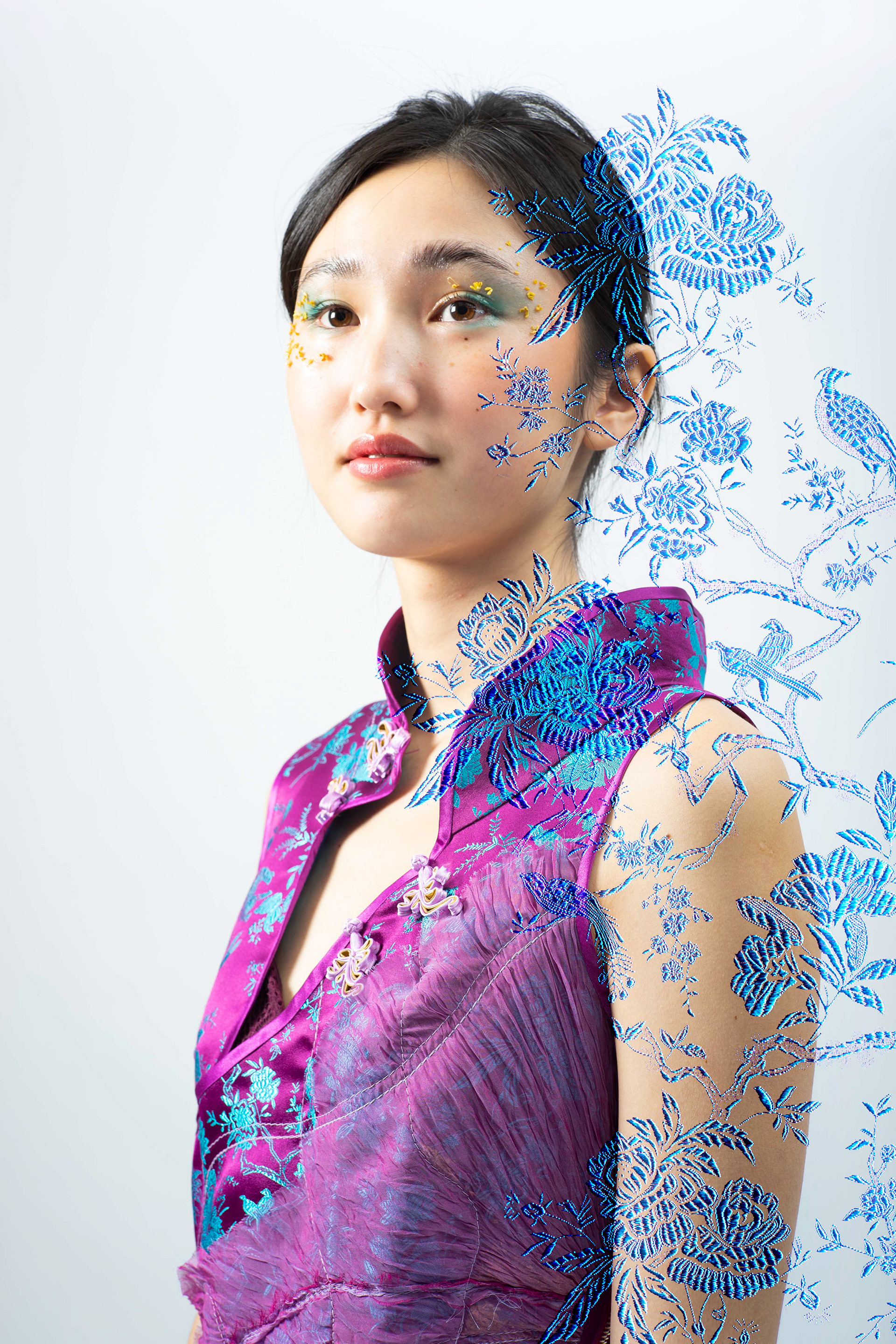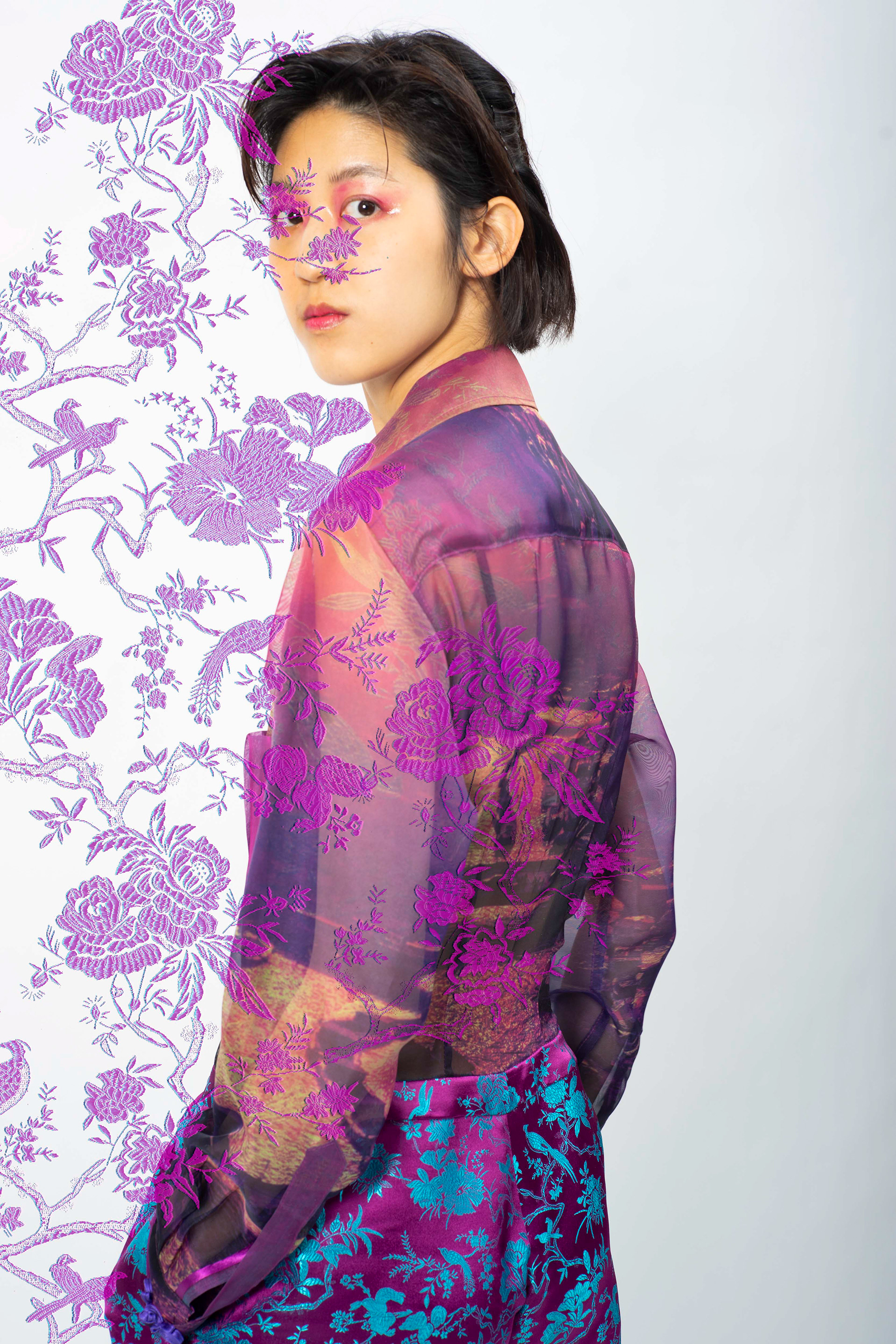 Models (L-R): Katherine Pan, Jillian Cai, Darong Lang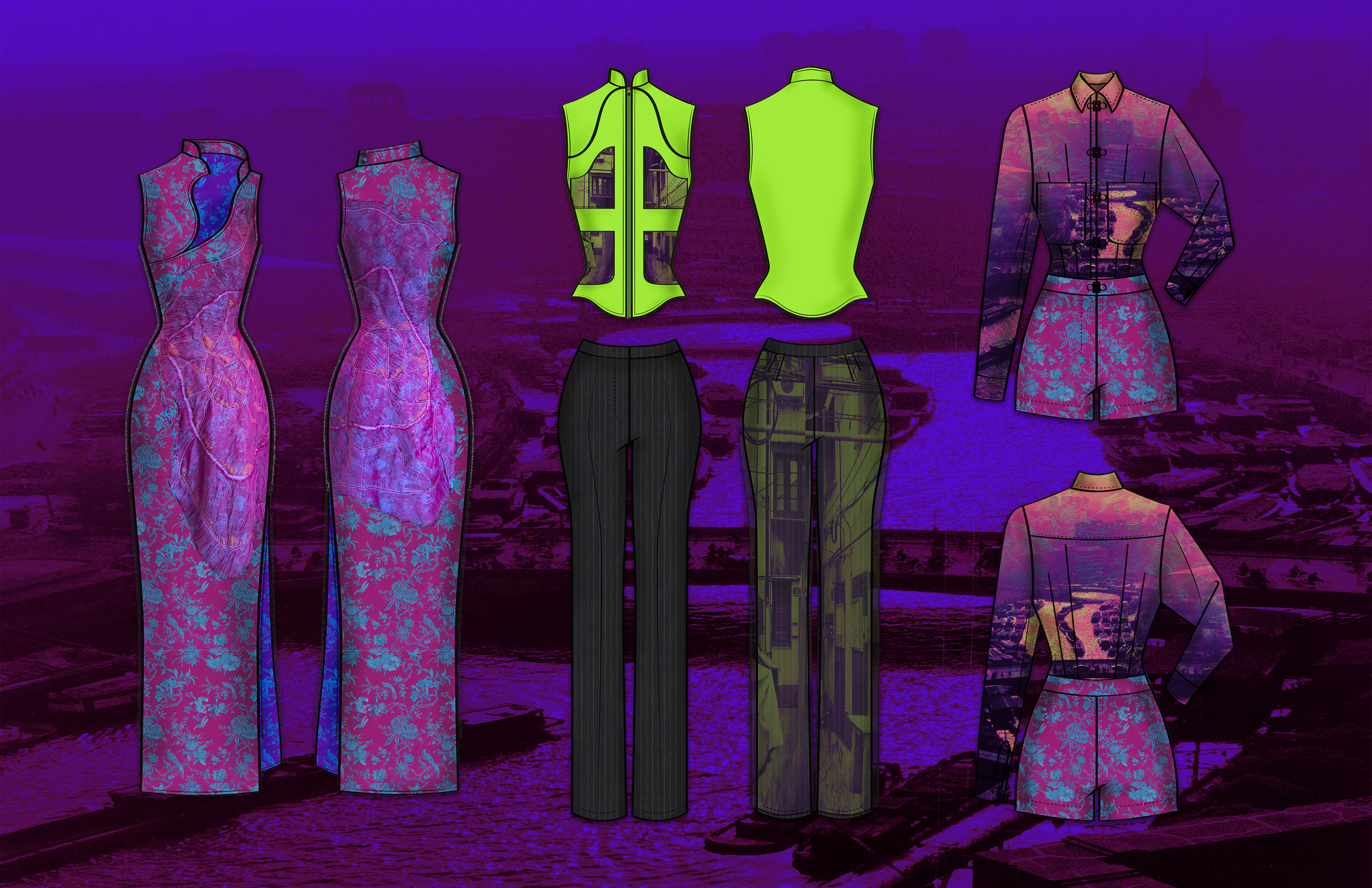 Colored CAD flats for first three looks created.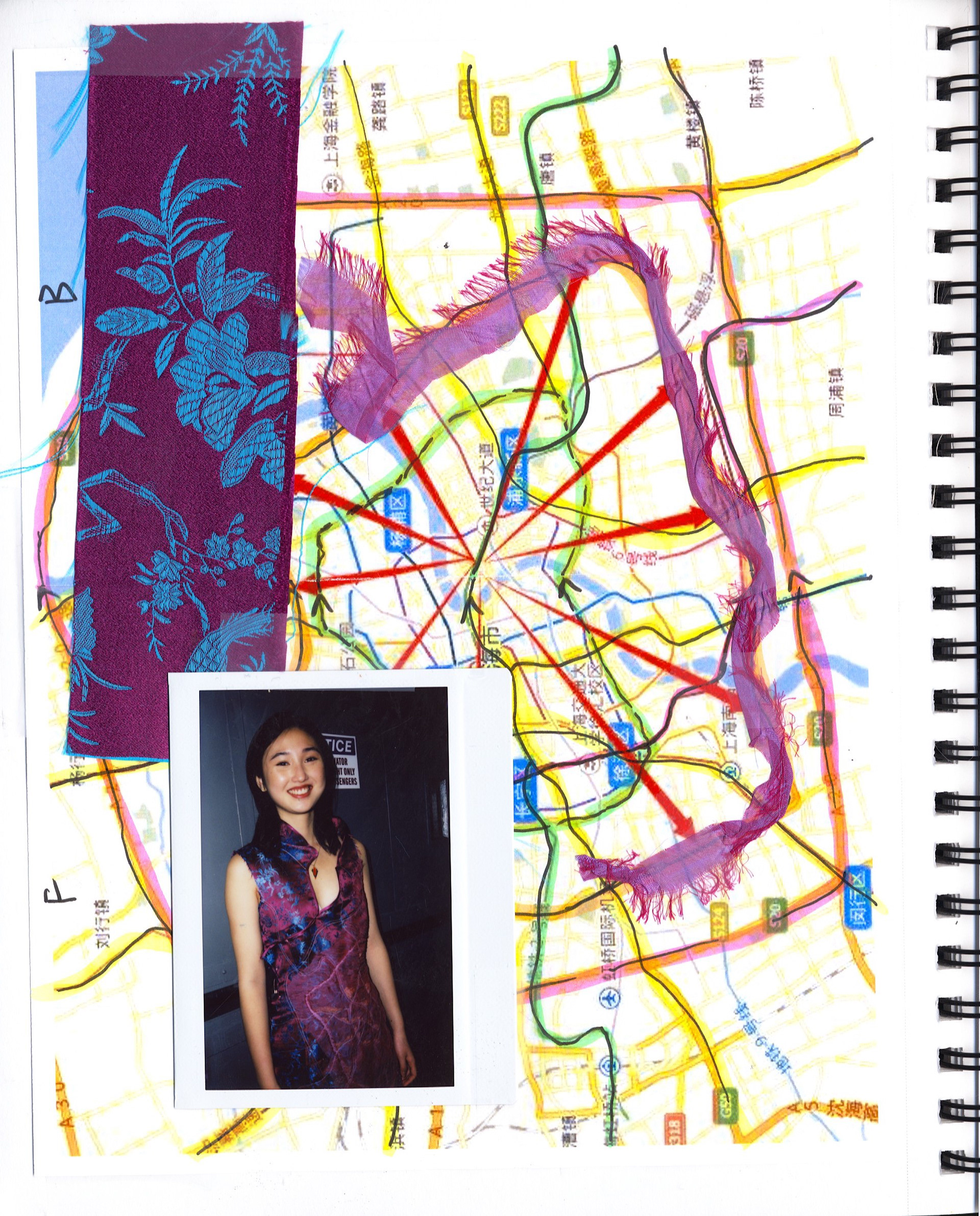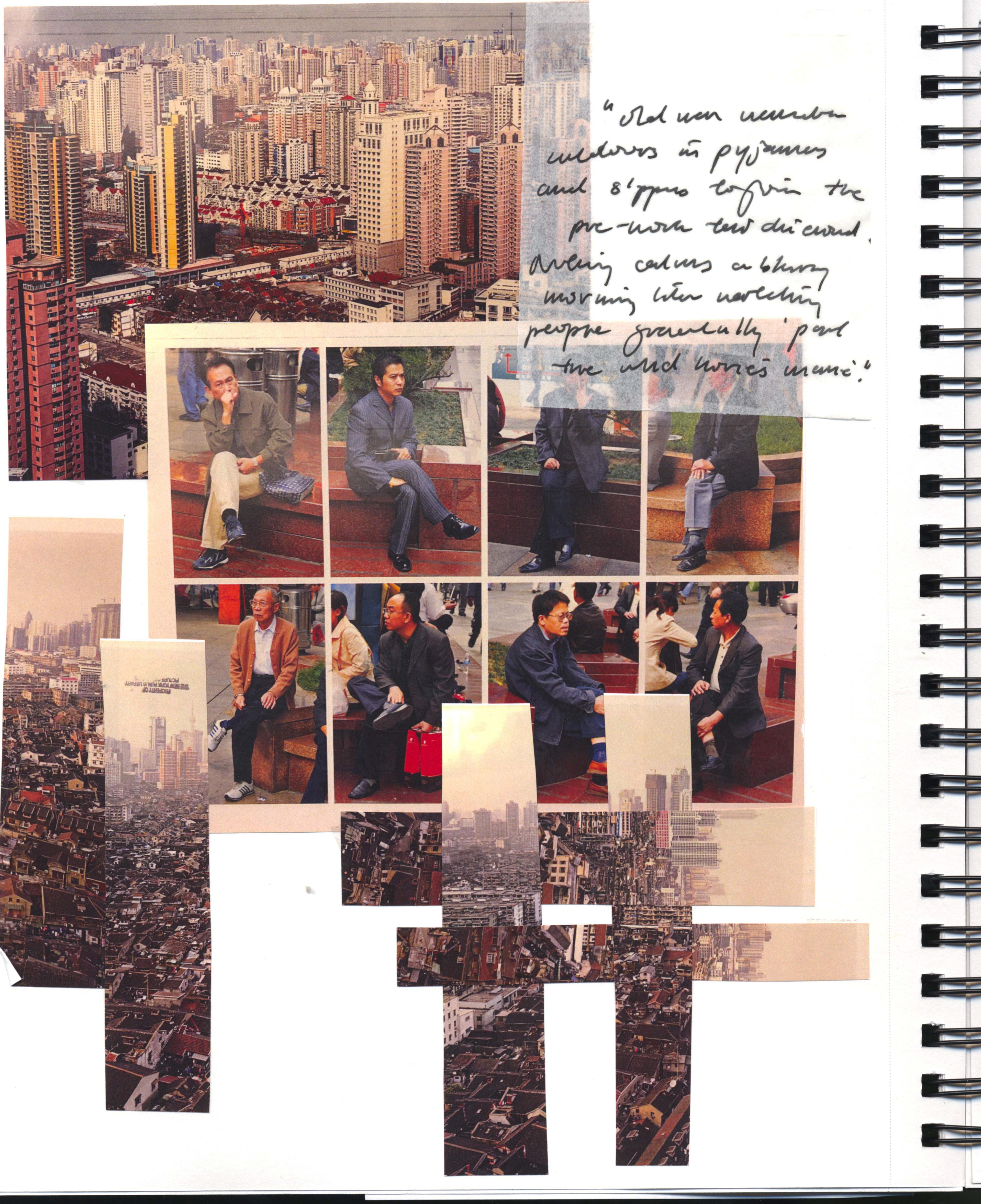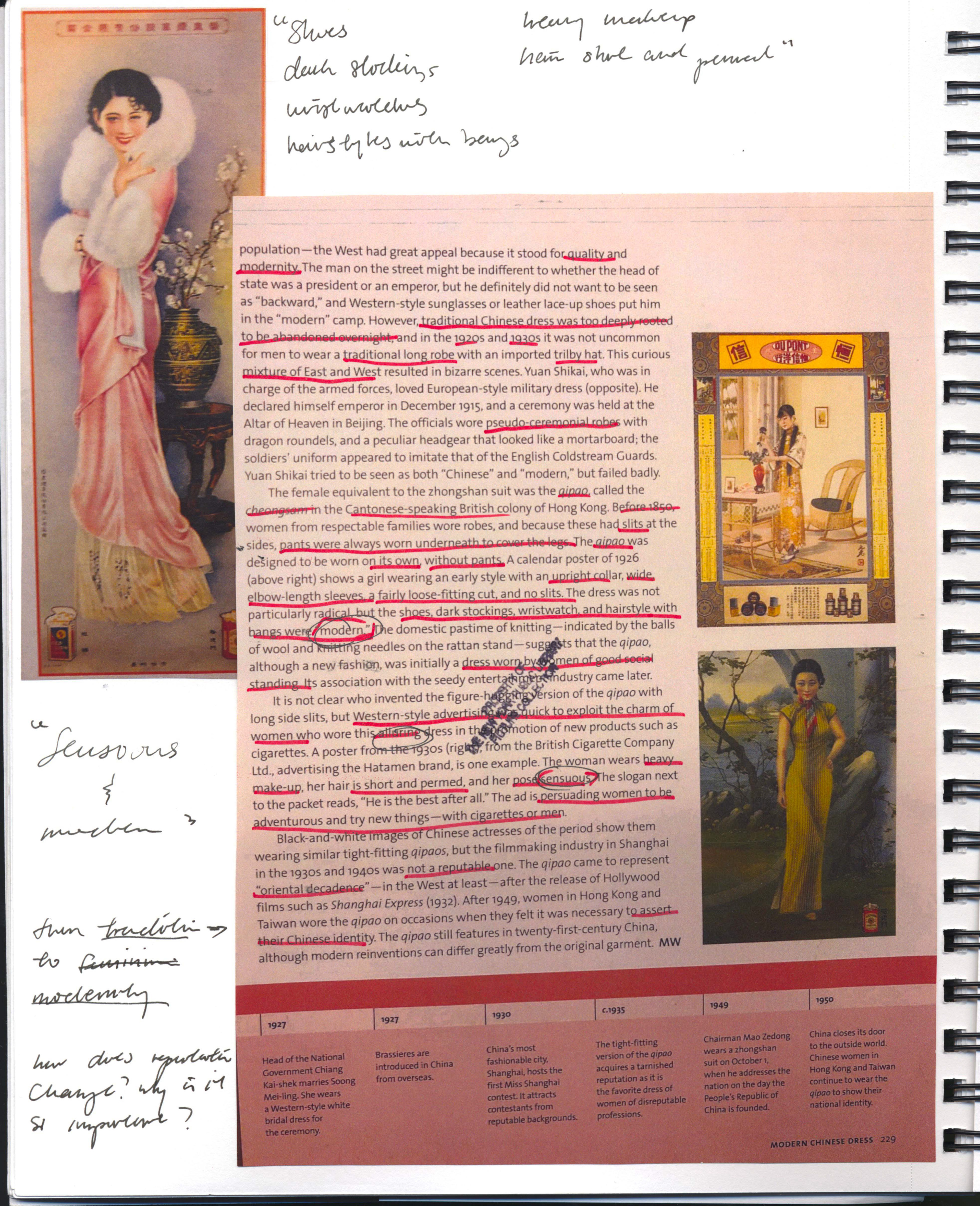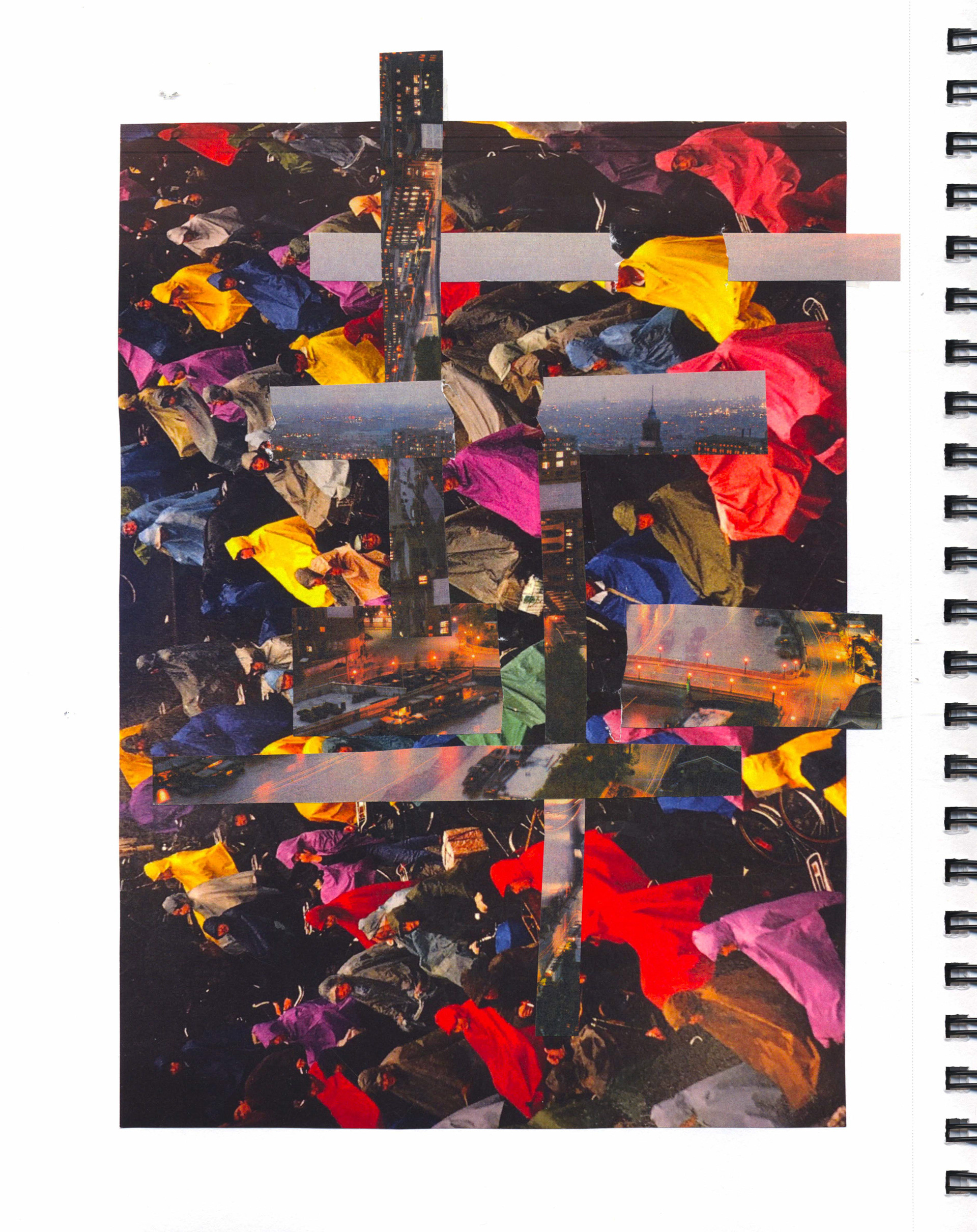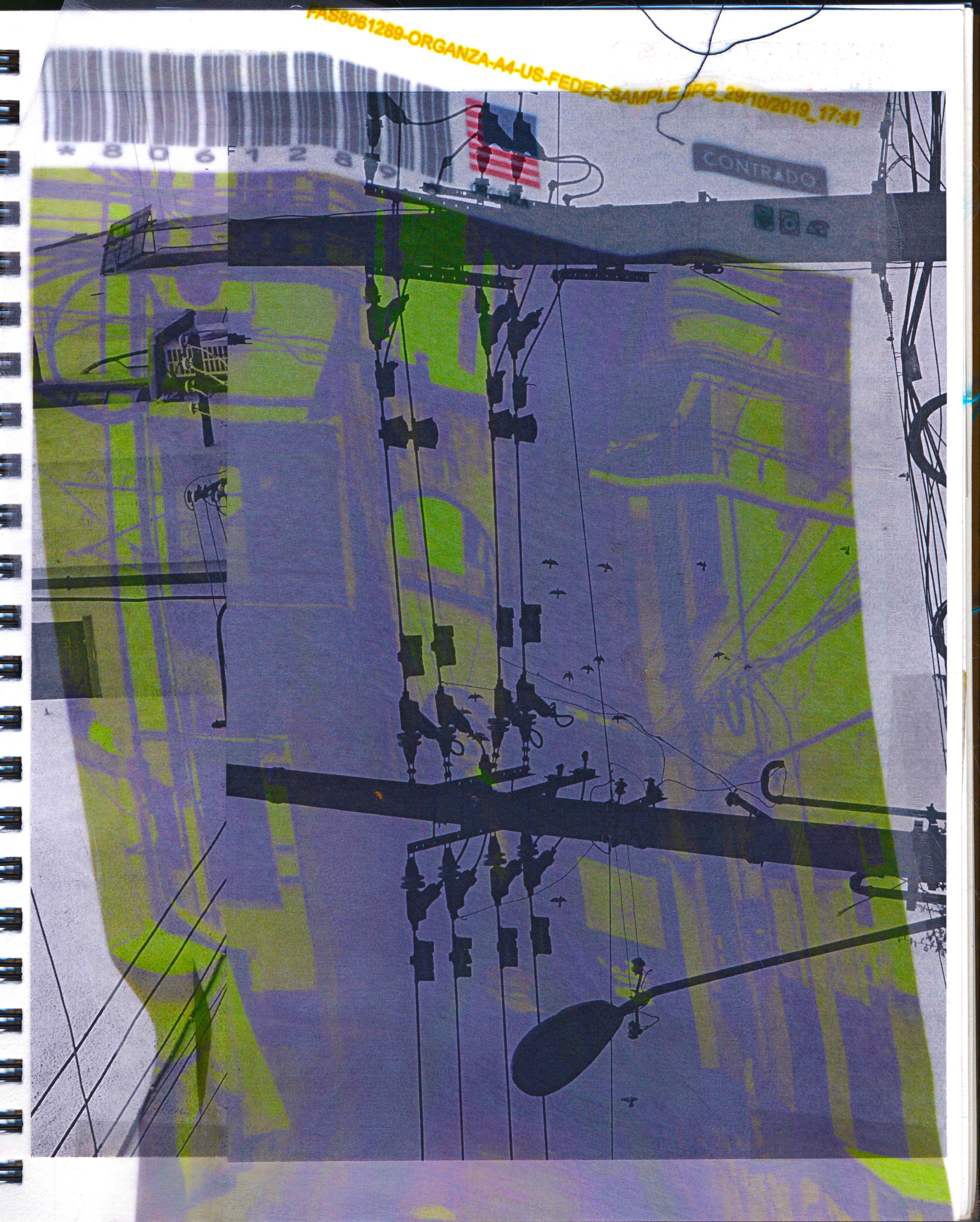 A few preliminary sketchbook pages: collages, sketches, writings, readings, swatches.
Playlist of songs I listened to while creating this collection - songs my parents love, songs I used to listen to on the bus going to school in Shanghai, songs by fantastic Asian American artists, songs that remind me of the city, songs in Chinese and English, etc...