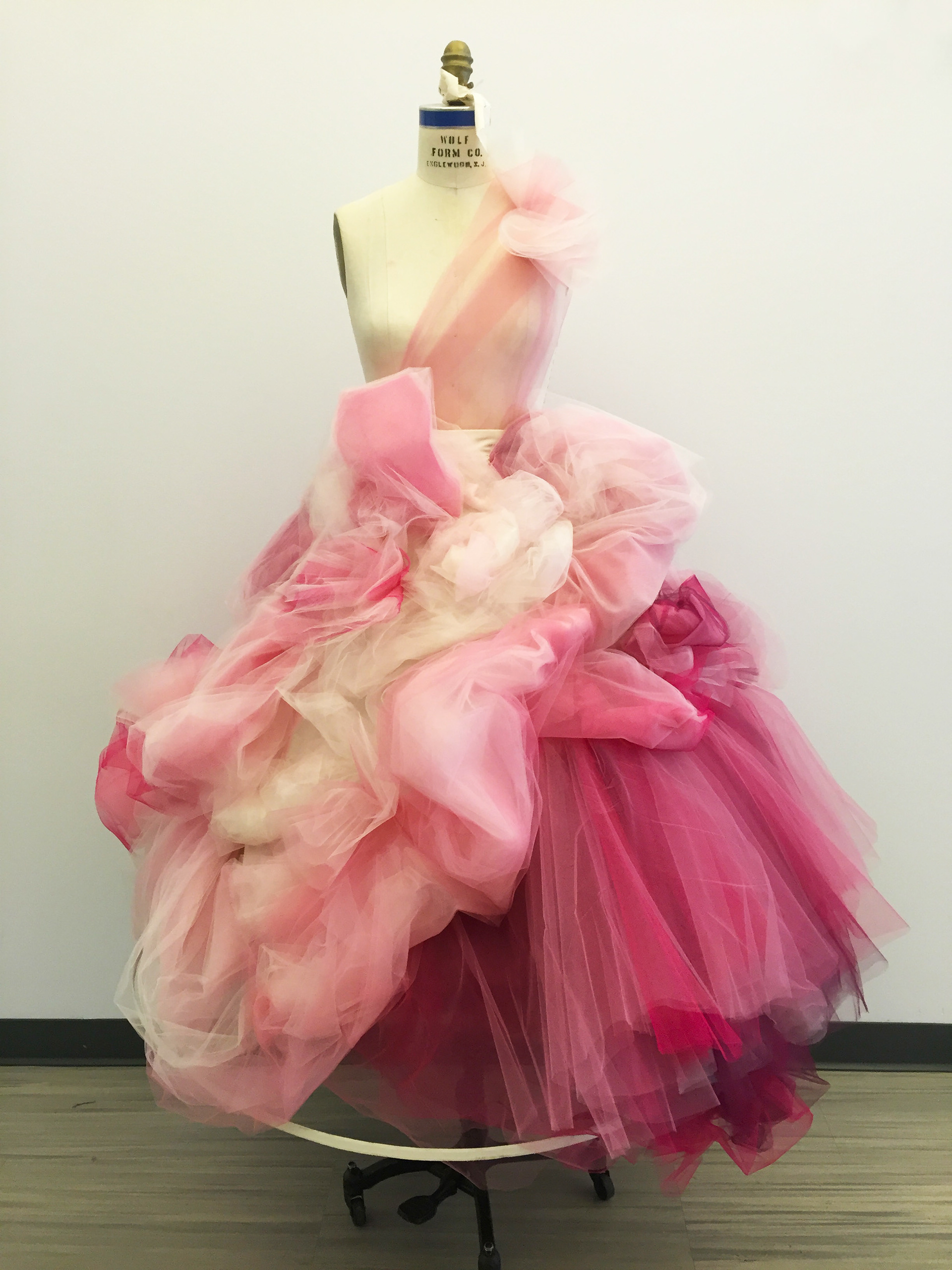 Sculptural Skirts final - comprised of an inner multi-layered interior petticoat, a decorated supportive crinoline hoop skirt, and an outer shell.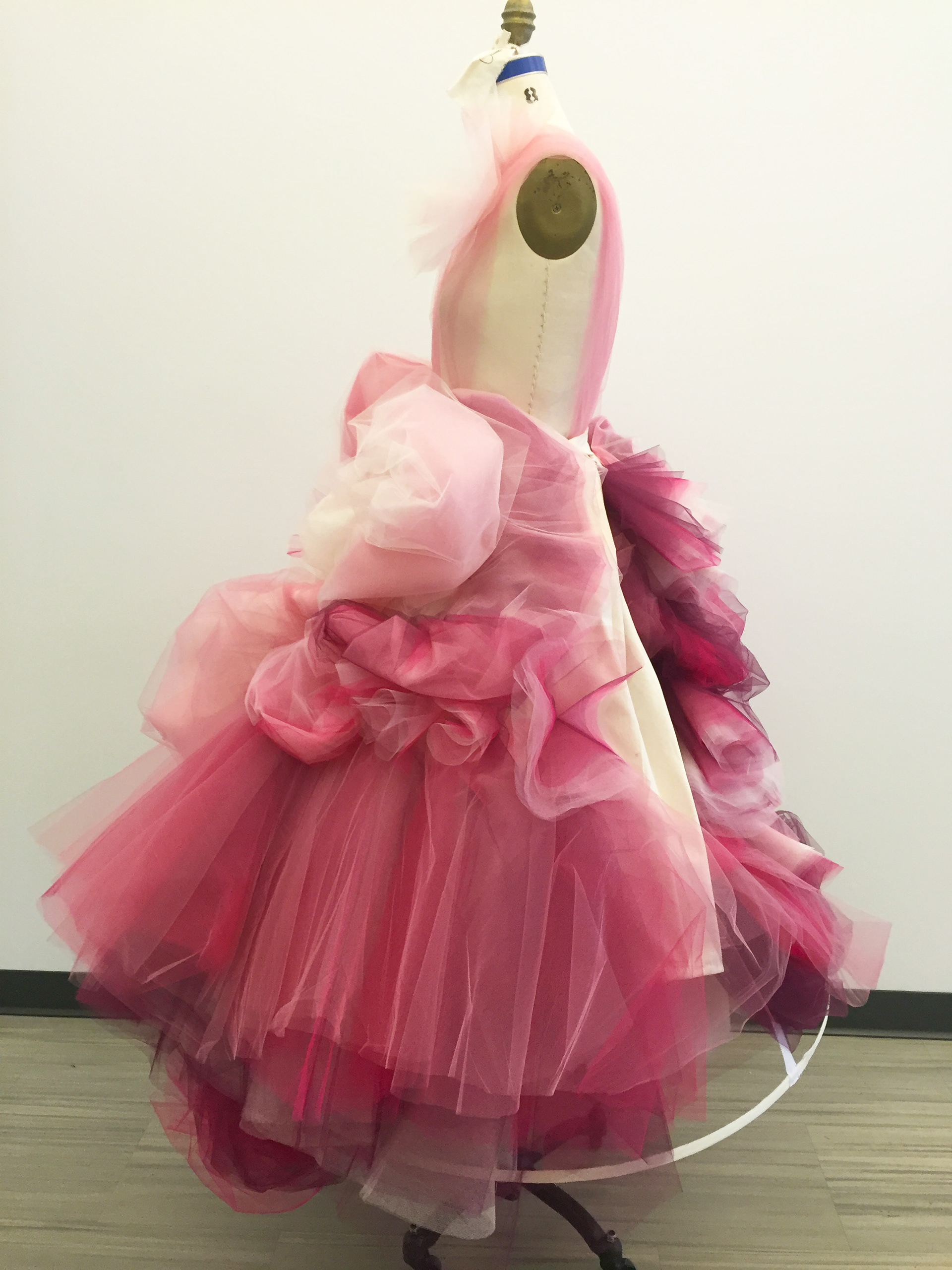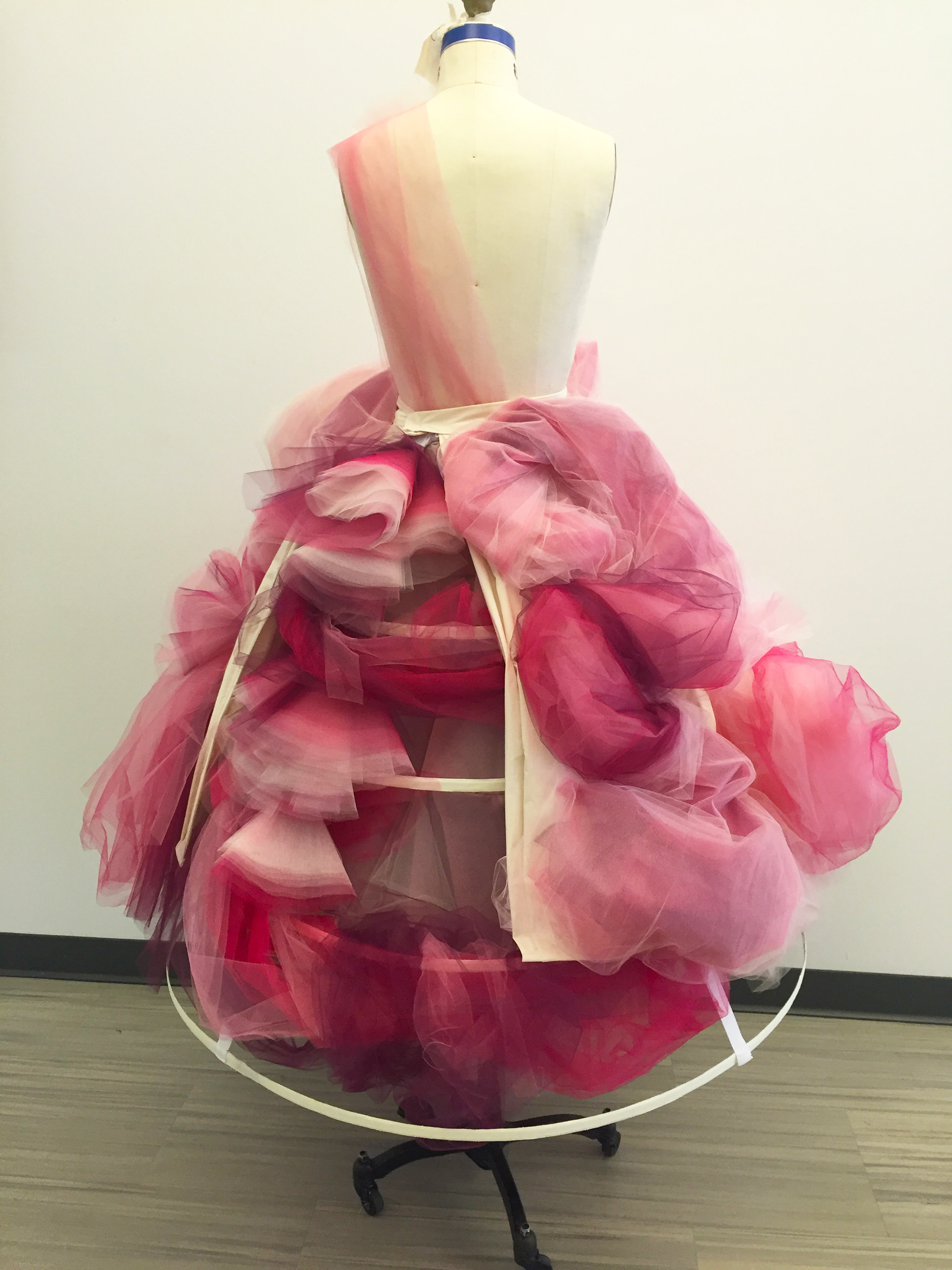 This skirt was a result of my collective fabric manipulation and experimentation throughout the semester, aiming towards achieving volume in our constructions. I primarily wanted to continue exploring ways of manipulating flounces after previously experimenting with ruffles and flounces in muslin. However, I wanted to take it to the next level by using layers of tulle to create greater dimension and volume, and see how differently it behaves than a heavier muslin fabric. Each "rolled flounce" sewn onto the outer shell is comprised of around 10 layers of tulle, going from dark to light colors and vice versa.
The outer shell is fastened by an inner button around the waistband and can be rotated around the body to create different looks. The crinoline hoop skirt is fastened around the waist with an adjustable drawstring waistband, and is decorated with layers of darker tulle to be seen through the opening of the outer shell. Finally, the tulle petticoat with an elastic waistband is the innermost layer, and includes layers and layers of tulle going from lighter colors on the outside to darker, richer colors on the inside.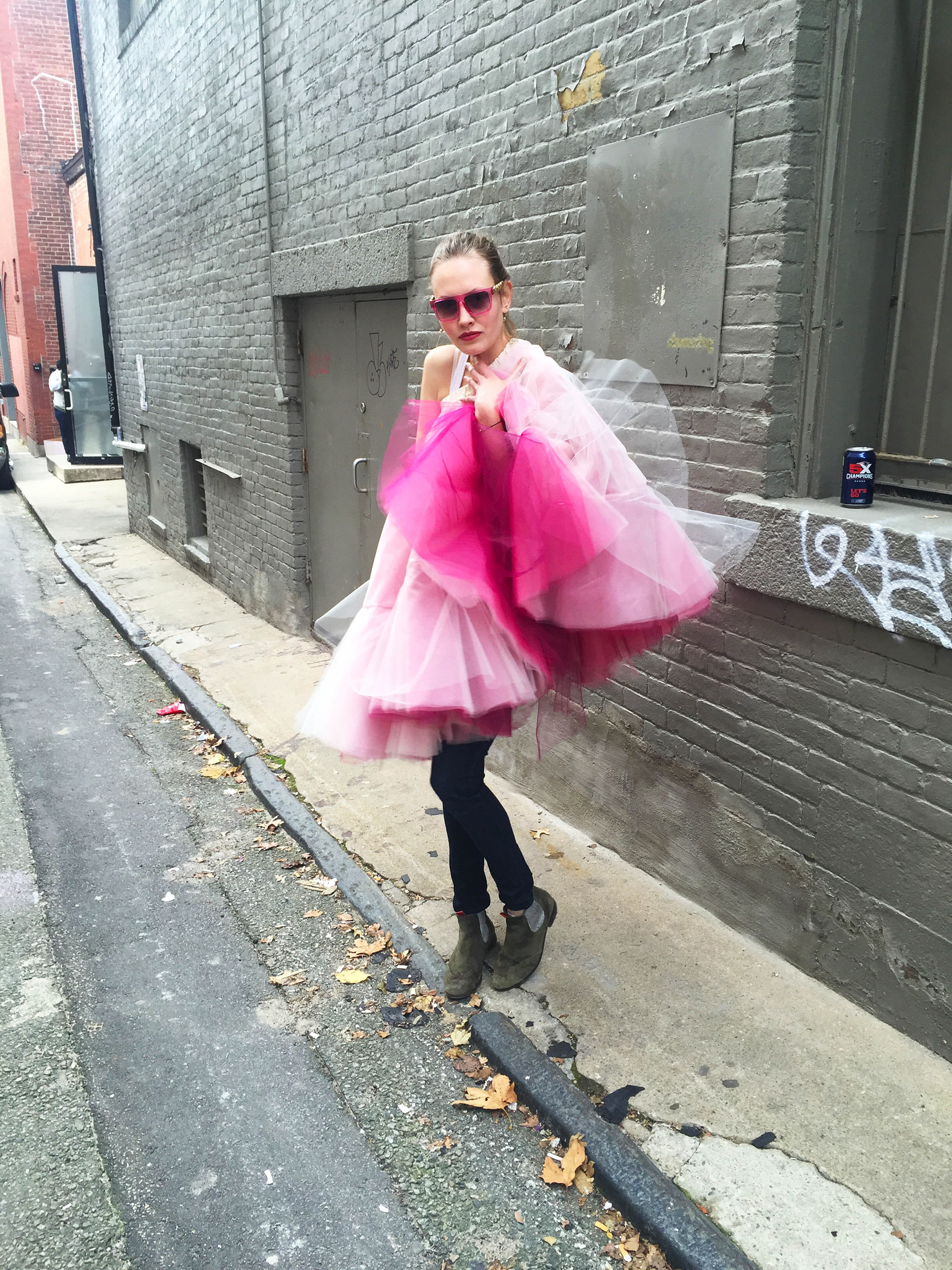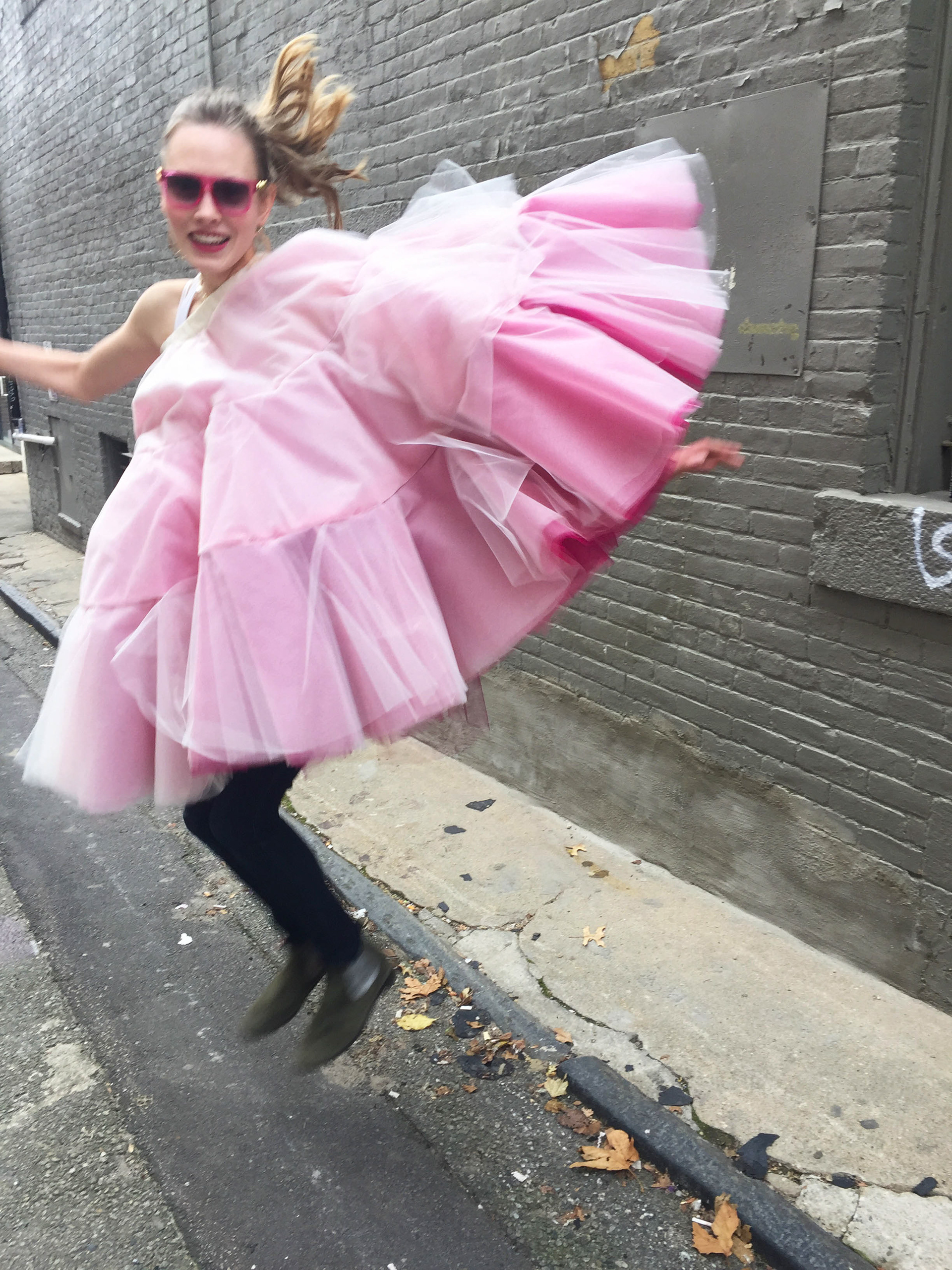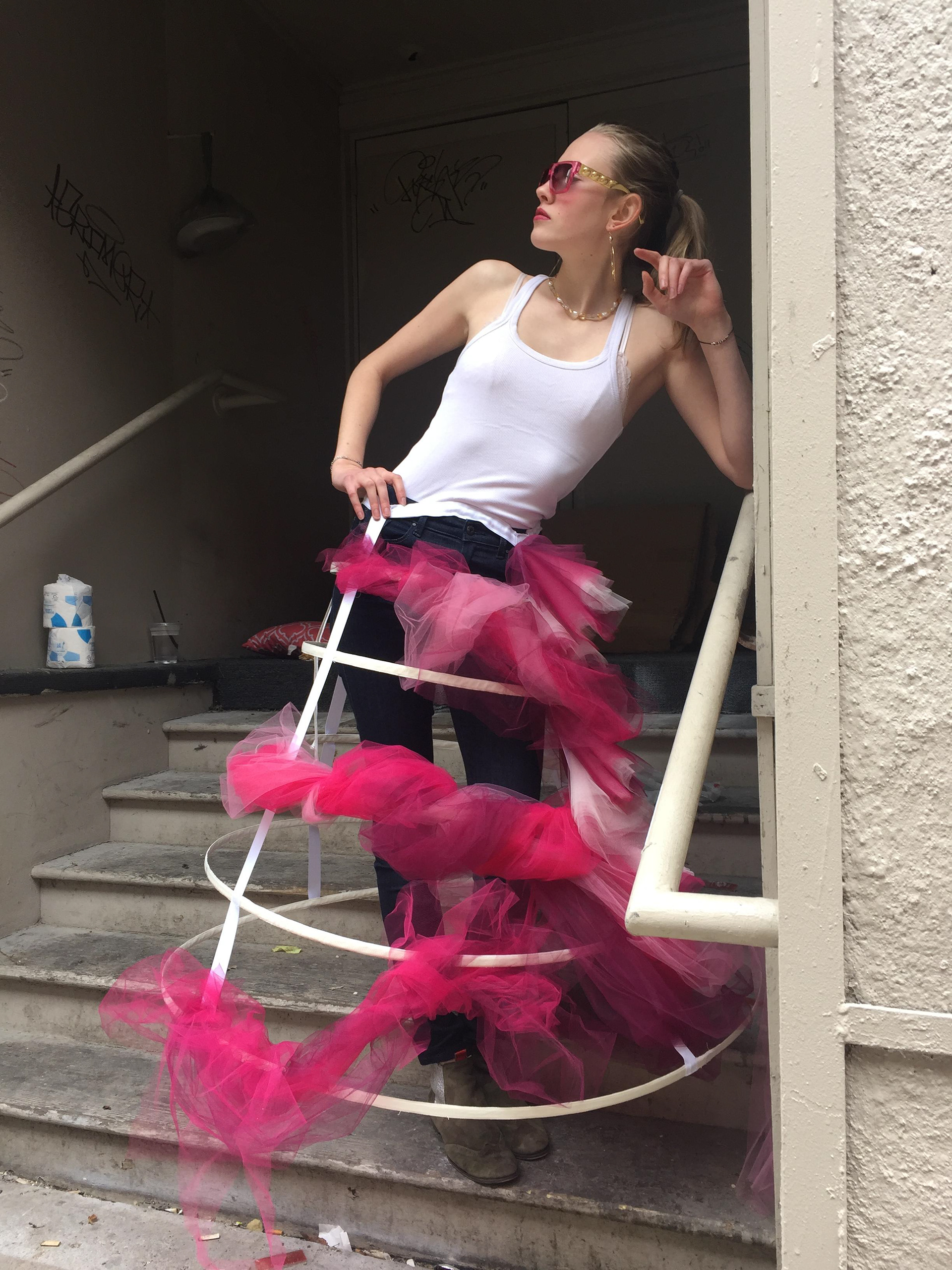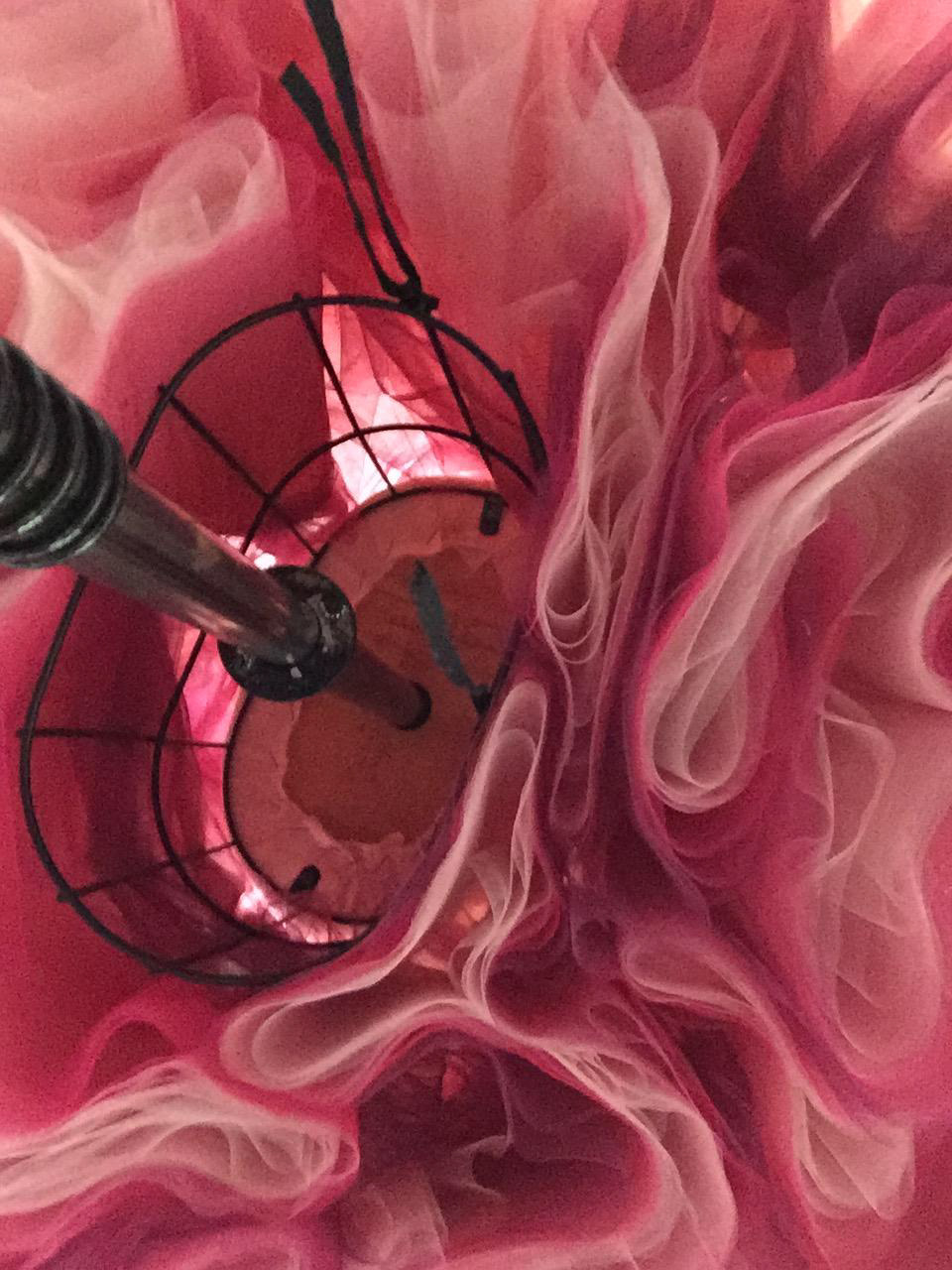 First three images: the petticoat worn as an upper-body coat, the hoop skirt alone, and the underneath of the petticoat.