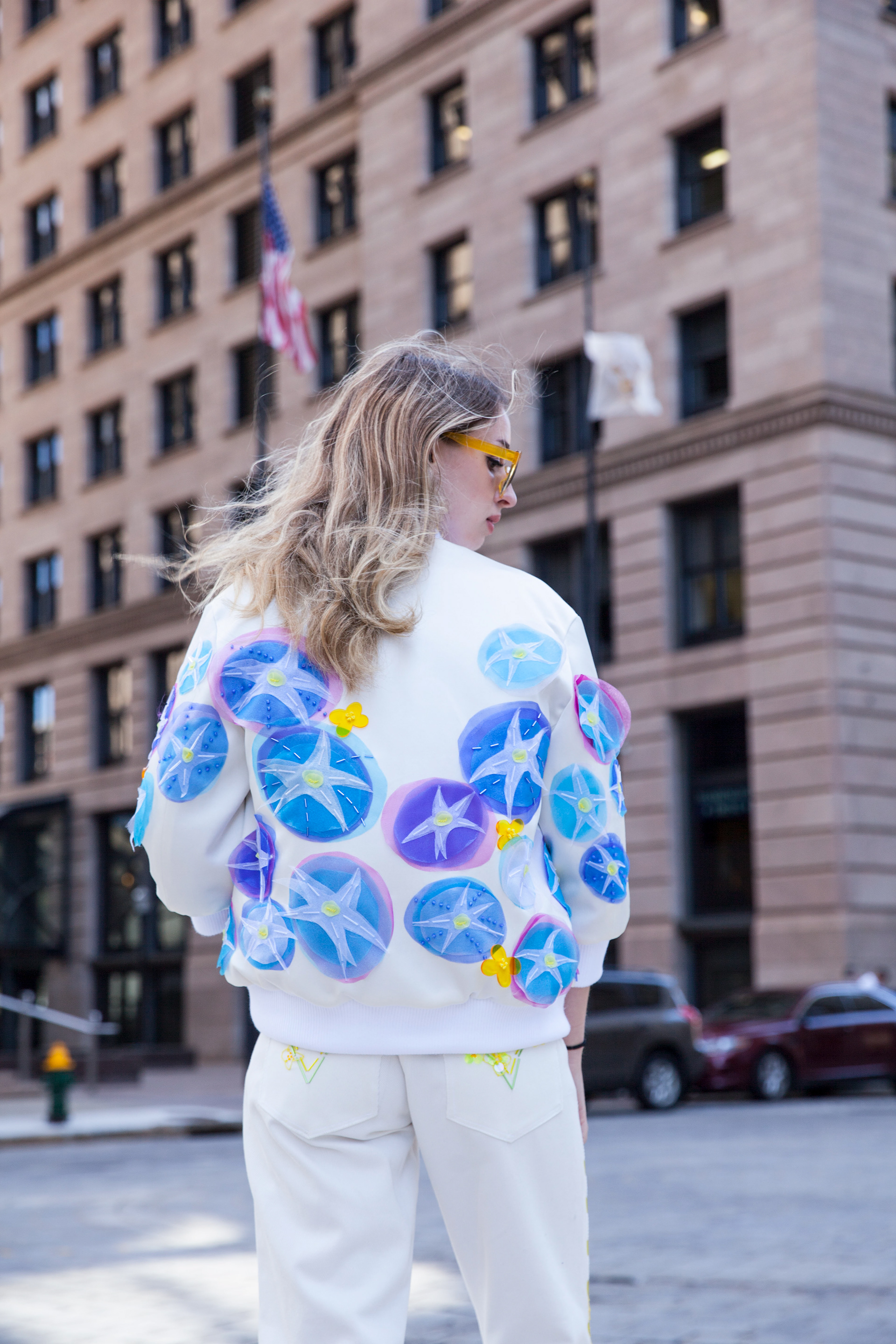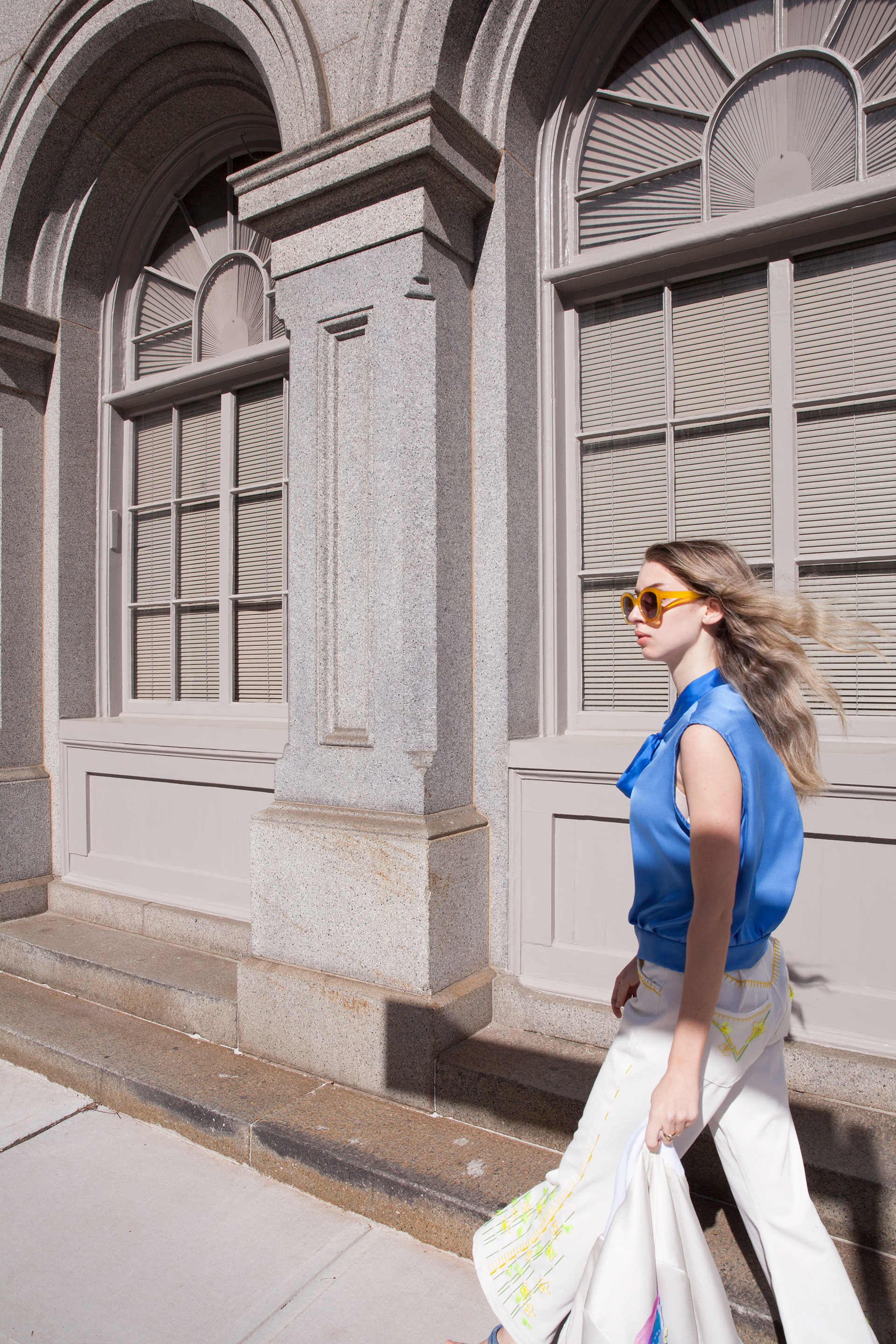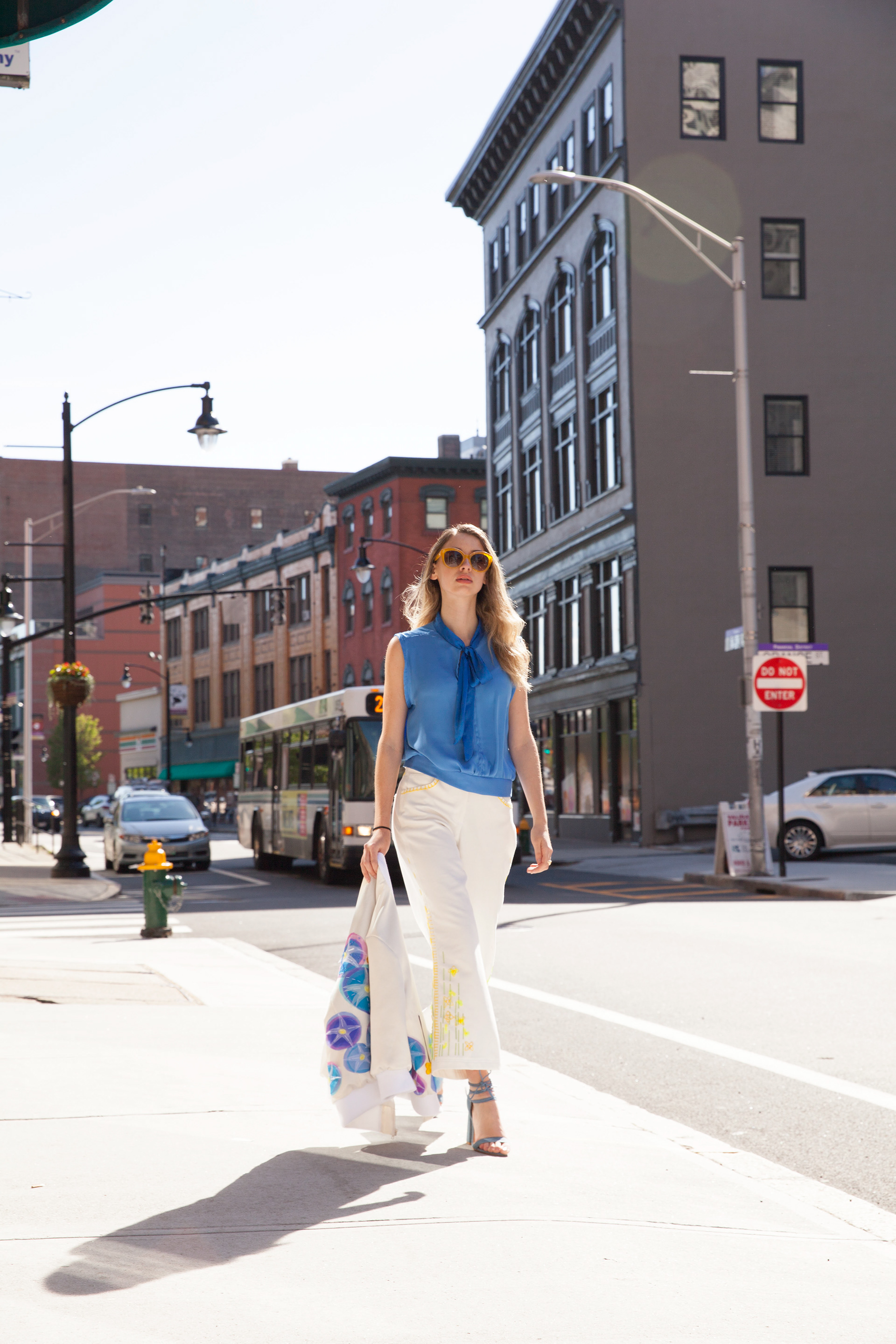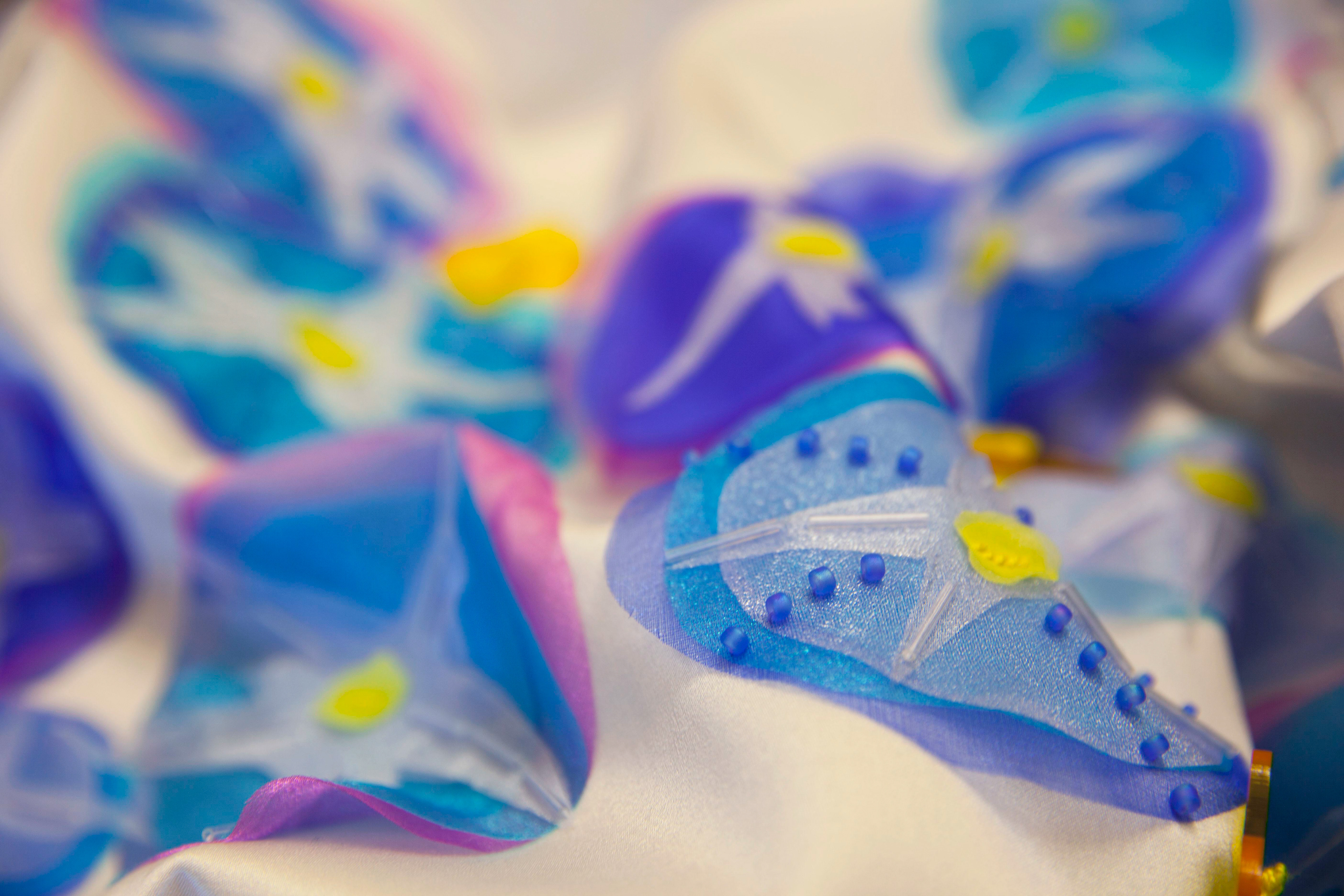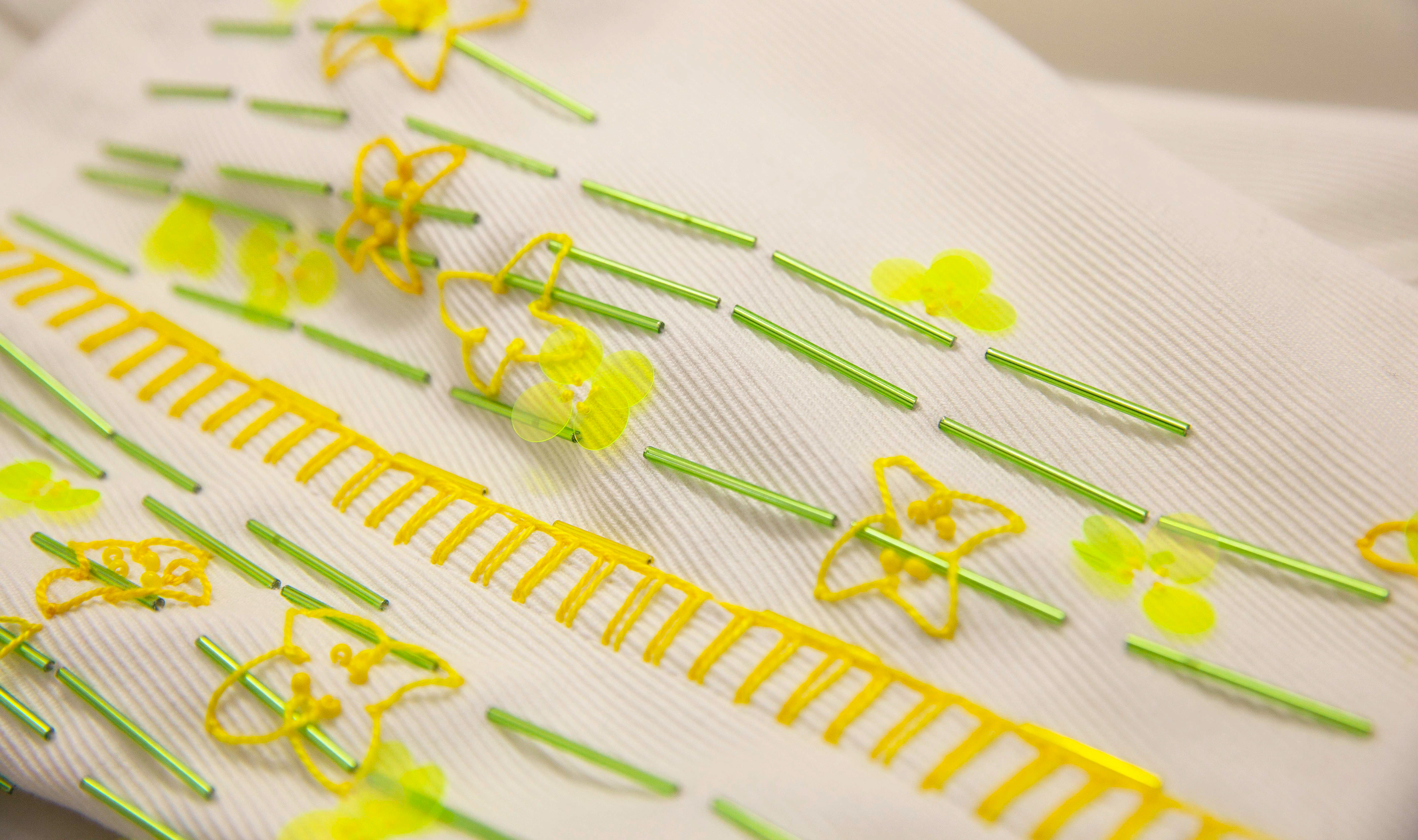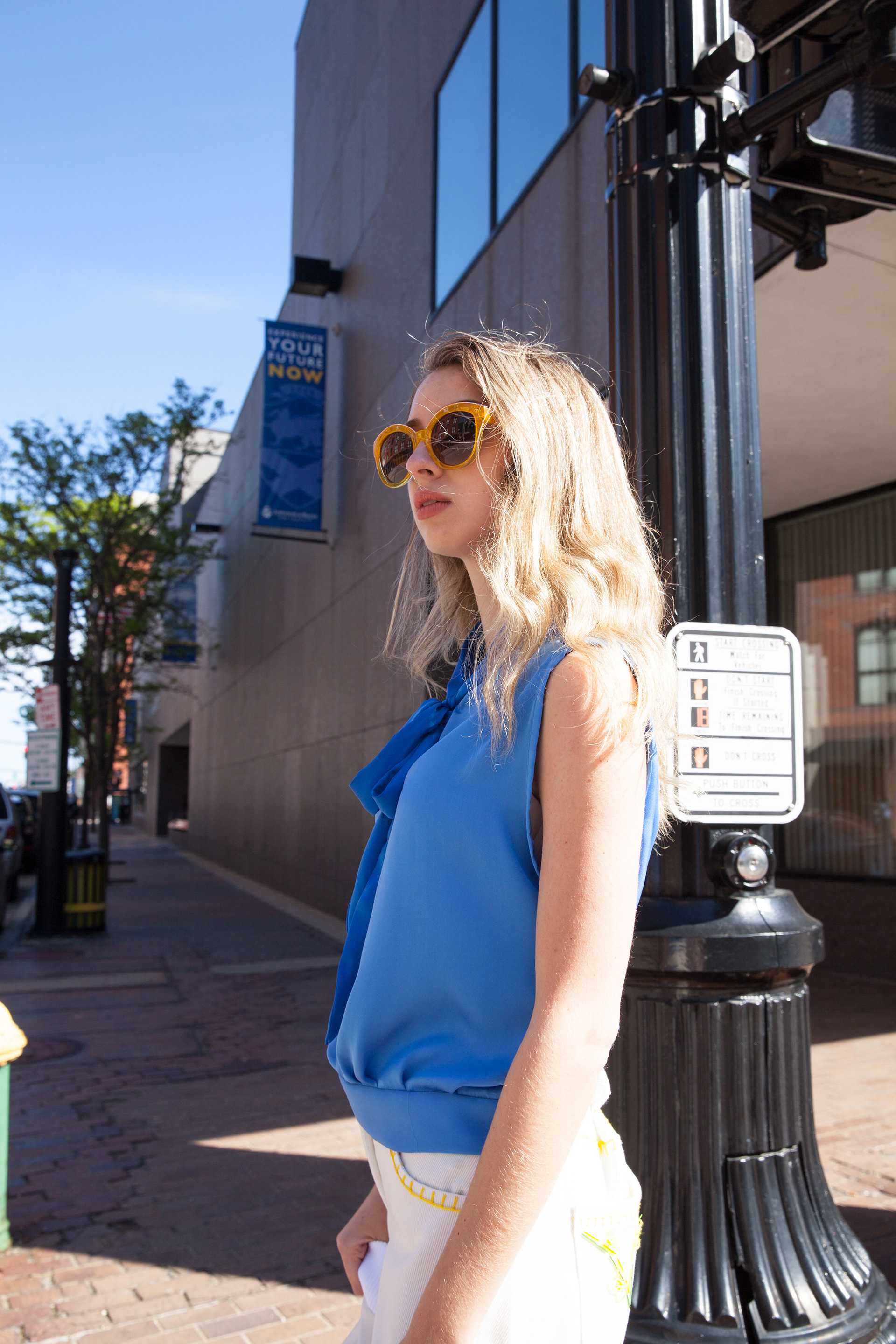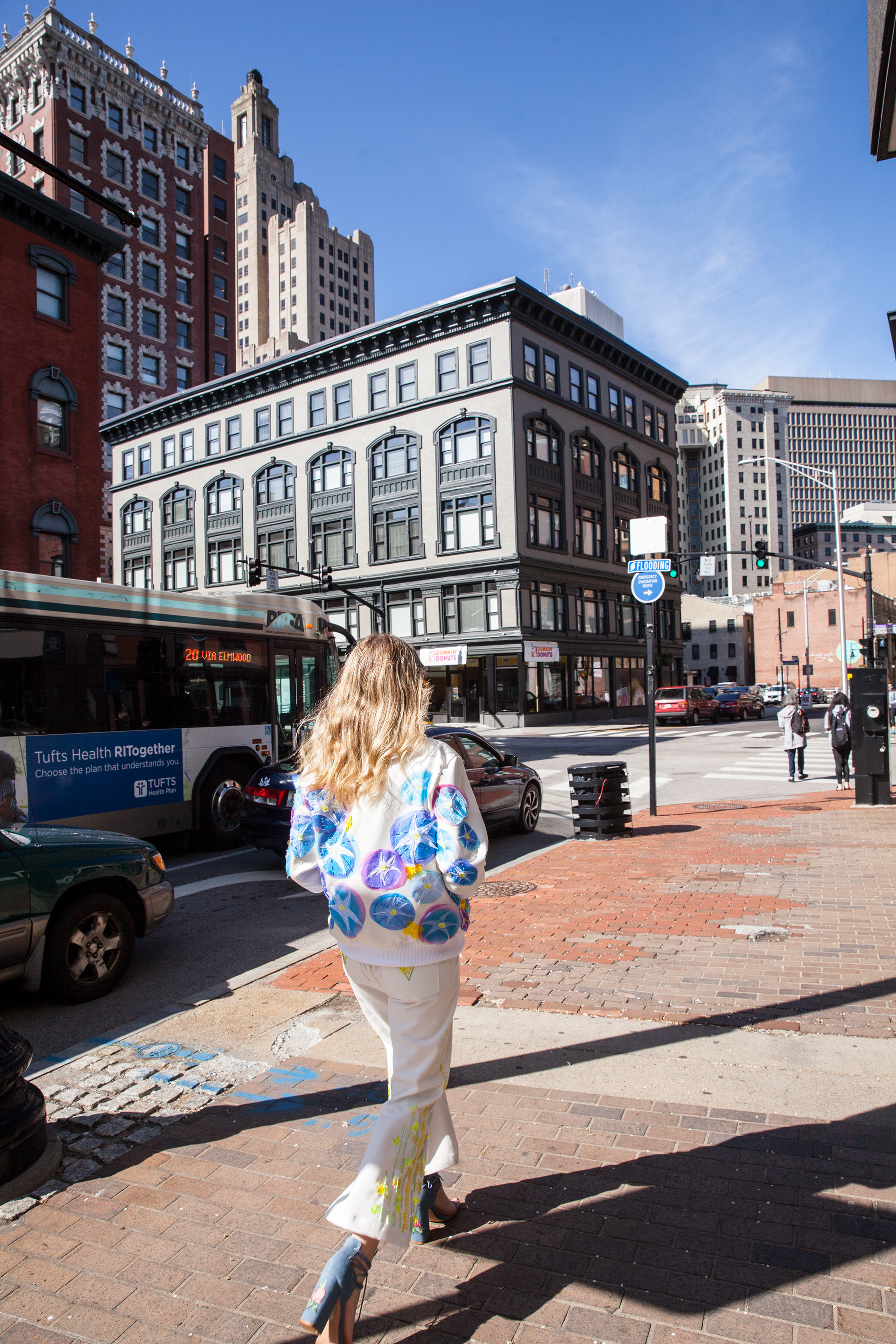 Two flowers quickly became my subjects for a floral-themed spring semester: the Morning Glory and the Yellow Cole Flower. Both hold a special place in my heart. This project is dedicated to my loving mother and father.
I've been surrounded by flowers for my whole life, because my mom, who's an artist, was in love with them. Gardens bordered my childhood home and later on squeezed themselves into whatever space they could take in the balconies of our Shanghai apartment. They were filled with tulips, daffodils, sunflowers, roses, cosmos, anything my mother liked and wanted to use as subjects in her paintings. Her favorite flower, out of all of those in her garden, was the morning glory. Her love for morning glories never faded; they are still the dominant subject in her art now. The morning glory was a symbol of strength for her. Because morning glories only bloom in the morning, hence its name, to admire their beauty you must be one to wake up and start your day early. And my mother reflected these values. I look up to her because not only is she a hard worker, but she has so much passion and love for what nature has to give, and growing up under her influence, I do too.
My father is an engineer and mathematician. Theoretically, he should be the complete opposite of my mother. I say theoretically because by the way he was raised, the education he pursued, and the career he has now, he's built to appreciate objectivity and logic. However, having spent so many years with my mother and getting a secondhand glimpse into how she sees the world, he's developed an admiration for flowers and nature too, though he can't name flower species off the top of his head like my mom can. The funny thing is, my dad's also colorblind. While this prevented him from his real dream job, being a doctor, it brought our family some of our happiest springtime memories. He has a kind of colorblindness that allows him to see the color yellow the brightest (read more under this project's "the book" section), so any object we normally see in just a yellow color, he sees it as if it's been colored in with a highlighter marker. So imagine his joy when, in the early weeks of spring, vast fields of yellow Cole flowers (the flower of a kind of agricultural plant) would bloom all over neighboring farming grounds and gardens near our home. It's a view that my mom, my sister, and I take for granted, but for my dad it's something worth pulling the car over and taking family pictures. Just seeing my dad's excitement alone is enough to make the three of us happy. My mom occasionally includes the fields of Cole flowers in her paintings for him, and for me, they now serve as the second subject for this look.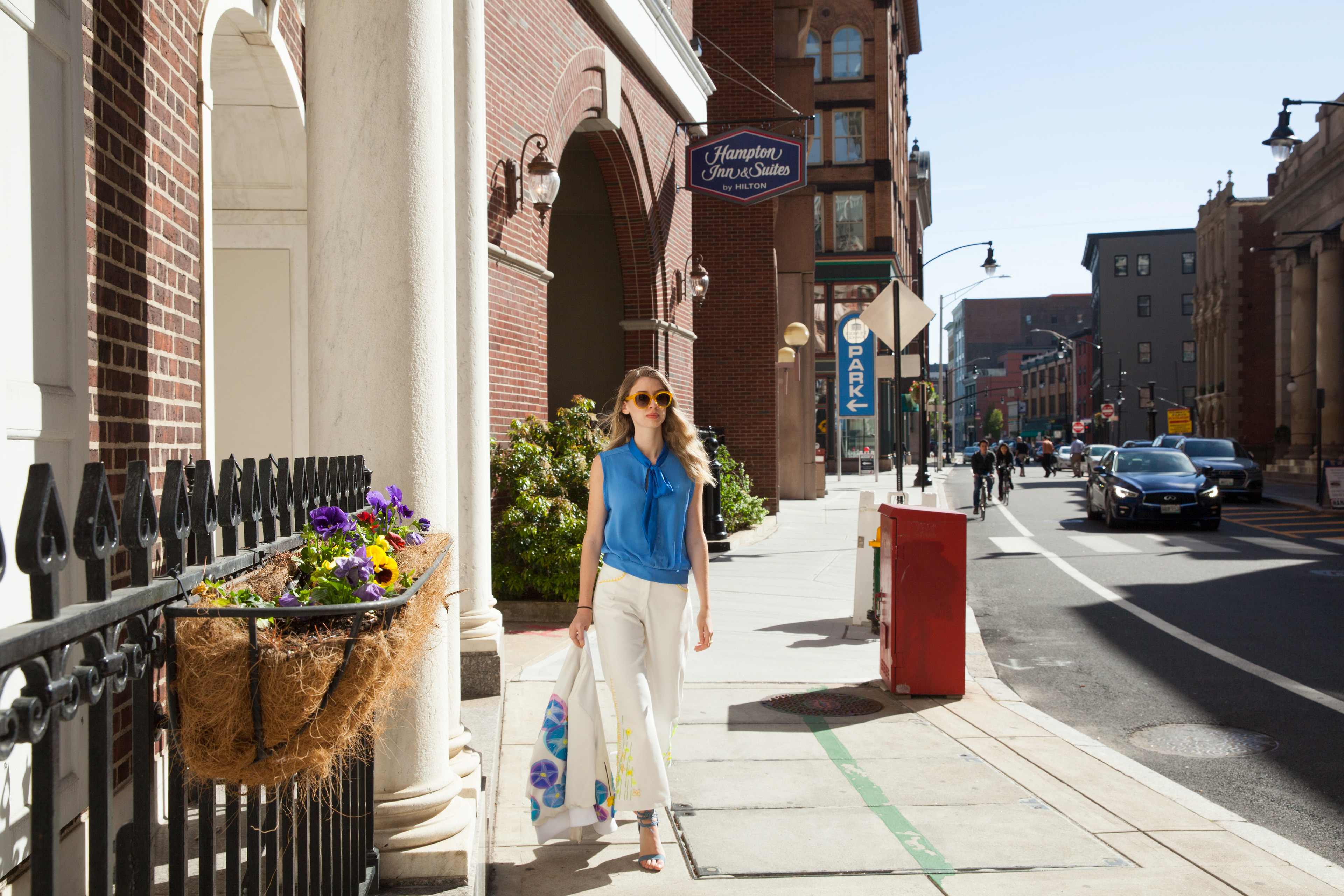 A silk bomber jacket with flattering 3/4 sleeves, with embroidered and beaded organza Morning Glories & laser-cut acrylic yellow Cole Flowers. Finished with an iridescent blue-purple lining. I chose organza as the material to create the flowers because of their softness and translucency, paralleling the watery paints my mother uses.
A two-toned, blue sleeveless silk blouse with a gathered waist and a neck tie. Closed with an invisible zipper at the side. The blue references the classic blue my mother uses to color the morning glories in some of my favorite paintings of them.
A pair of white twill denim cropped flare jeans with yellow Cole flowers embroidered with yarn, paillettes and beads onto the legs, side seams, and pockets. The lines of long, green beads running up the leg references to the green stalks Cole flowers bloom on.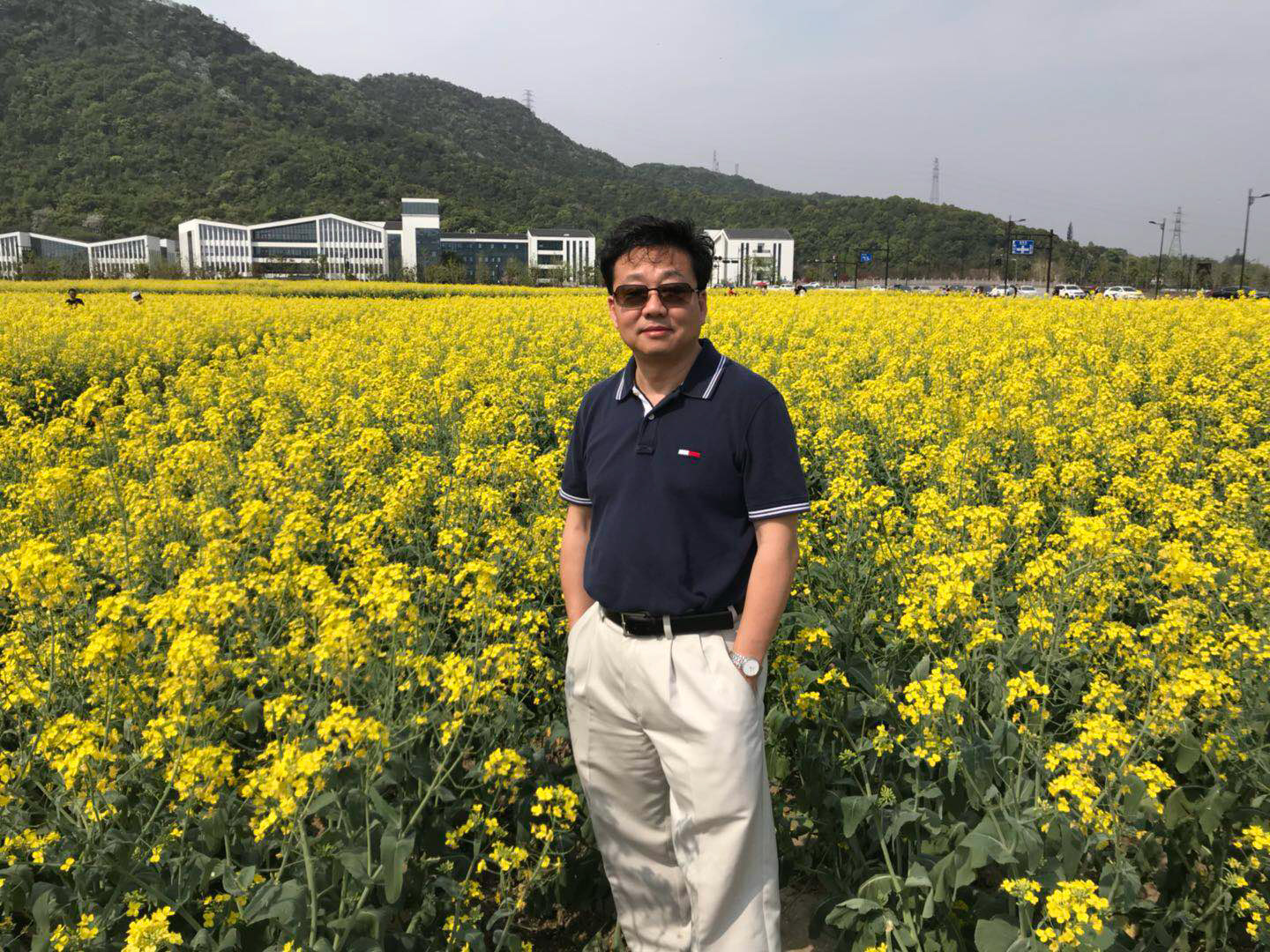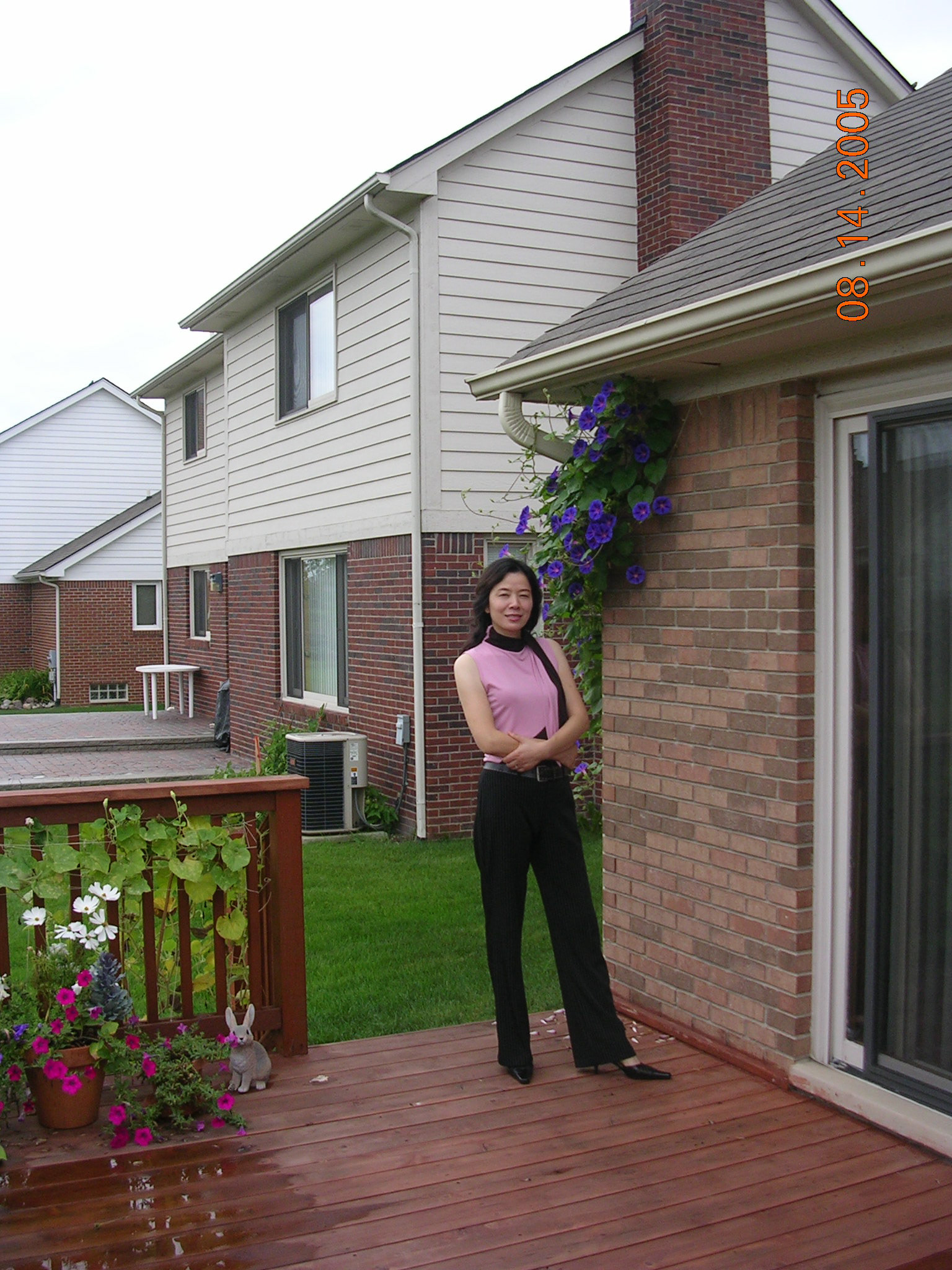 Left: my father in a field of yellow Cole flowers, somewhere in rural china last year.
Right: my mother standing proudly next to her morning glories outside my childhood home, circa 2005.