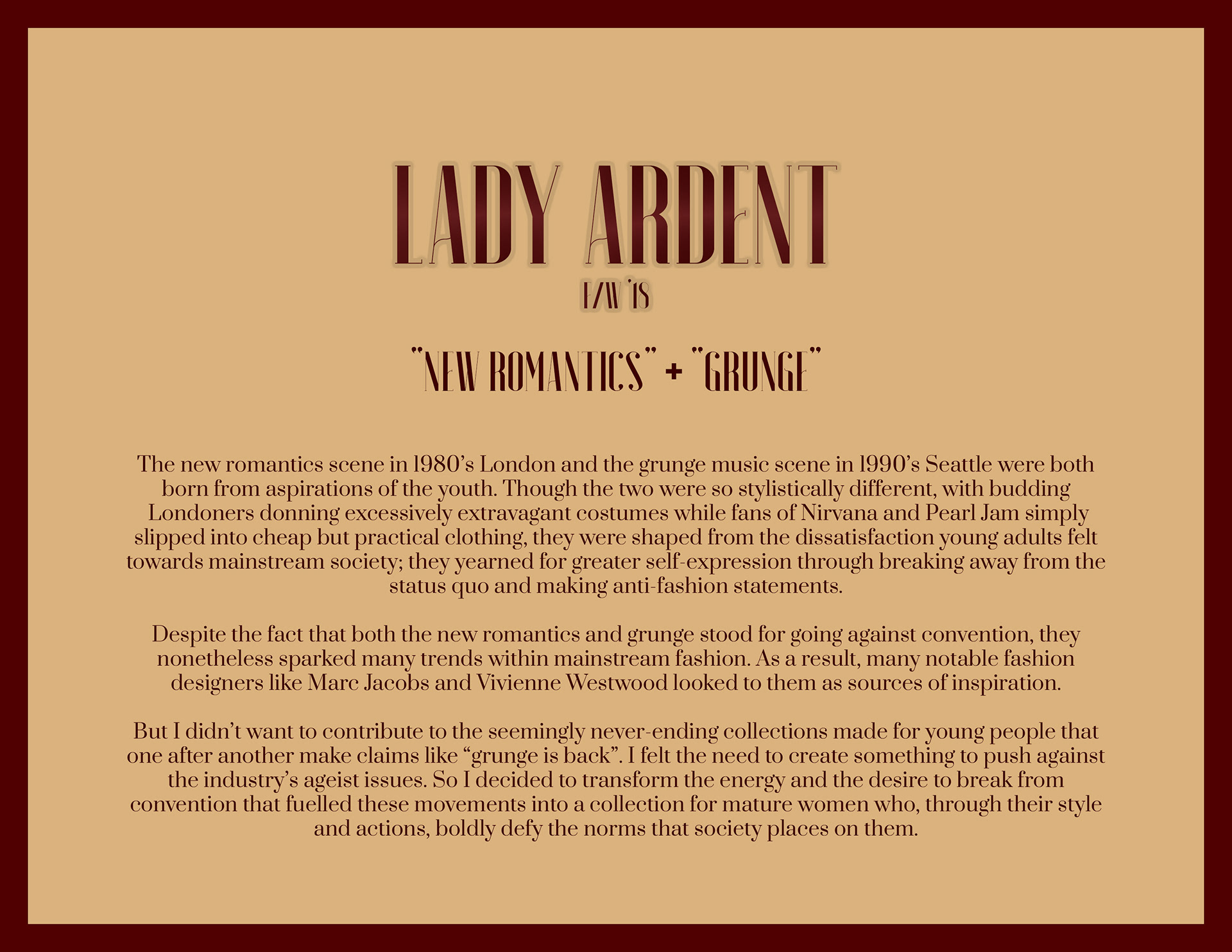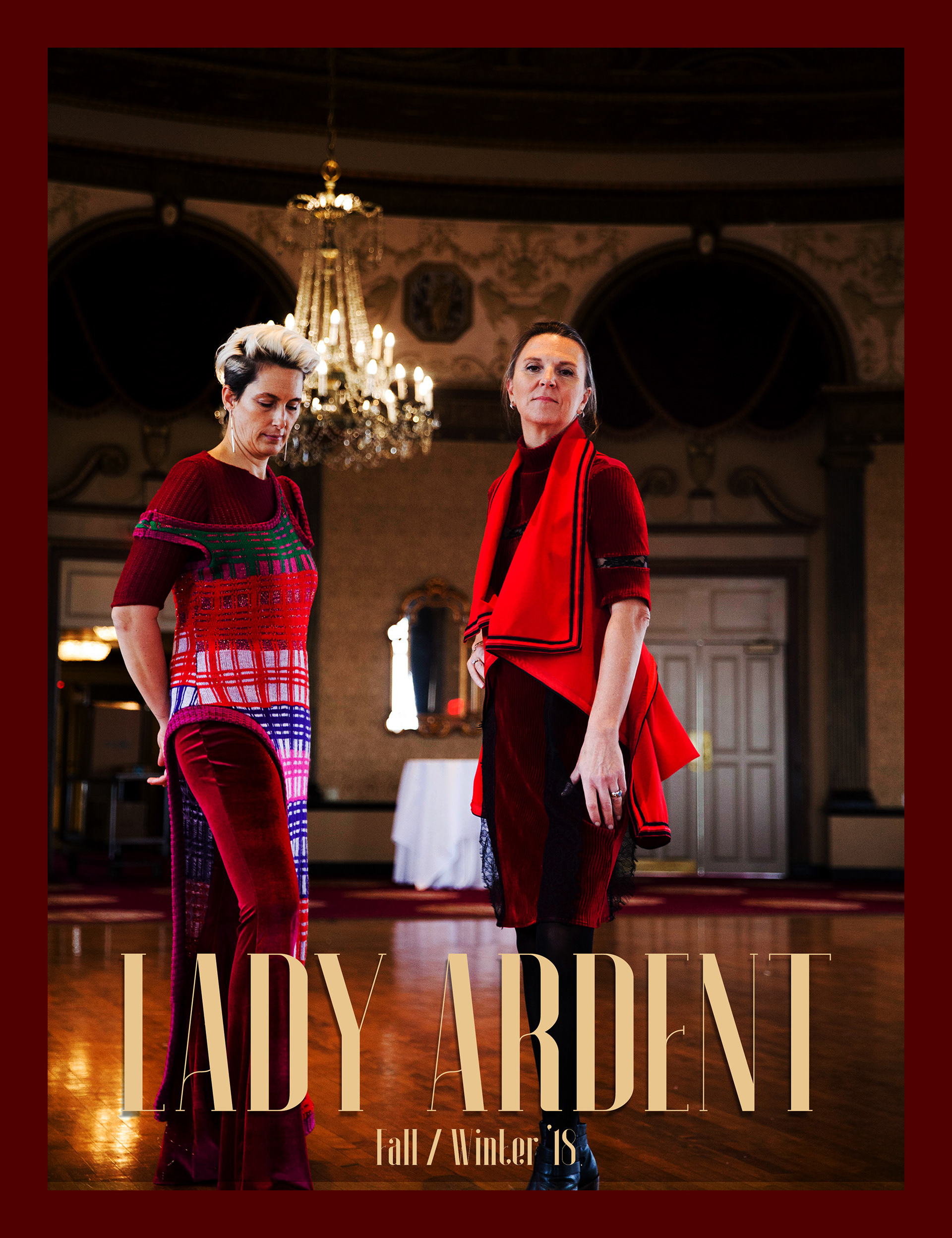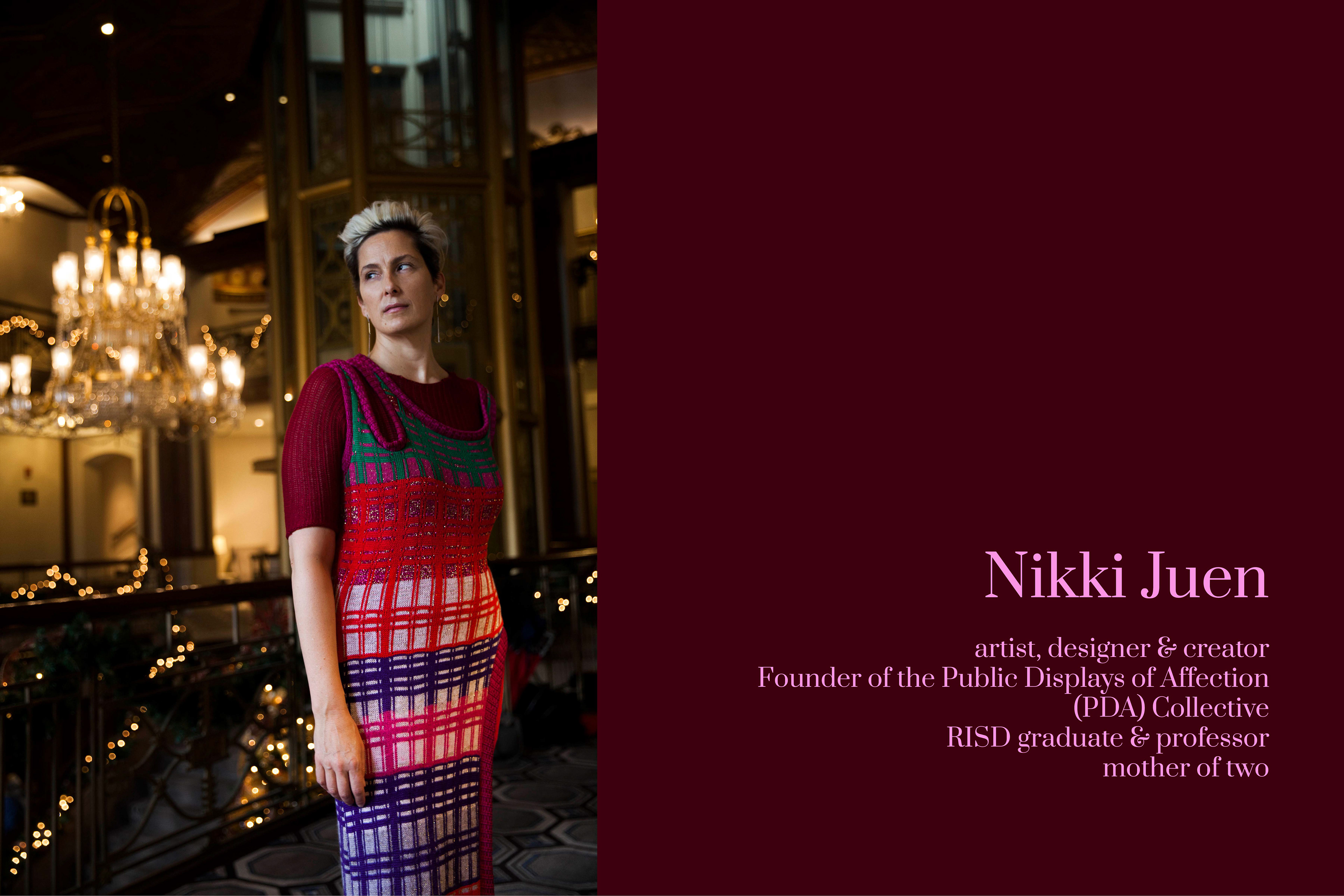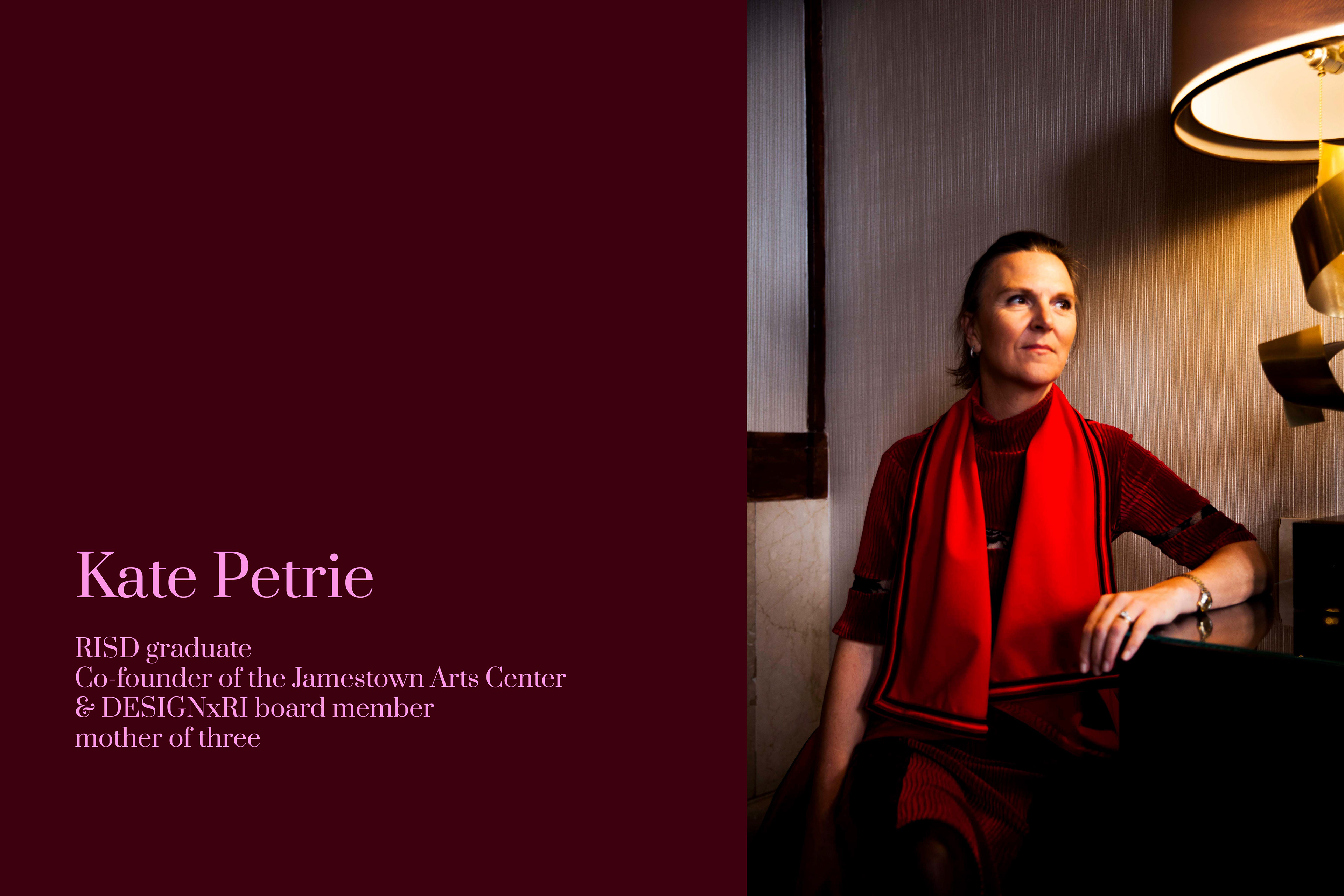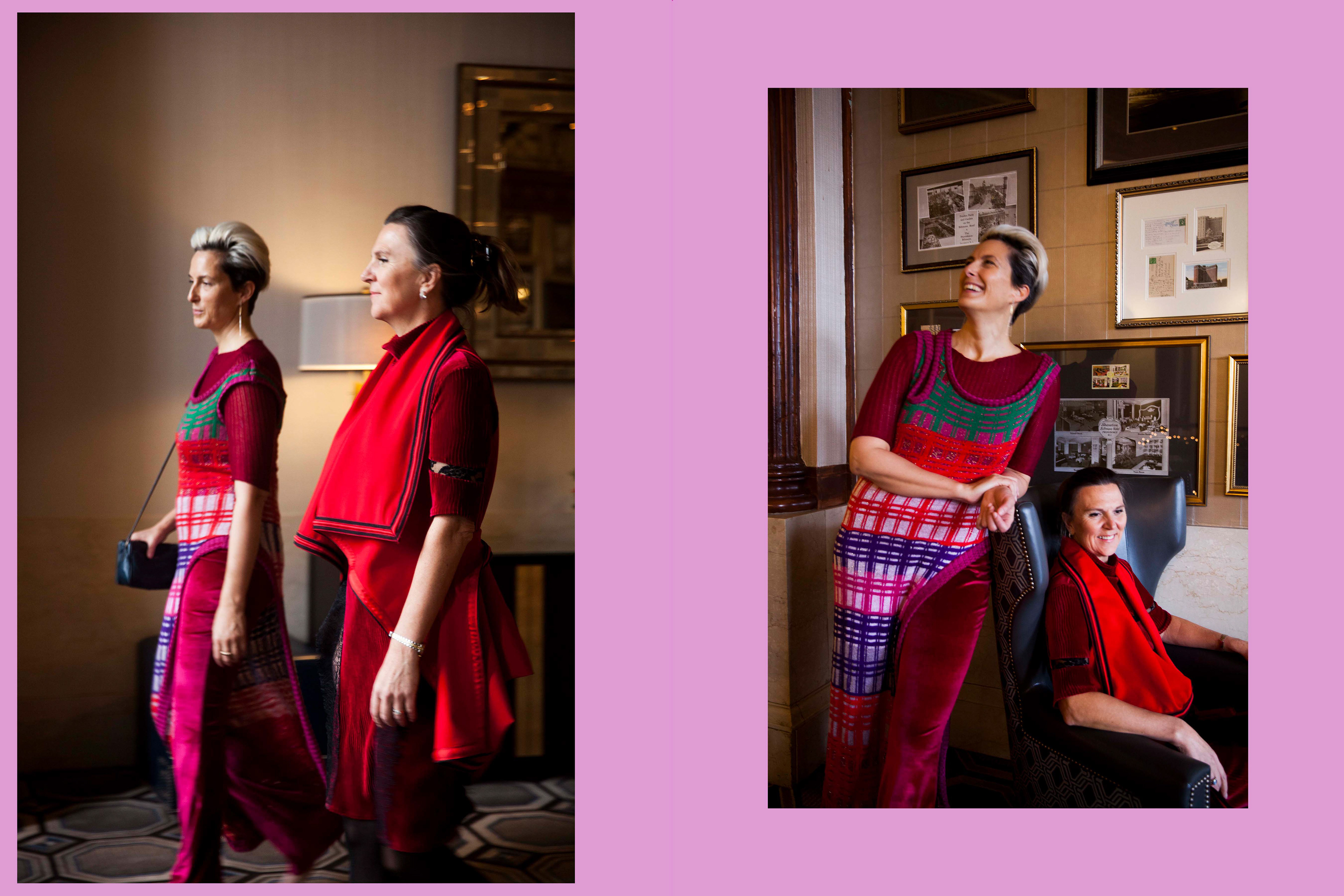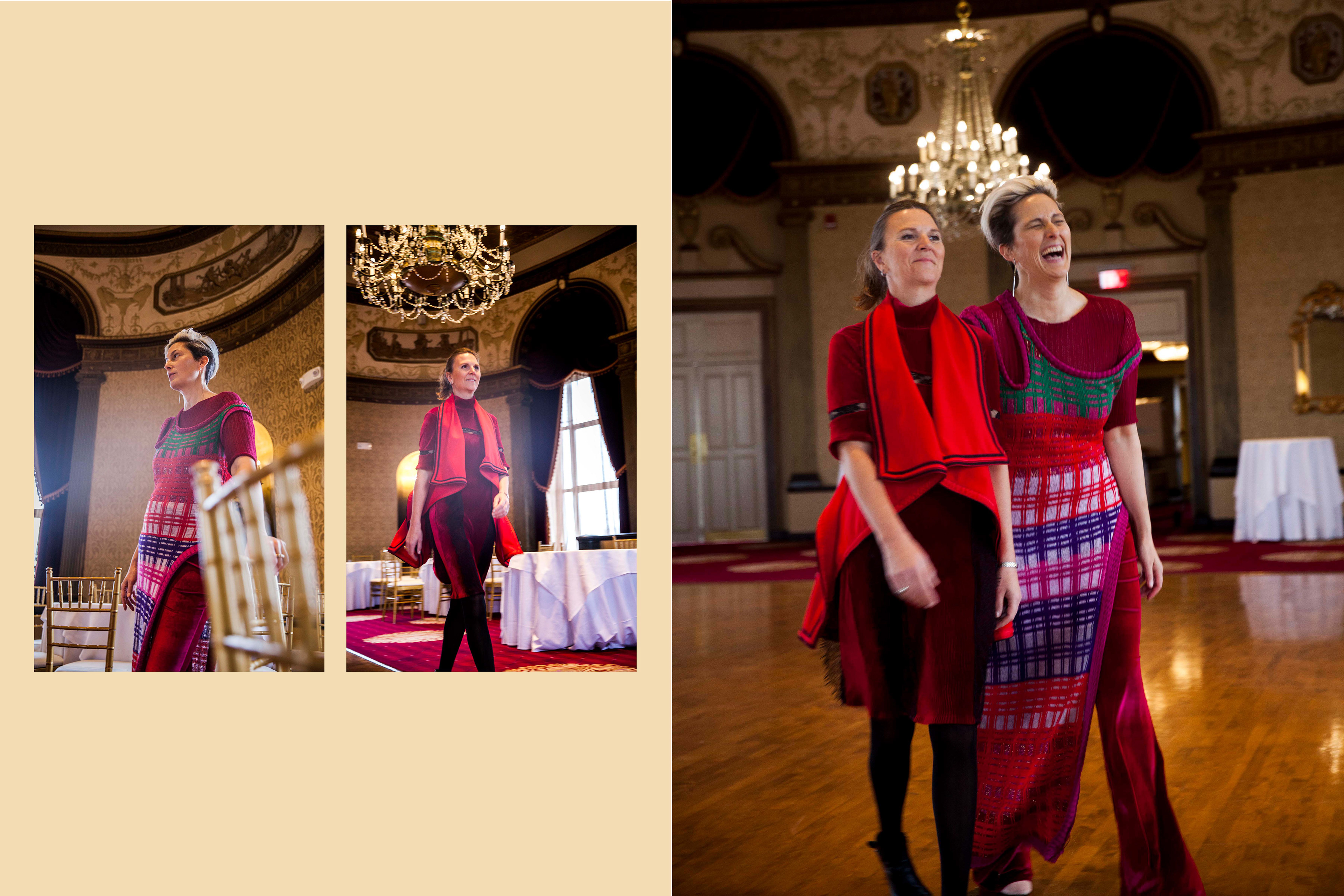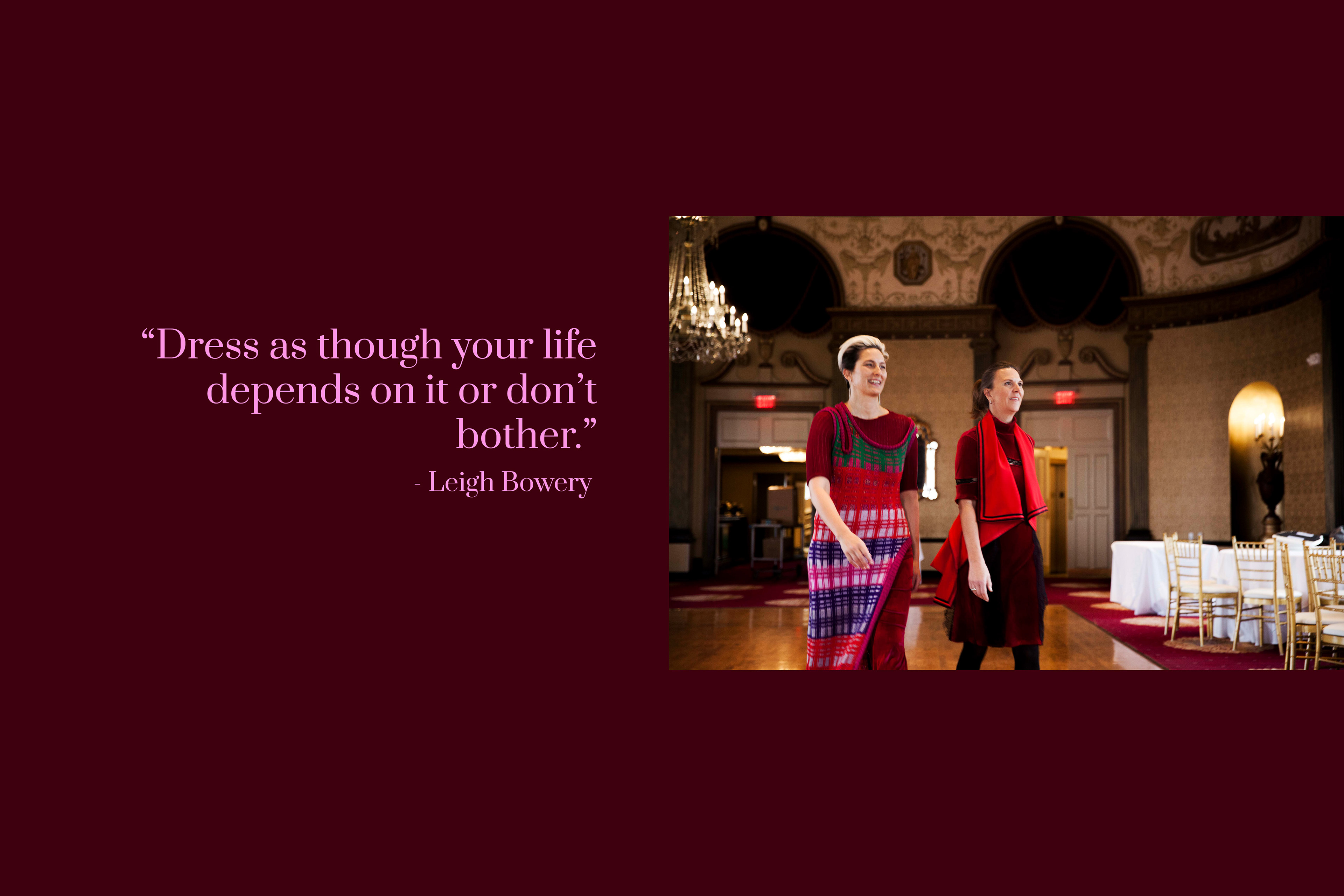 Complete collection line-up consisting of 6 looks. The leading two looks are both knitwear ensembles that I produced by hand: the first created from cut and sew knit fabrics, while the second is entirely produced from a single-bed knitting machine (with the exception of the velour flare trousers). 
The icon of the cut and sew look is the red draped jacket. As part of my initiative to become more sustainable, I engineered the jacket to be essentially zero-waste. It is made up of only a 44" square with a semicircle cut out from the middle and reattached to the bottom hem. The only waste produced from the creation of this jacket was the trims from raw edges and thread clippings. 

Revised lineup consisting of 7 looks for submission for Joe's Blackbook 2019 Scholarship Competition.
Following my end-of-semester critique, I took in the feedback I got from my professors and peers as well as insights from several older women so that I could revise my collection to better serve my market audience. The most important pieces of advice I received were about wearability as it relates to style: maturer women, while they may indulge in dressing boldly, prioritize comfort and ease-of-wear and pay attention to their body proportions. These come from little details such as choosing trousers to elongate legs instead of a mid-length skirt, or choosing to wear a dress or jumpsuit so that they wouldn't be concerned with how it sits on their body throughout the day.
The new garments that make up the individual looks provide not only ease-of-wear and comfort, but also are vibrantly and unapologetically colored with feminine hues and feature silhouettes as bold as the women who wear them. The process of creating this collection has helped me work towards my goal of deepening my understanding of what women of older ages want, and ultimately learning to design apparel with the ability to infuse women of all shapes, sizes, and ages with confidence.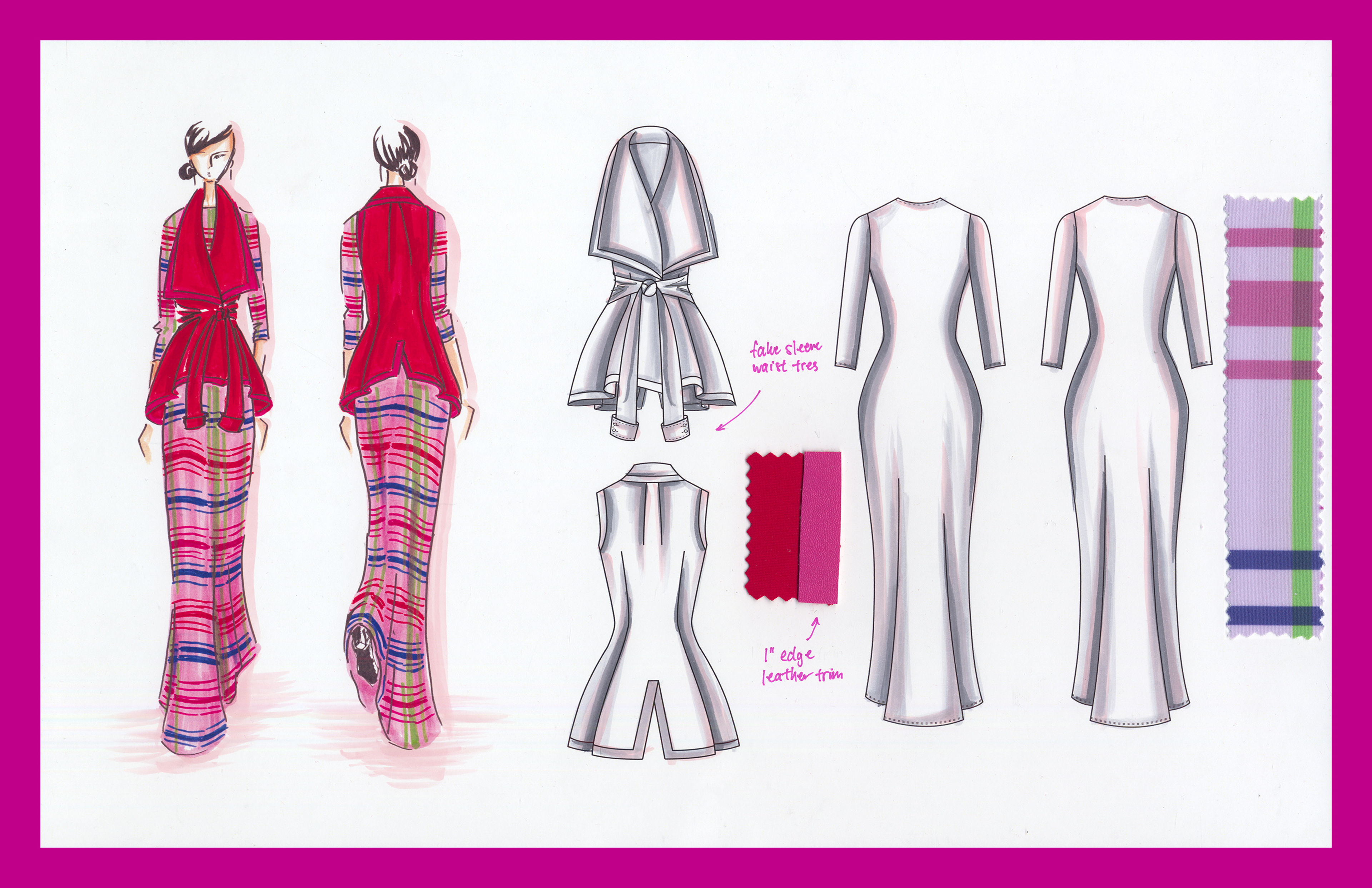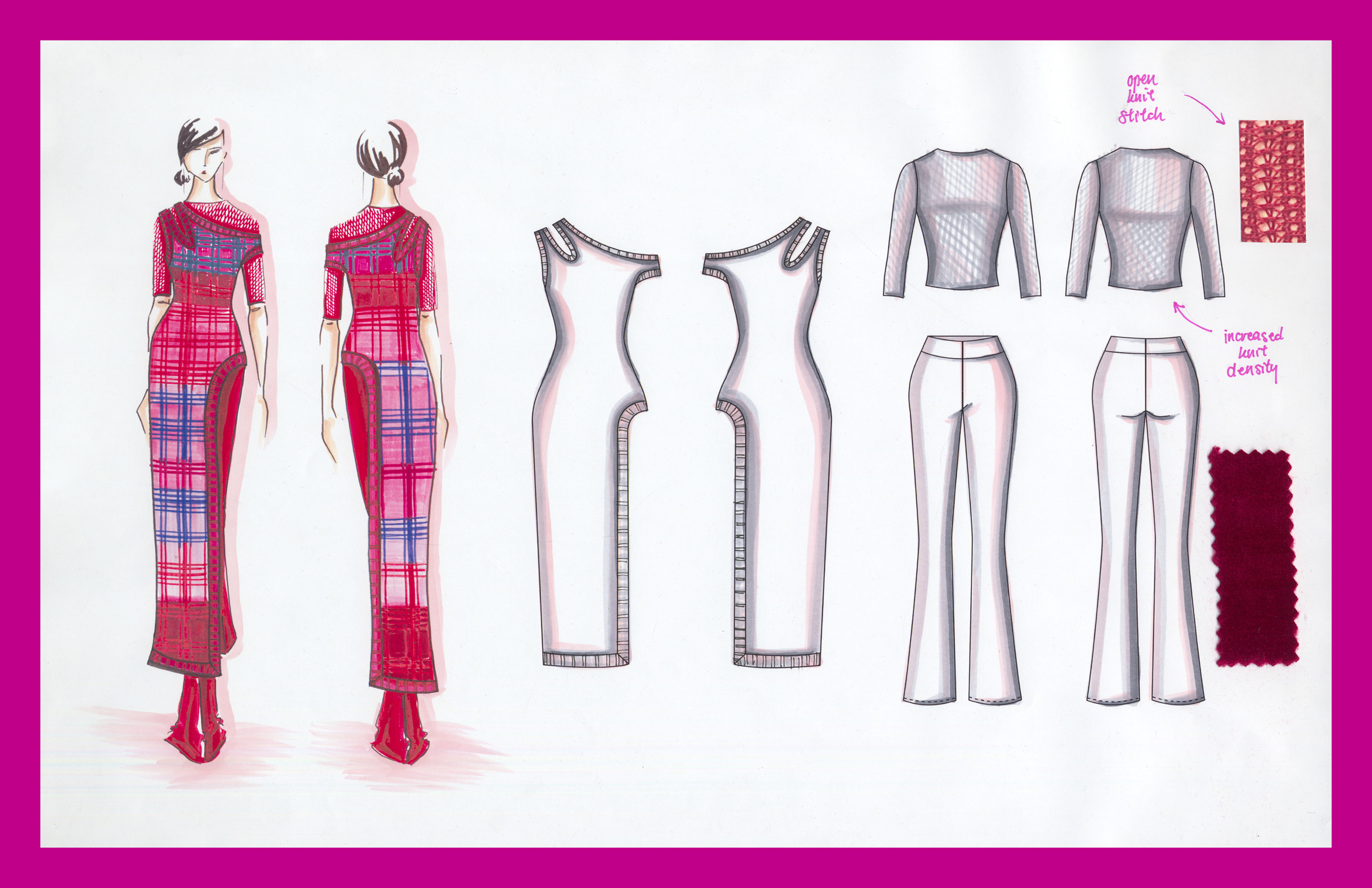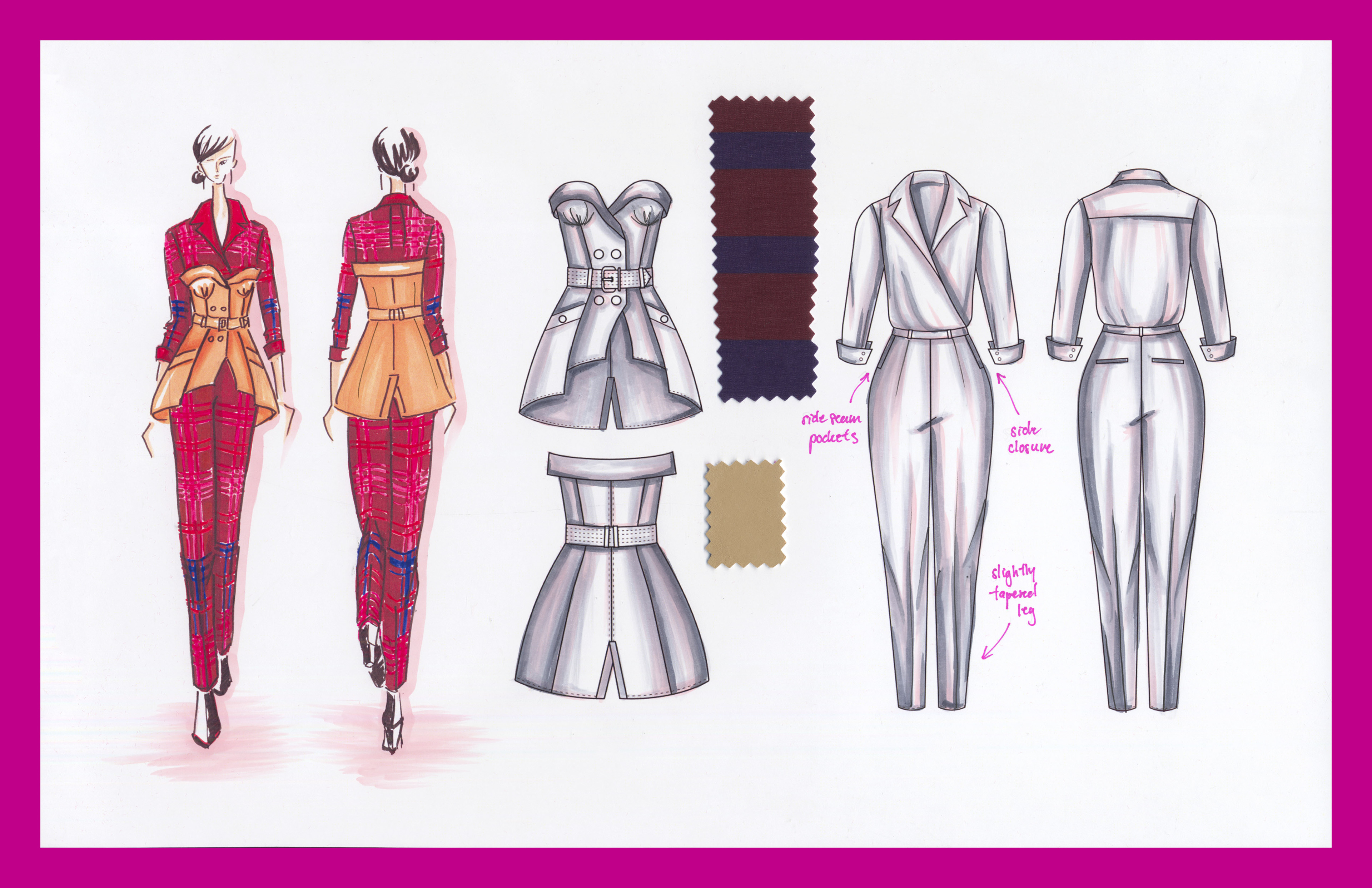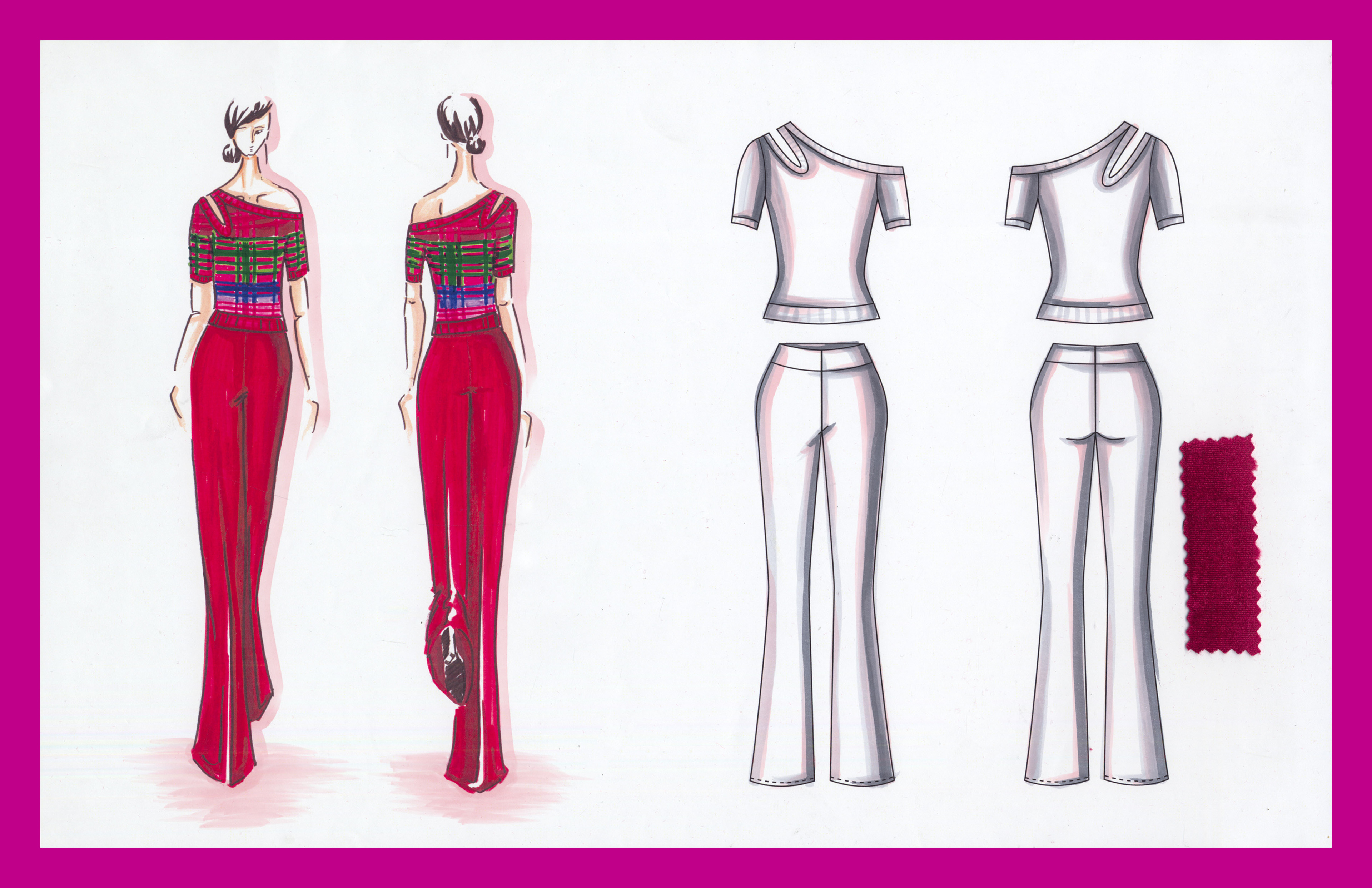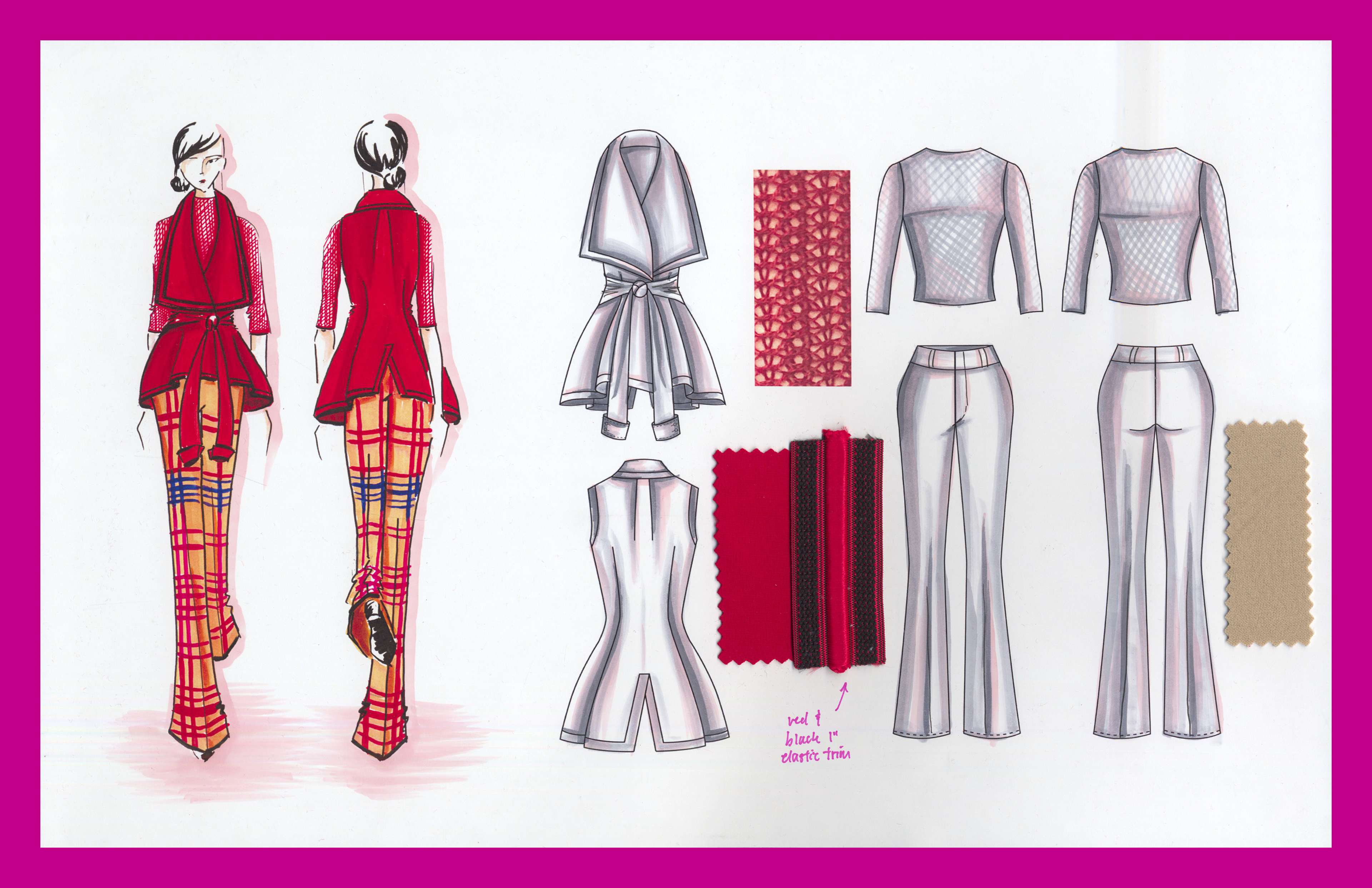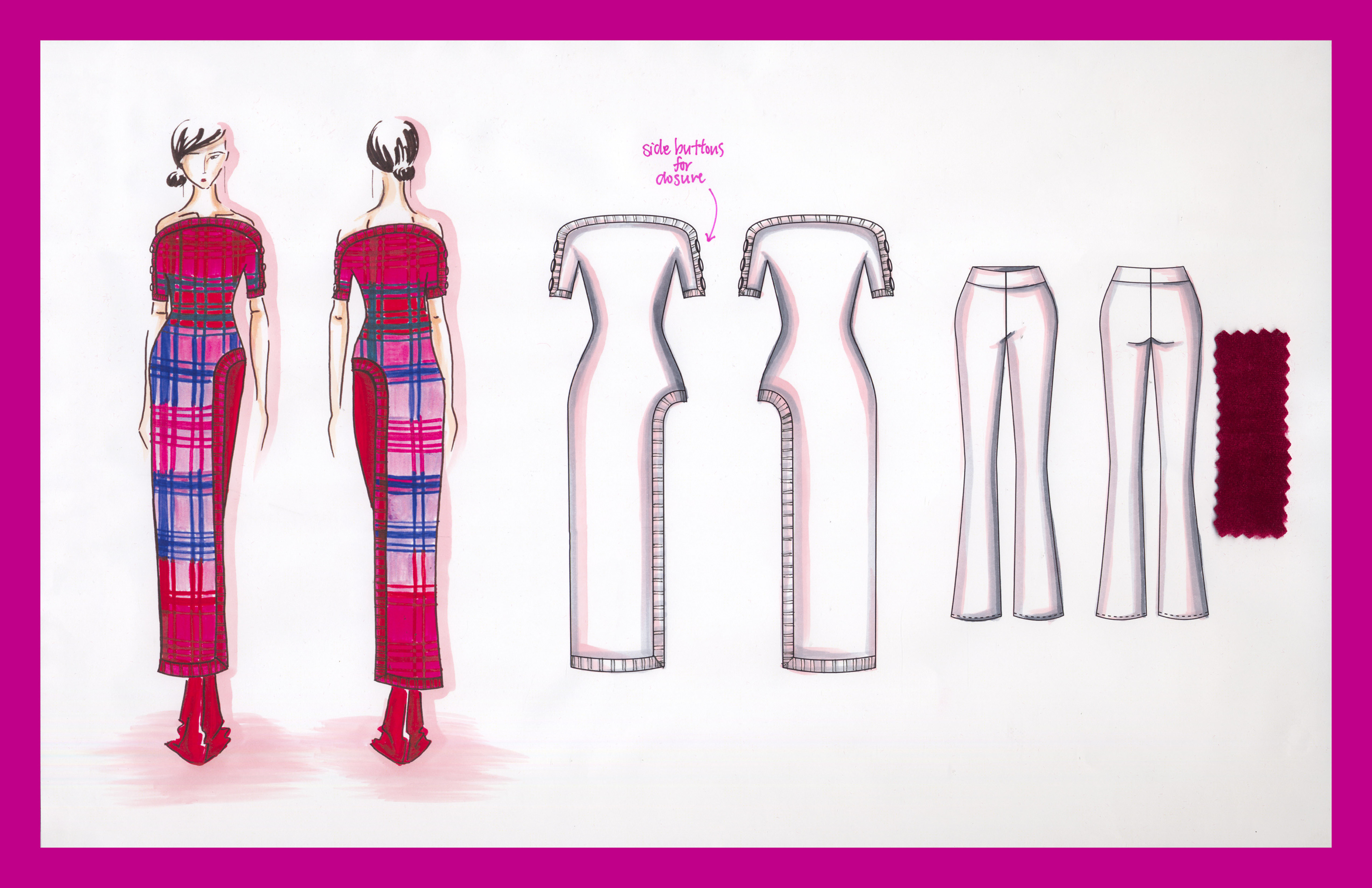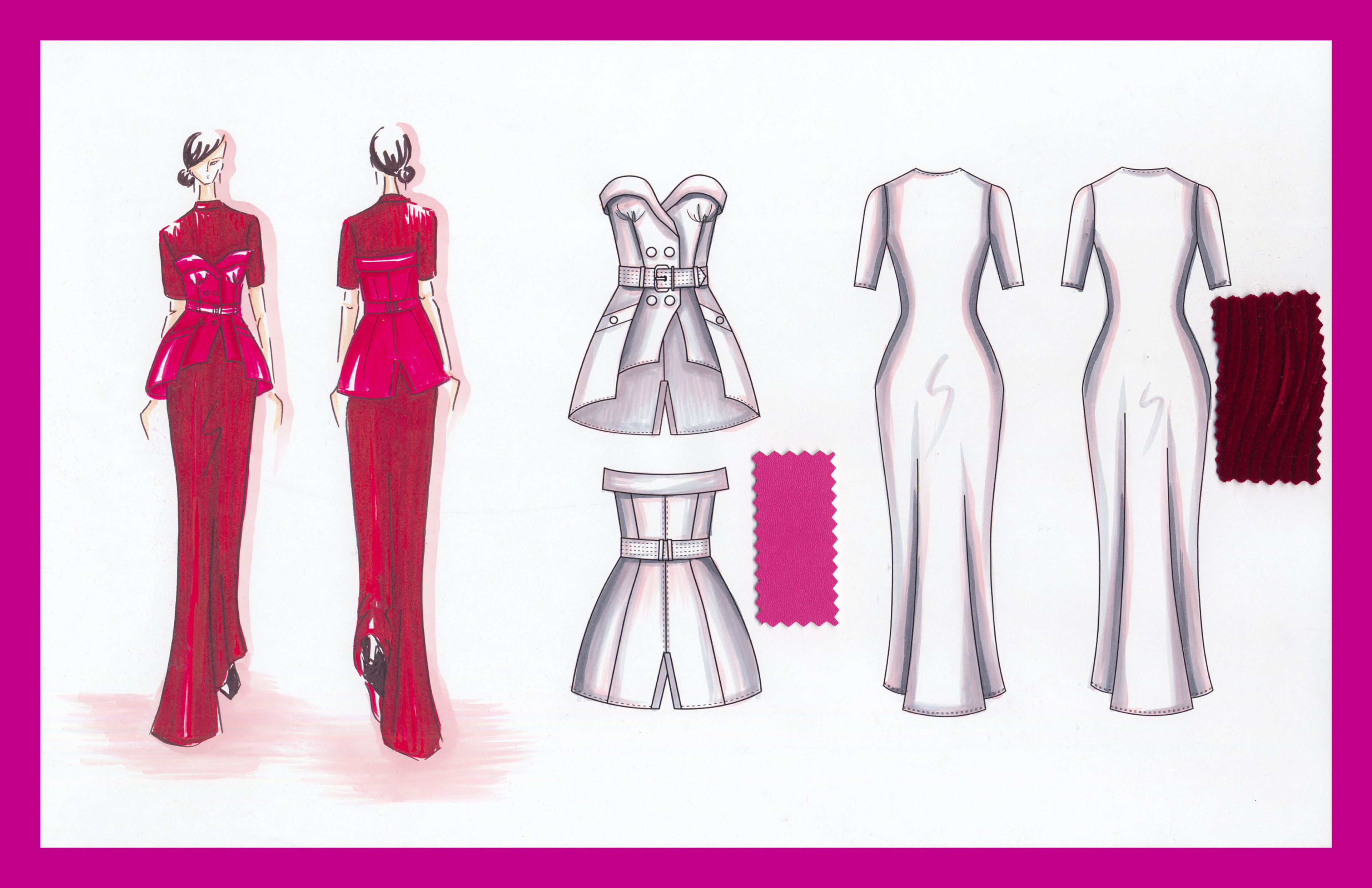 Technical flats drawn by both Adobe Illustrator and hand for all 7 looks from updated lineup. Includes fabric and trim swatches as well as annotations on construction.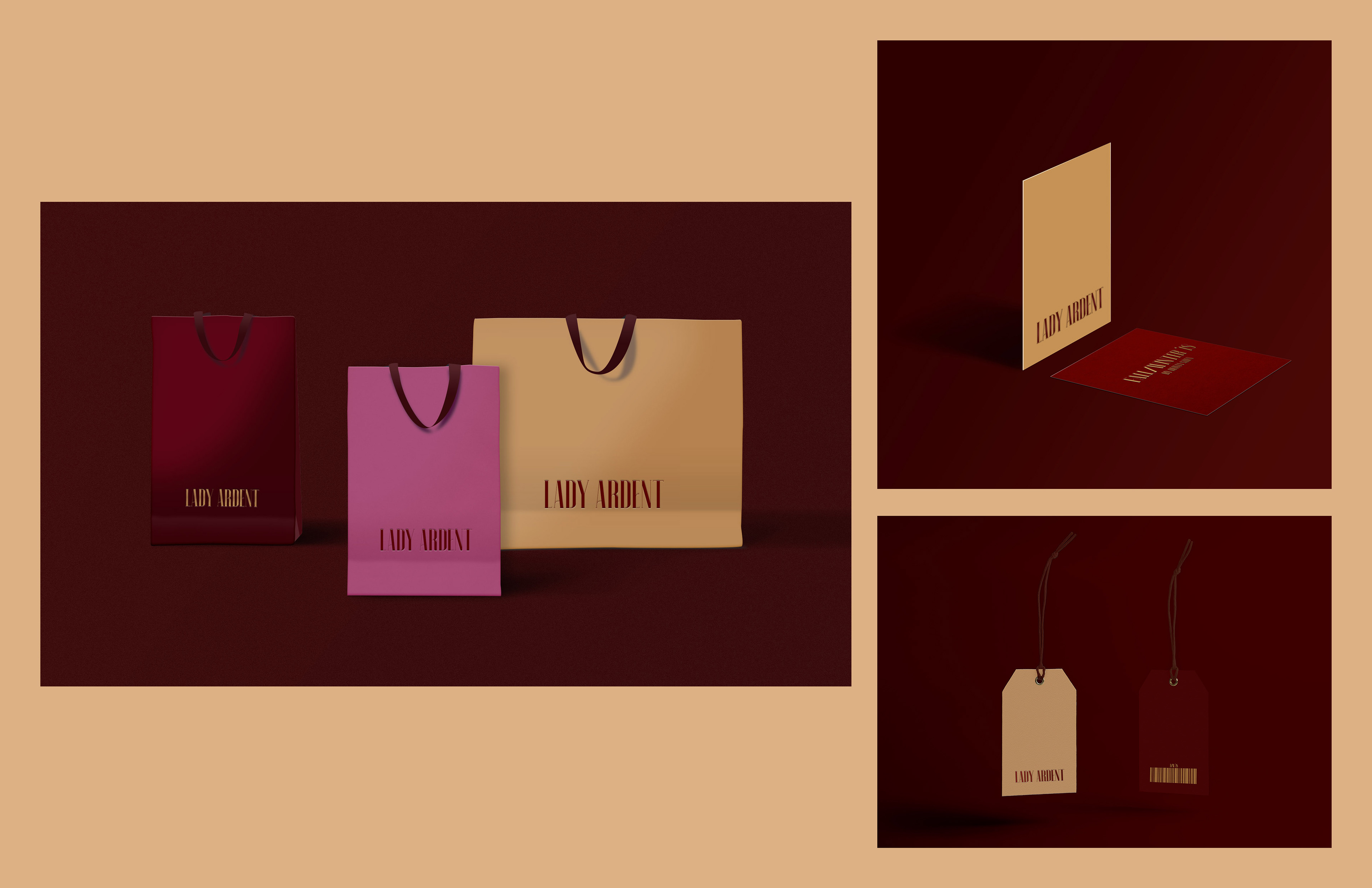 Hypothetical packaging mock-ups including paper shopping bags, clothing tags, and business cards.
Below are excerpts from my sketchbook, the space where I compiled visual and textual research, ideas for colors and shapes, croquis sketches, and the process of draping, experimenting, and making my two produced looks.