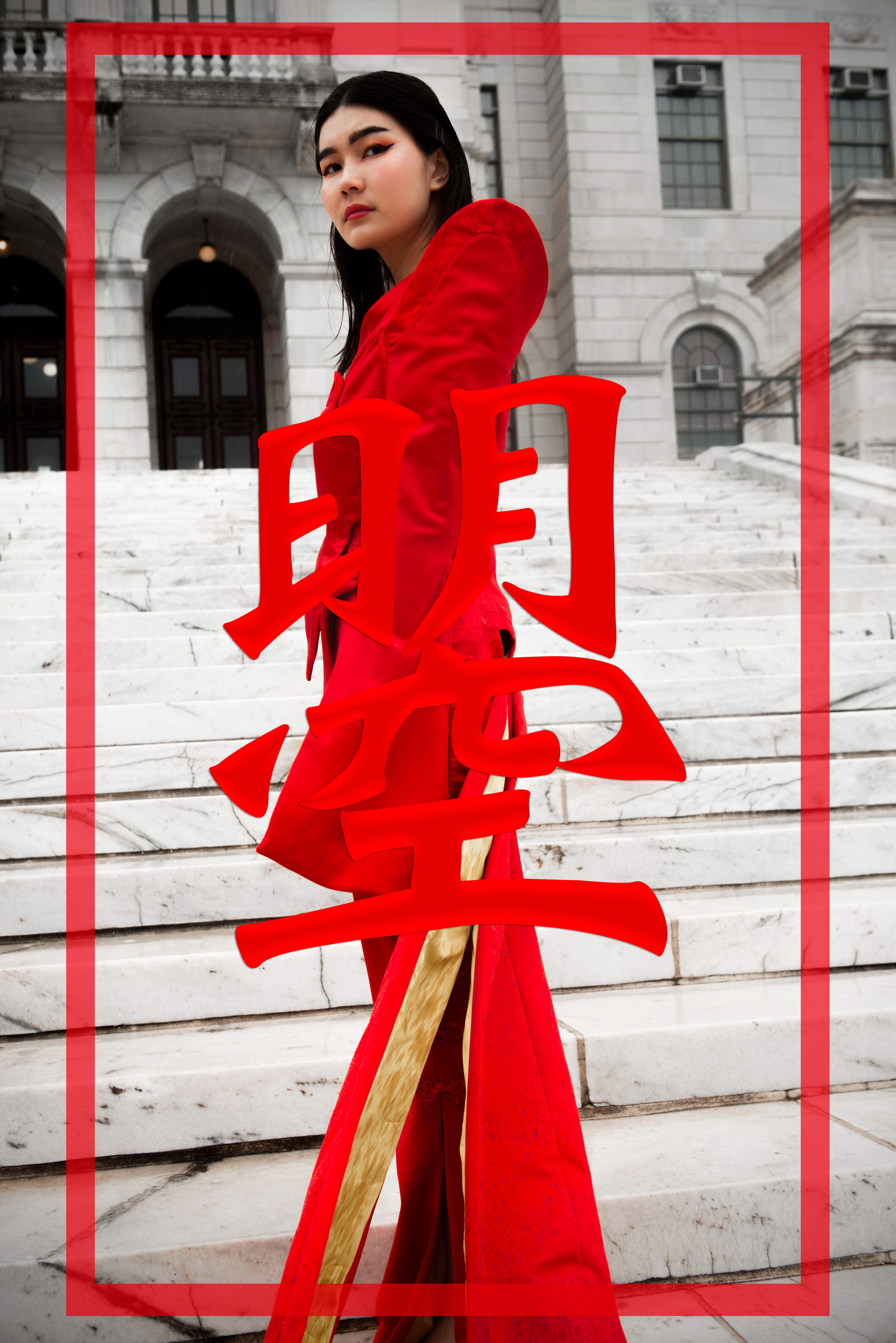 曌
—
inspired by China's only female emperor in history, Empress Wu Zetian
Empress Wu Zetian (624-705 AD) ruled China during the Tang Dynasty. She entered the royal court as a young concubine, but her intelligence, strategy, and thirst for power allowed her to ascend to the throne. When she gained the title of emperor, she implemented major changes that heavily influenced the social structure of the nation. She prioritized merit over aristocracy, and advocated for democracy and feminism. For instance, she administered exams to assess the intelligence of the military, reformed agriculture to give farmers more rights and opportunities, and ordered historians to write biographies on important women in history.
I chose Empress Wu as the figure of my inspiration because as fierce and femi
nine as she is, she it not as well known within Chinese history as the male emperors are. As a first-generation Asian American who is not strongly connected with my Chinese heritage, I wanted to take the opportunity to learn and celebrate her life and achievements through tailoring. Besides researching the history of Chinese costume, my main visual references came from "Empress Wu" (2014), a Chinese TV show based on the life of Empress Wu, "Curse of the Golden Flower", the 2006 film directed by award-winning Chinese director Zhang Yimou, which, also set in the Tang Dynasty, tells a tragic story of a queen trying to overthrow the emperor.
Spring 2019 Women's Tailoring
Featured menswear look designed by: Violet Zhou 
Photographs shot at the Rhode Island State House & Boston Chinatown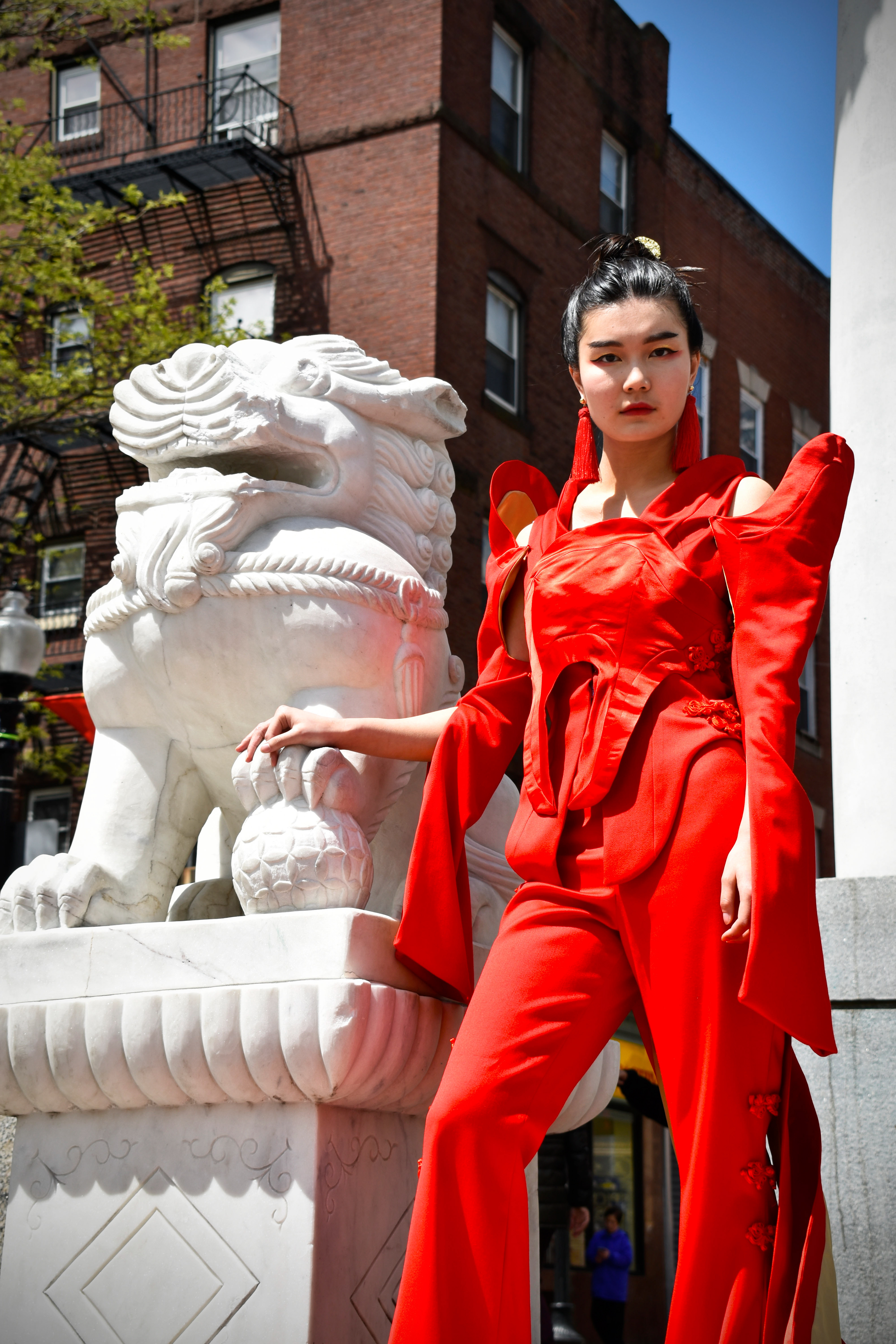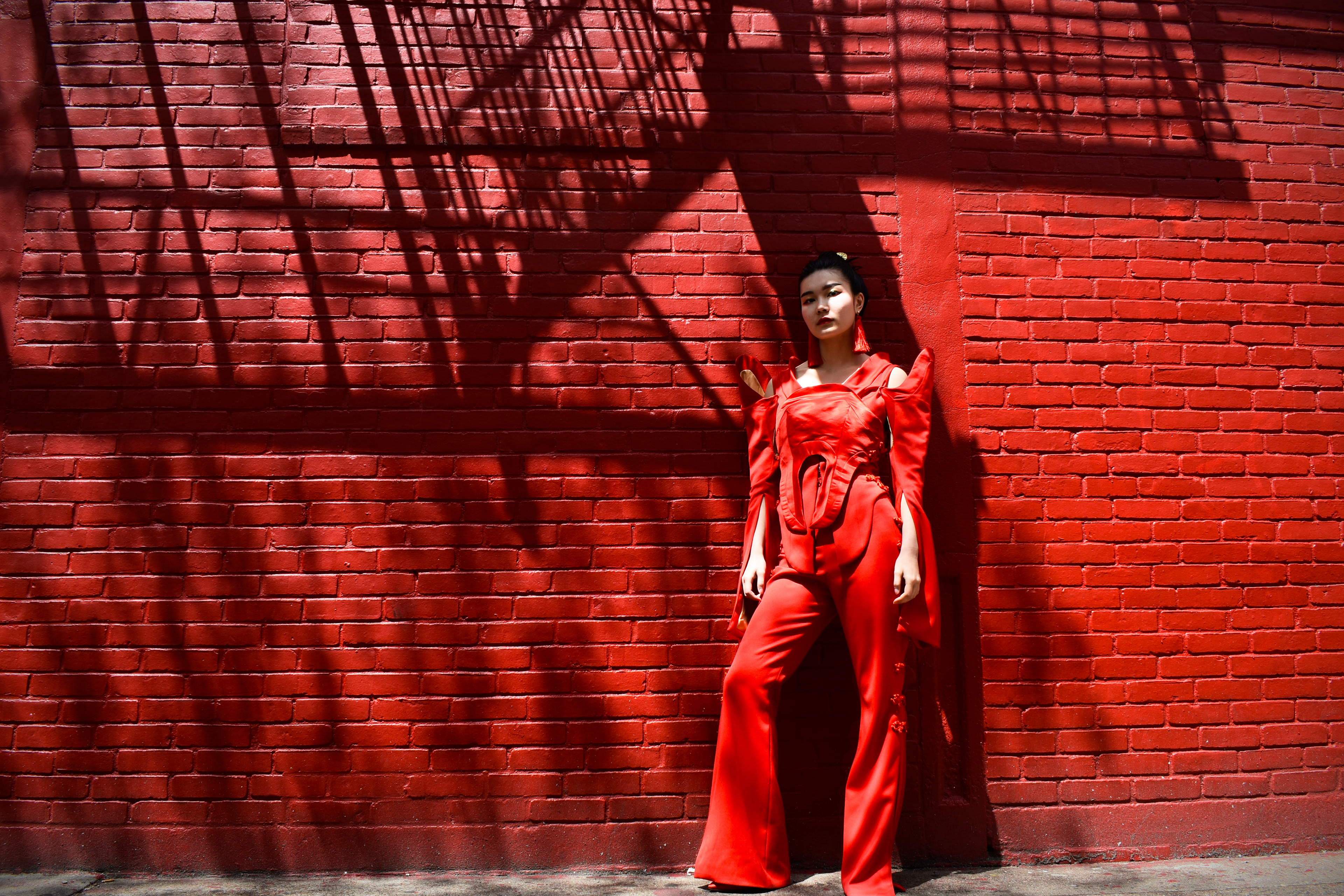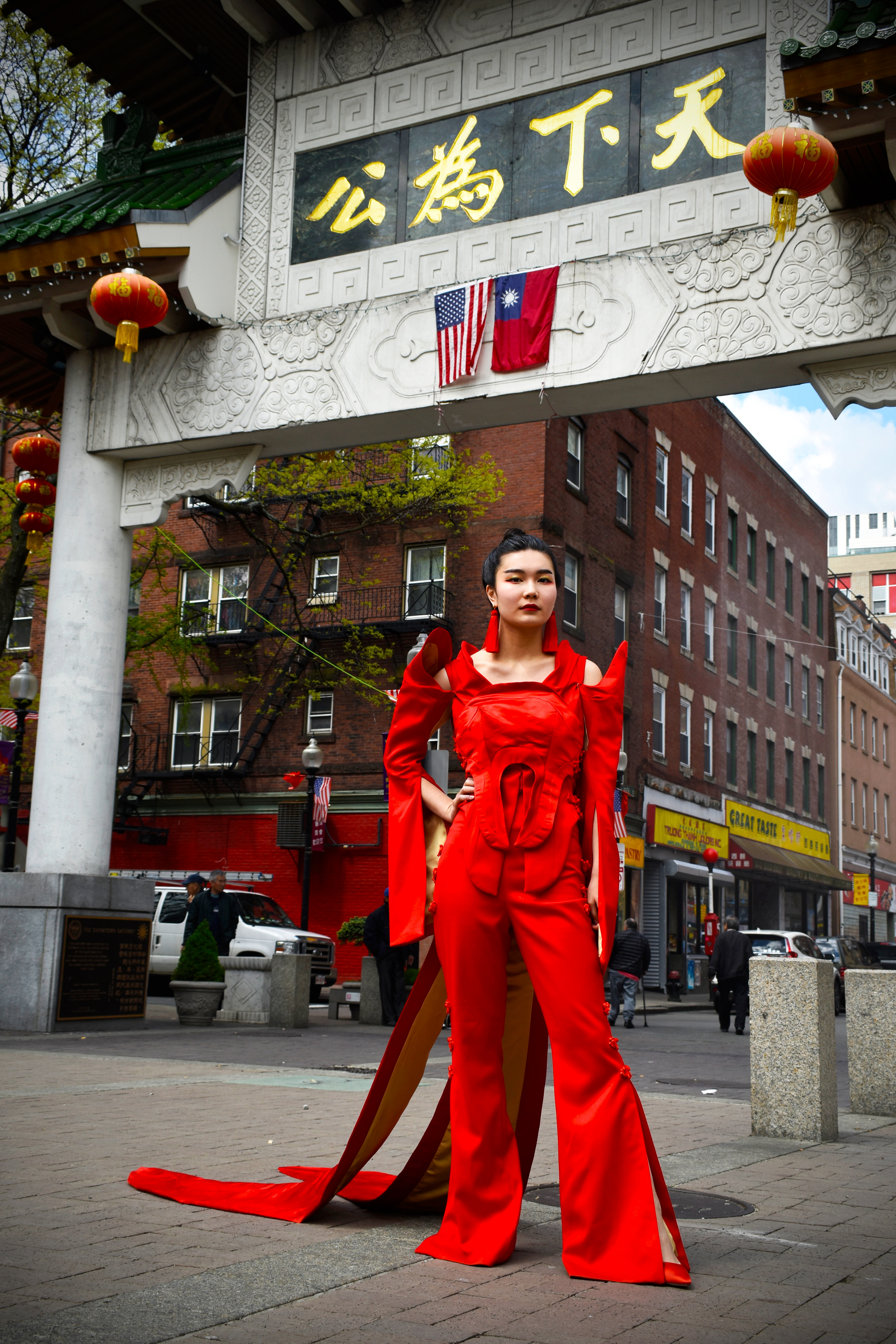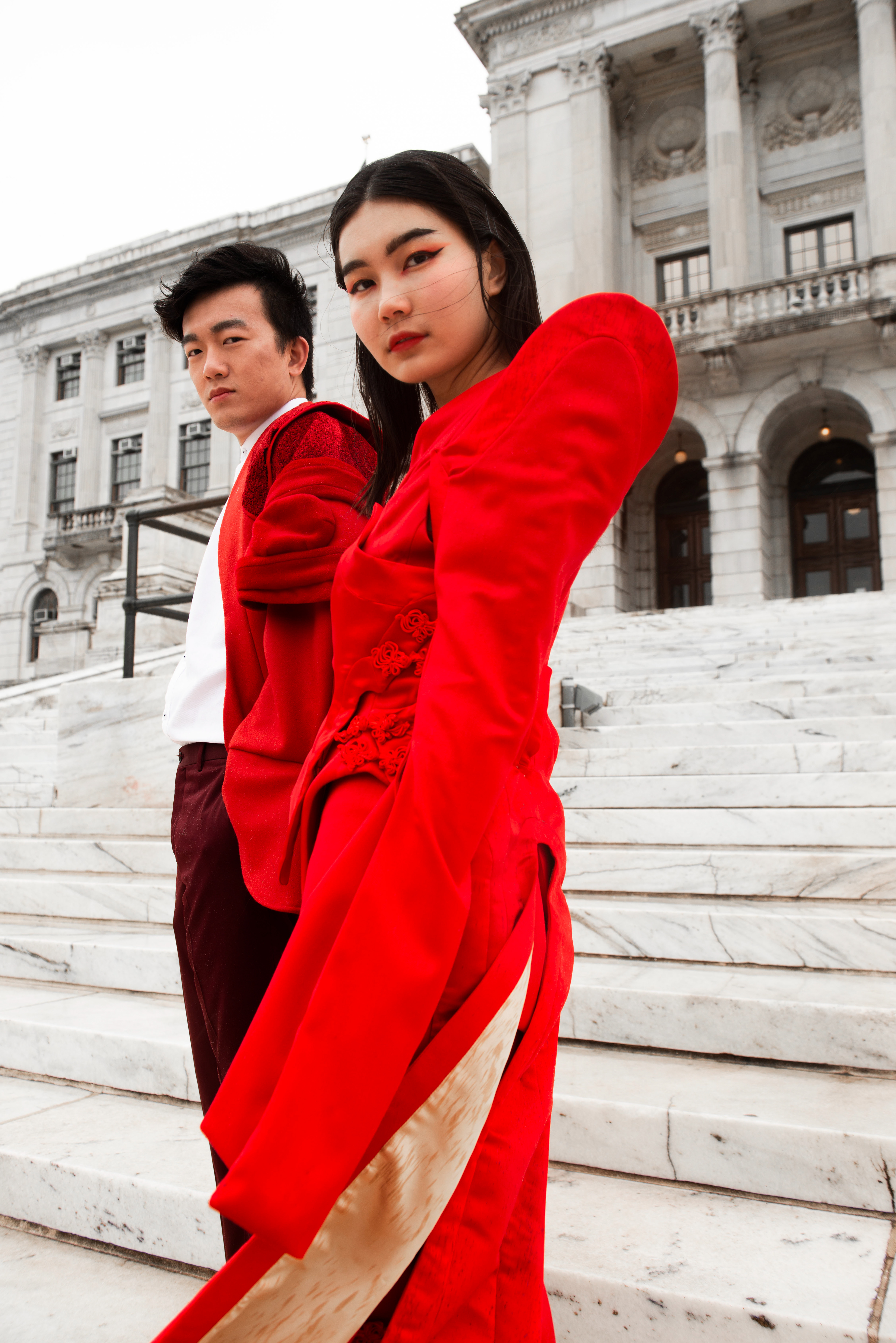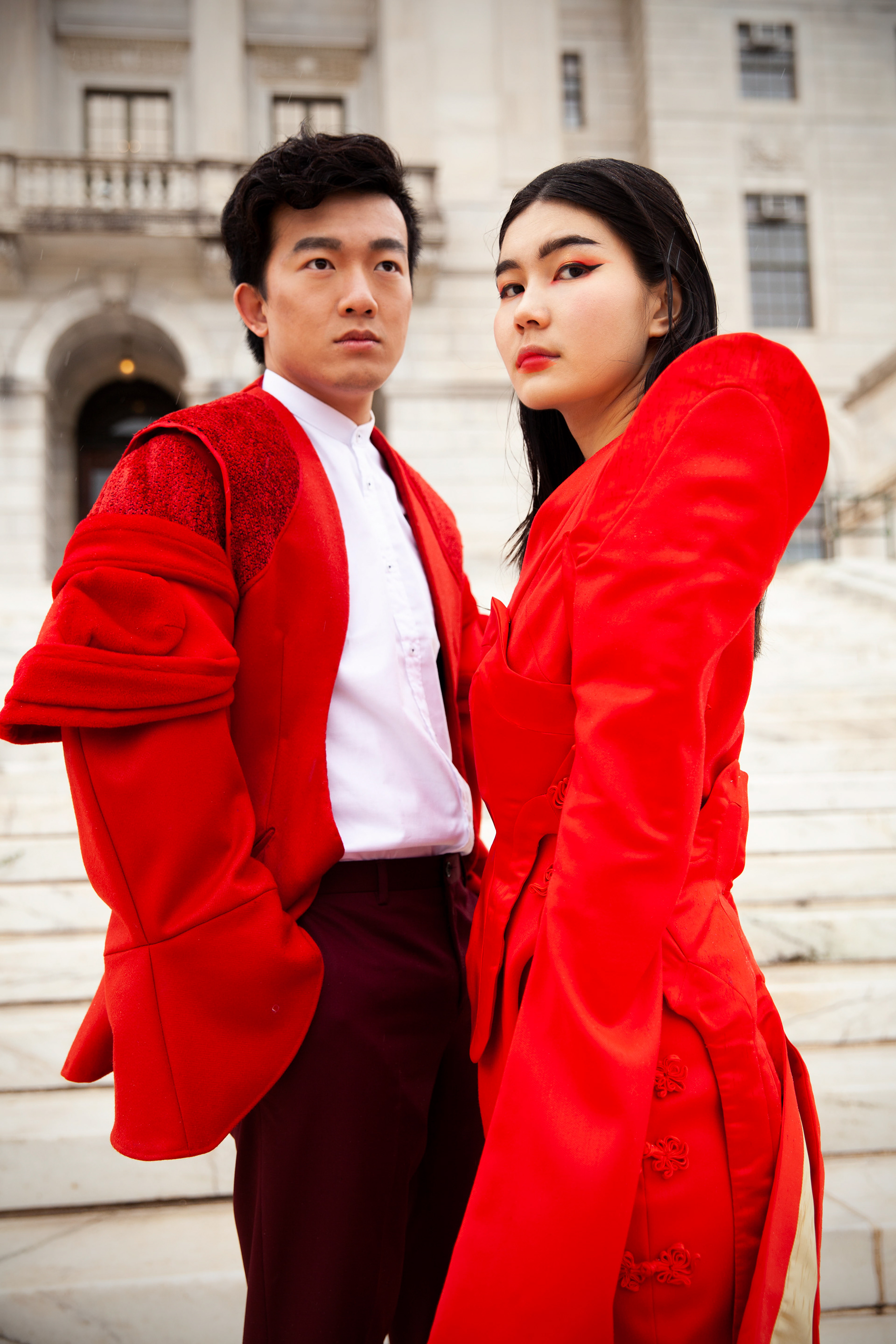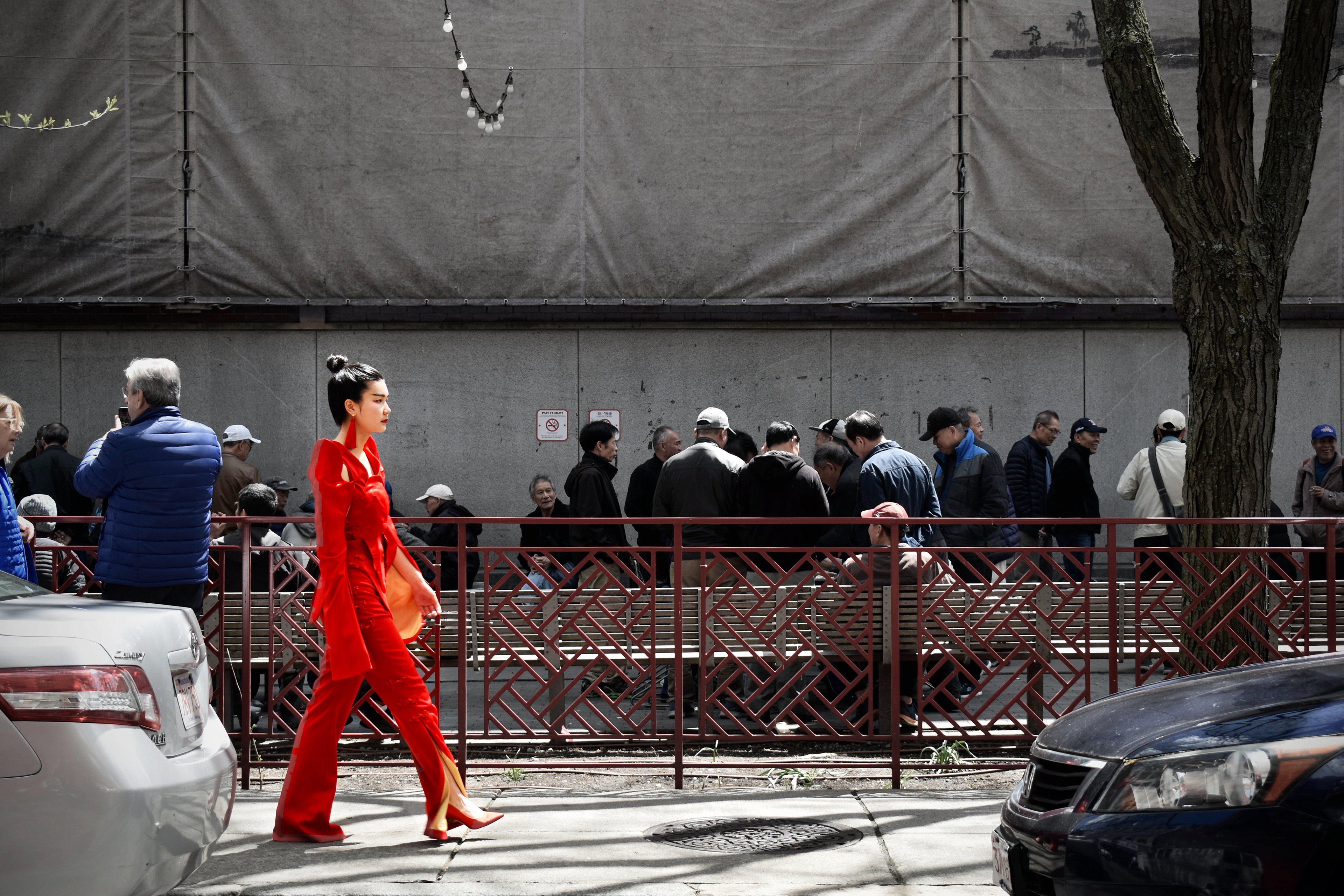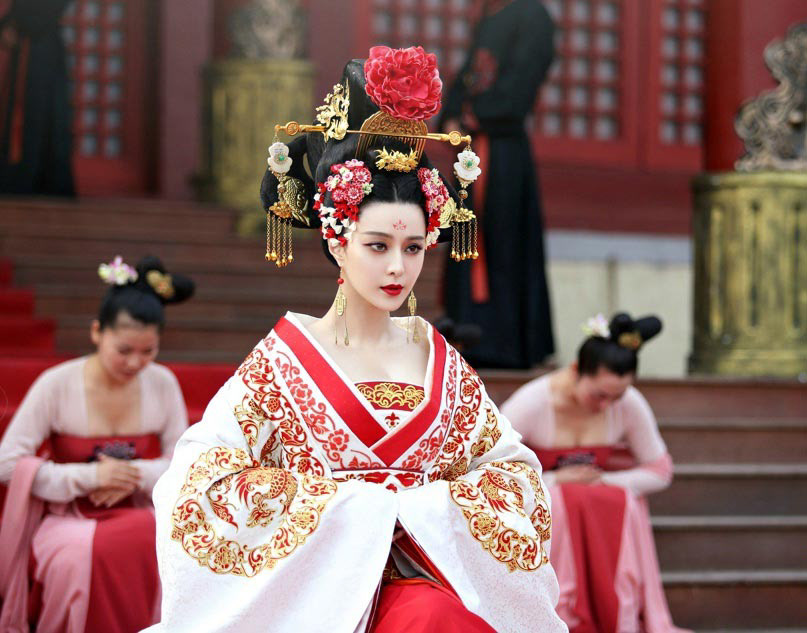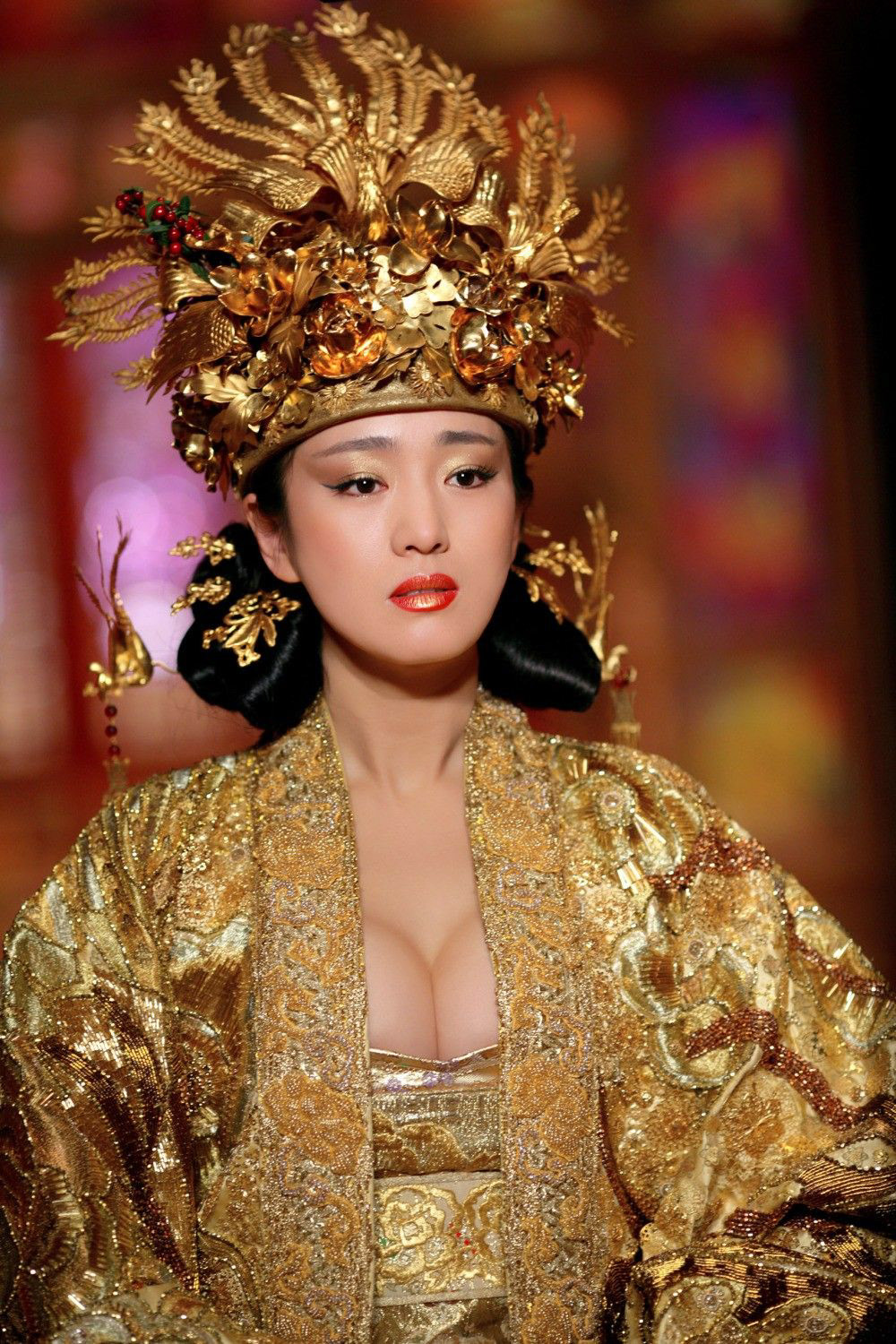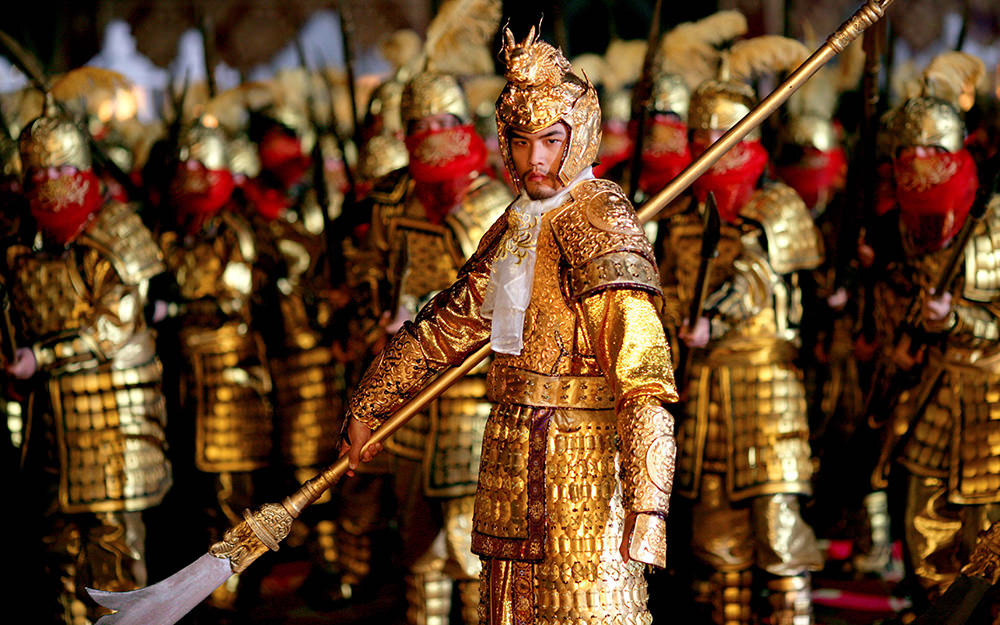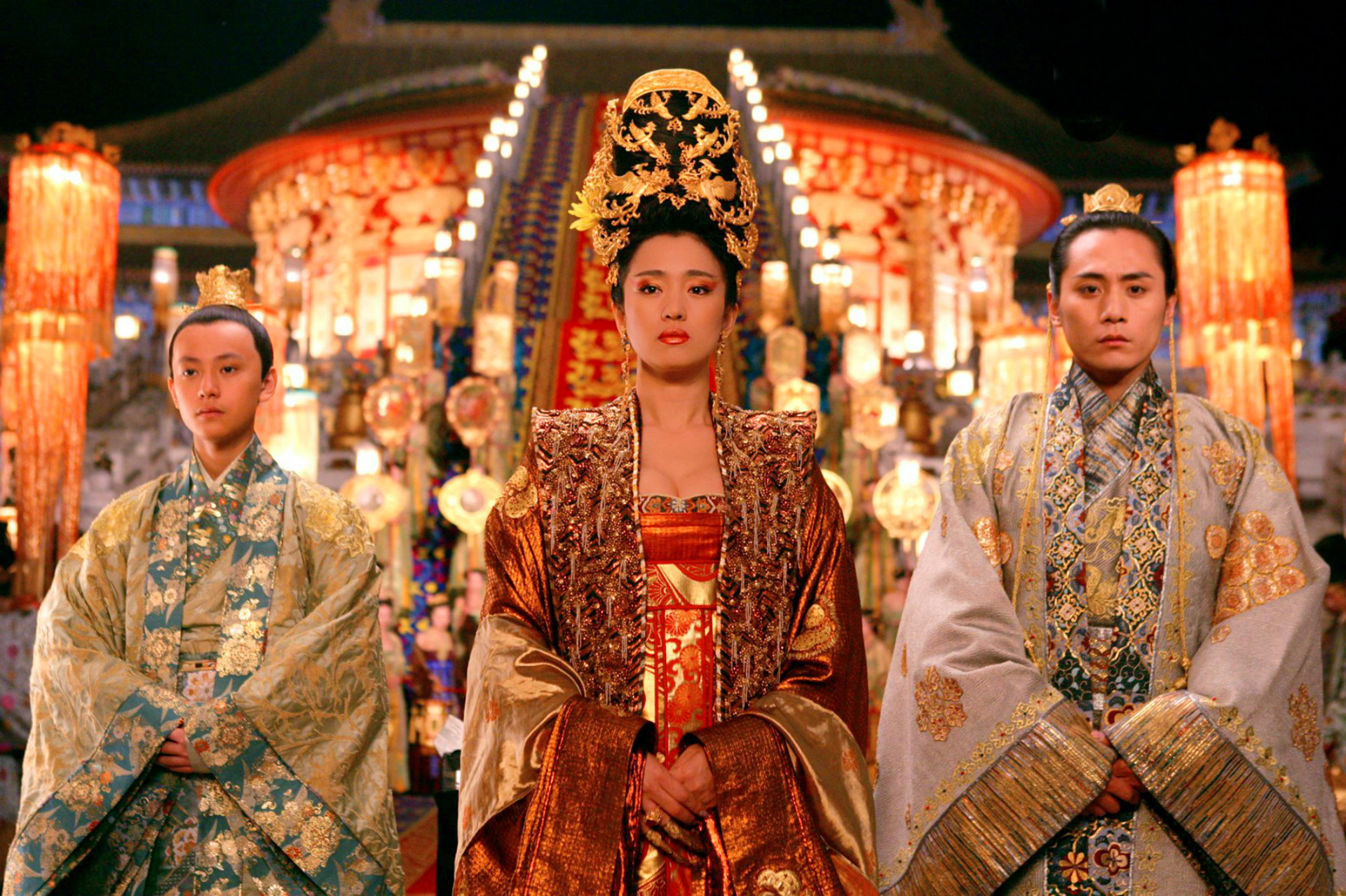 Film stills from "Empress of China" (2014) and "Curse of the Golden Flower" (2006, dir. Zhang Yimou)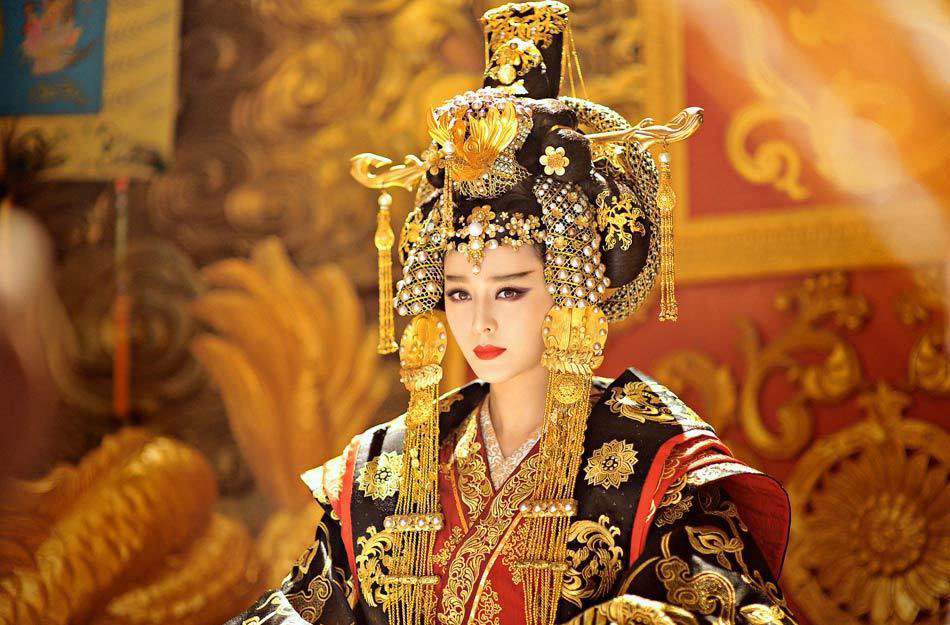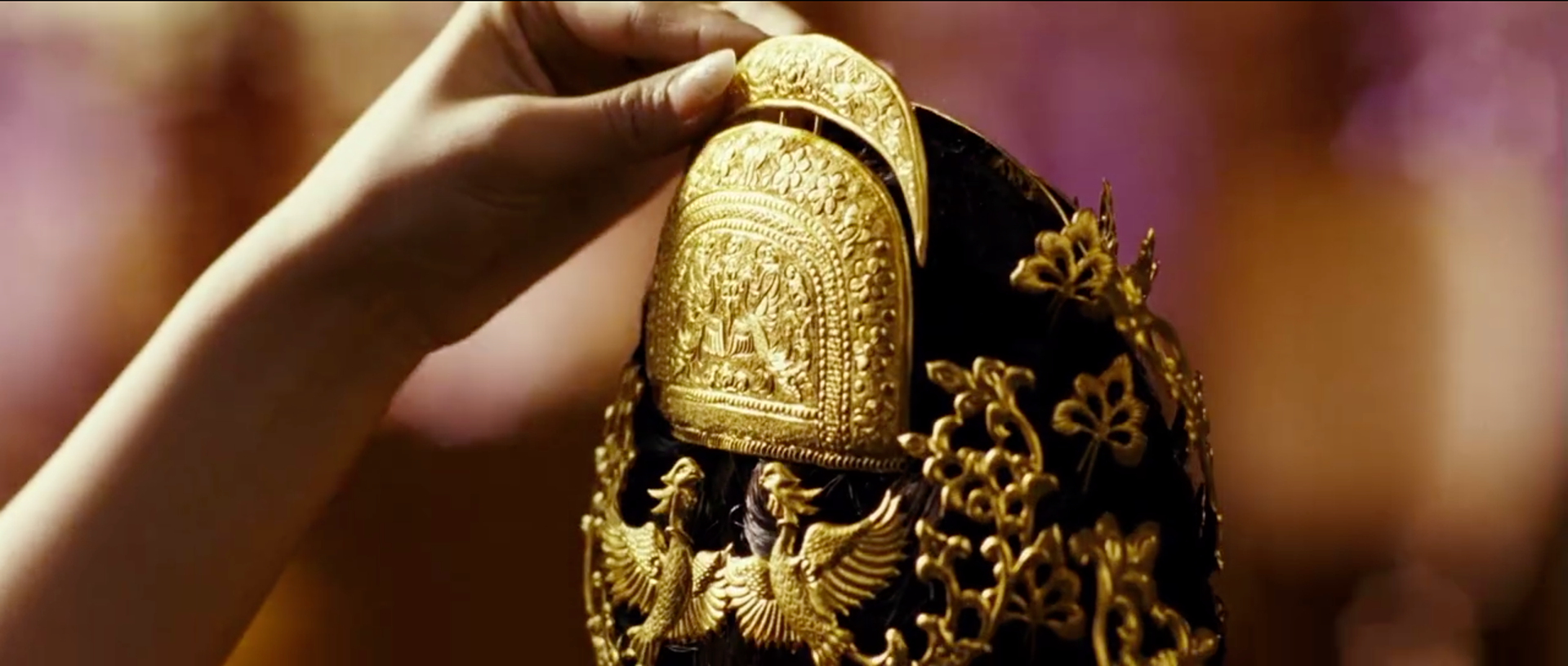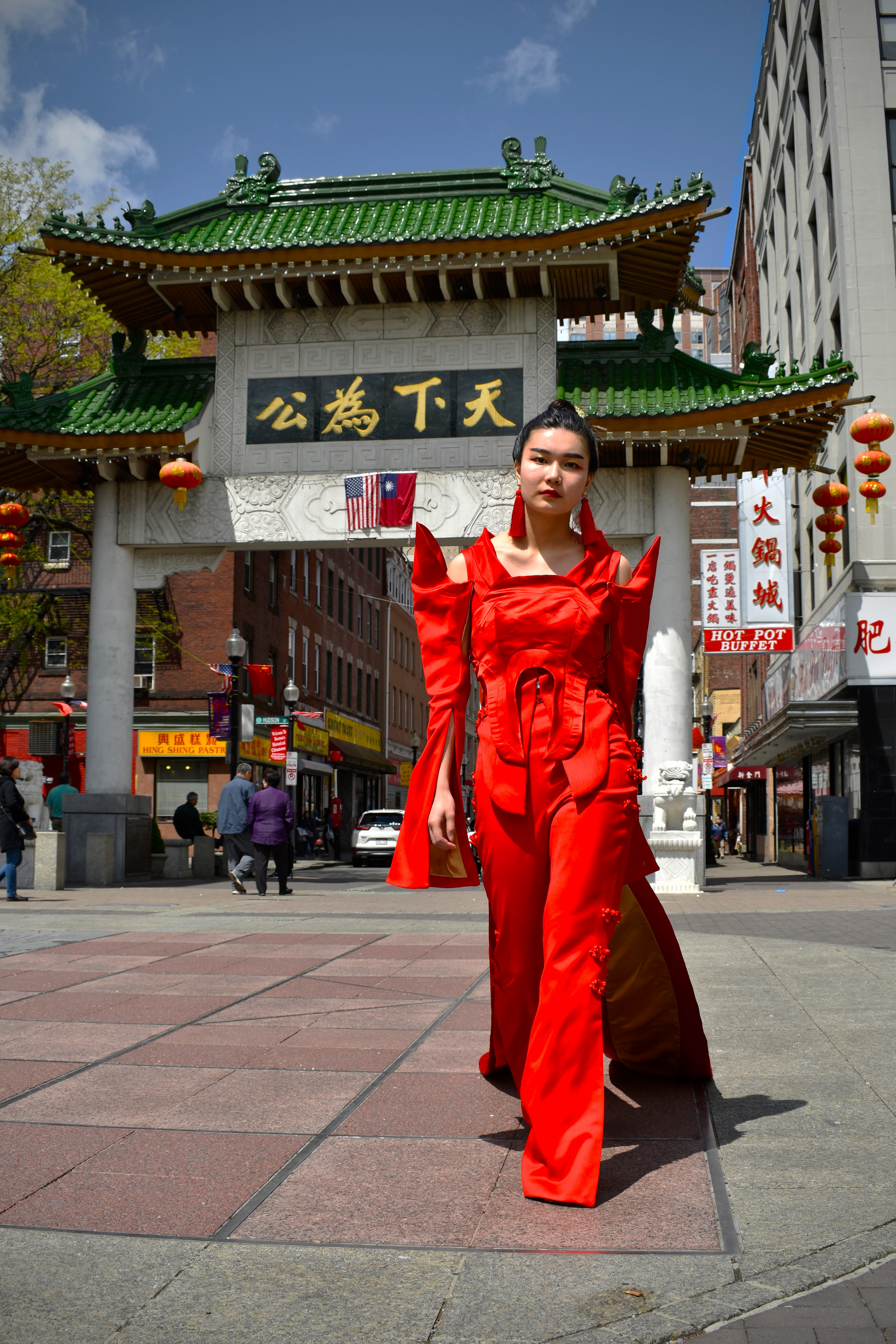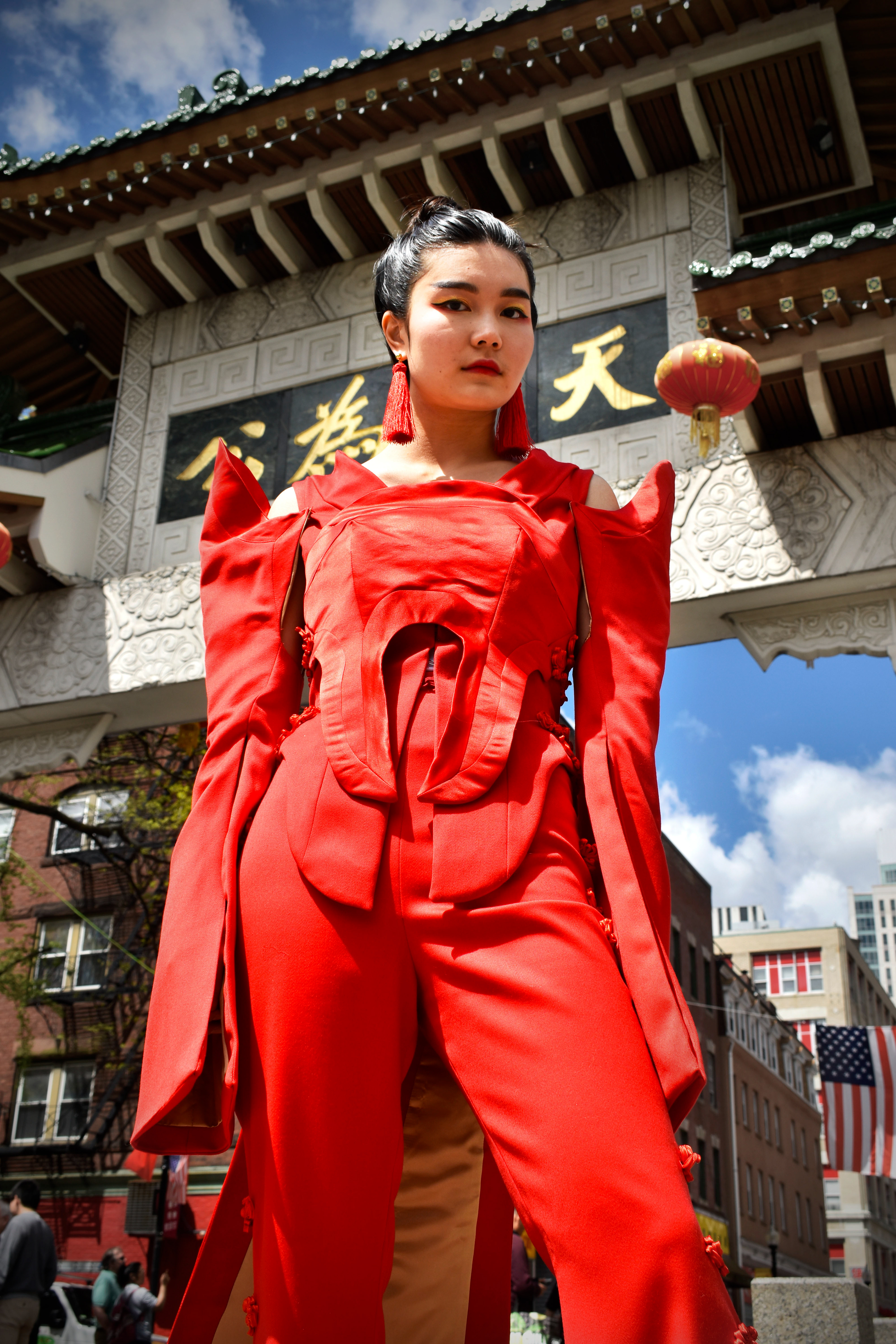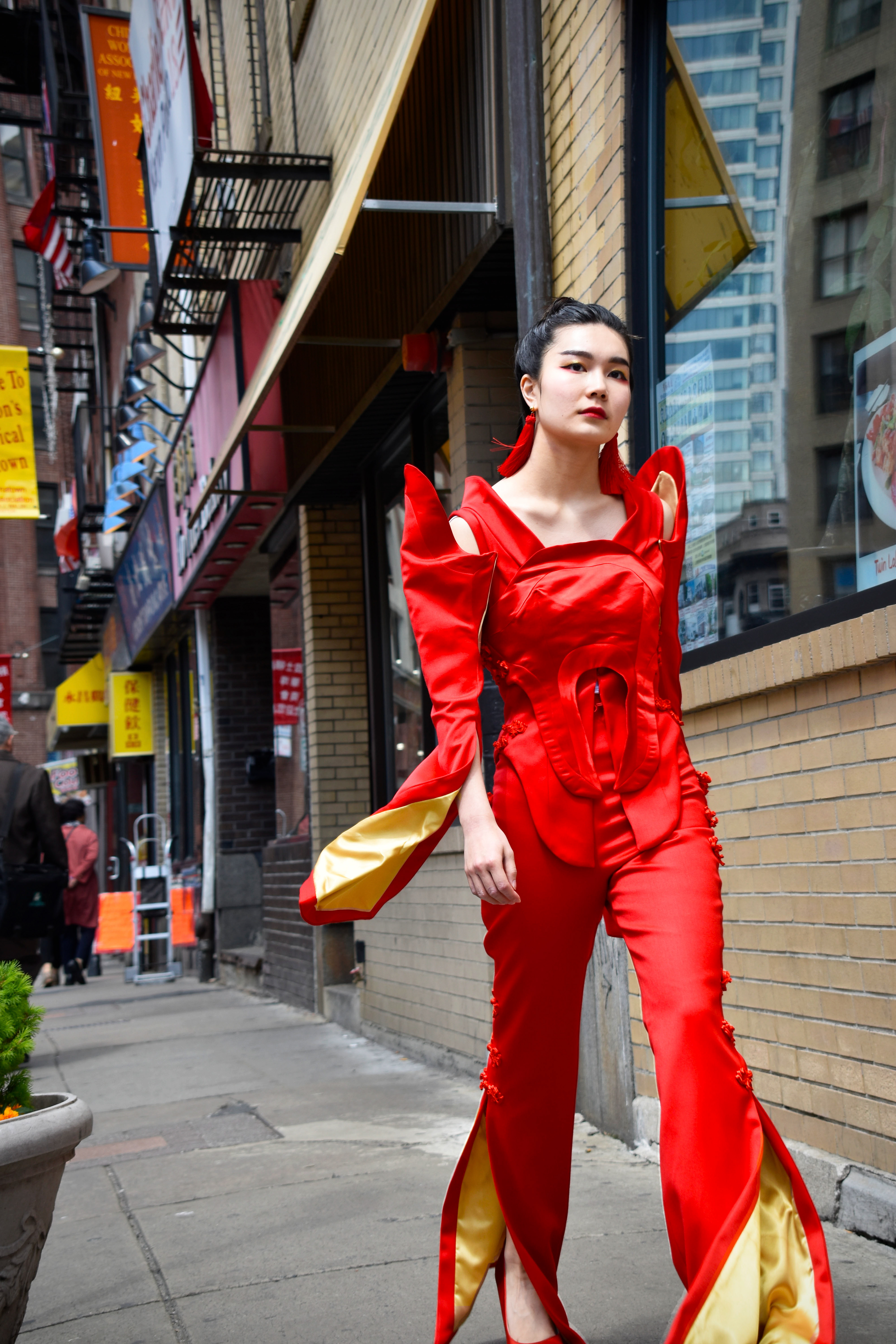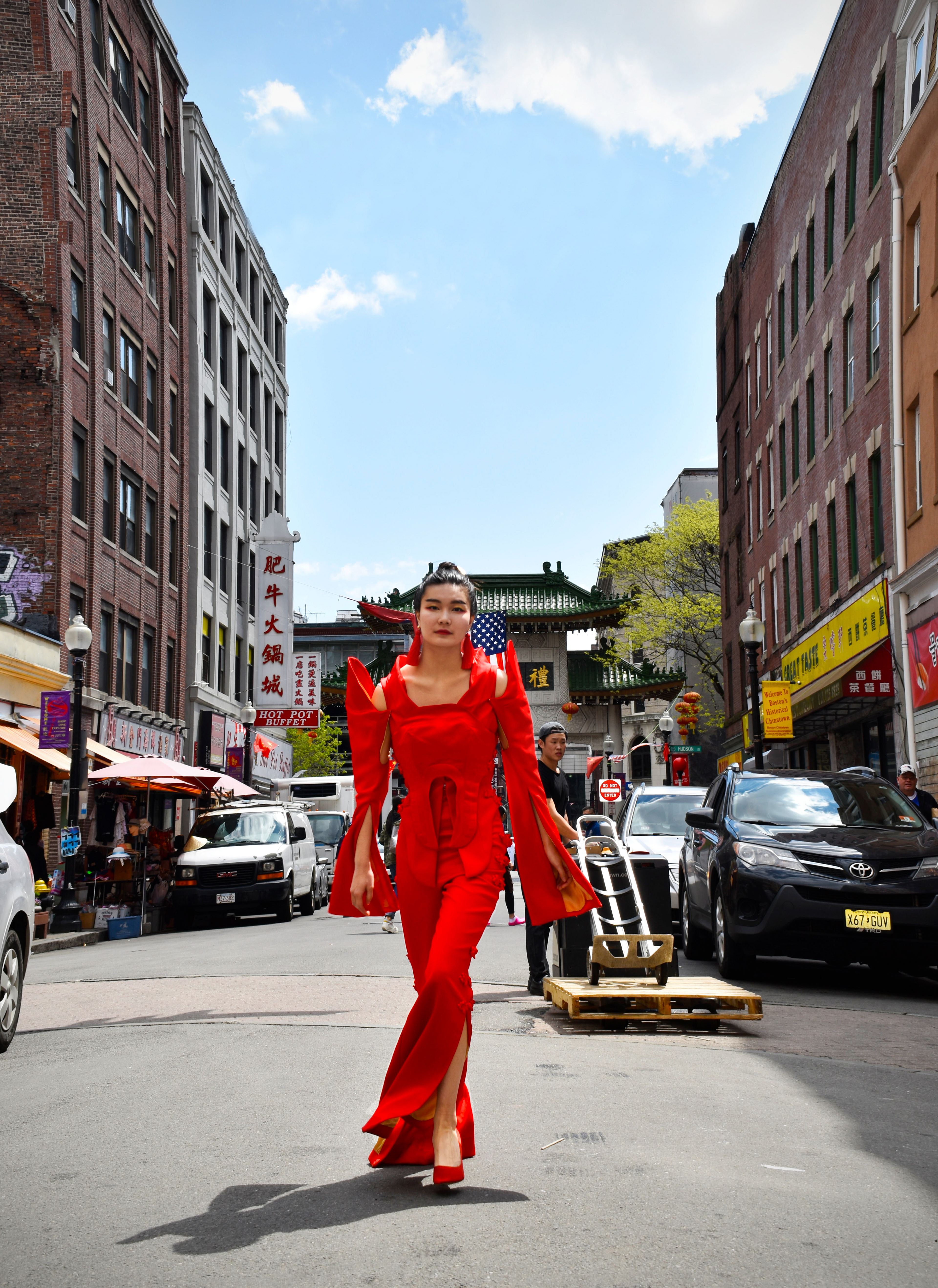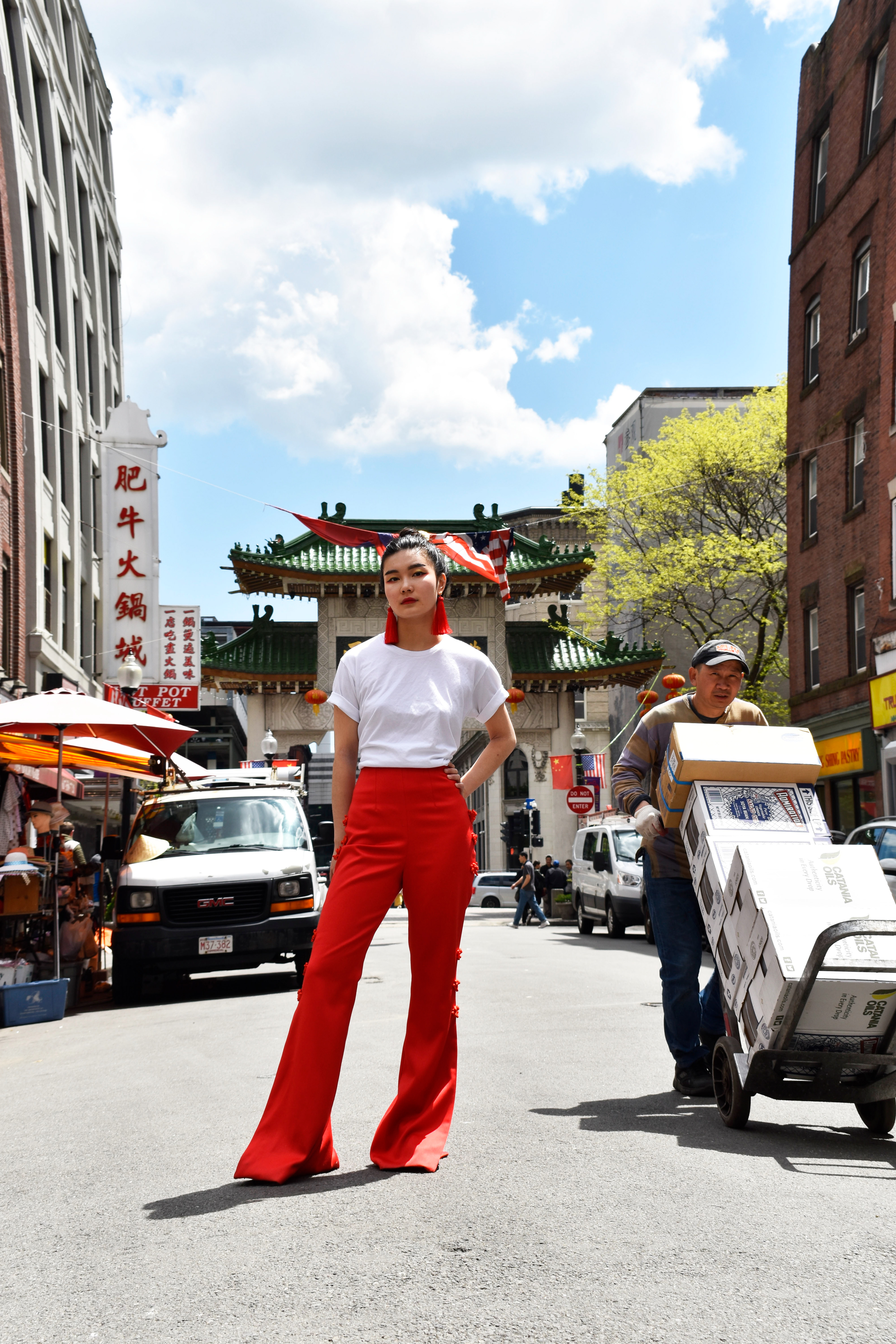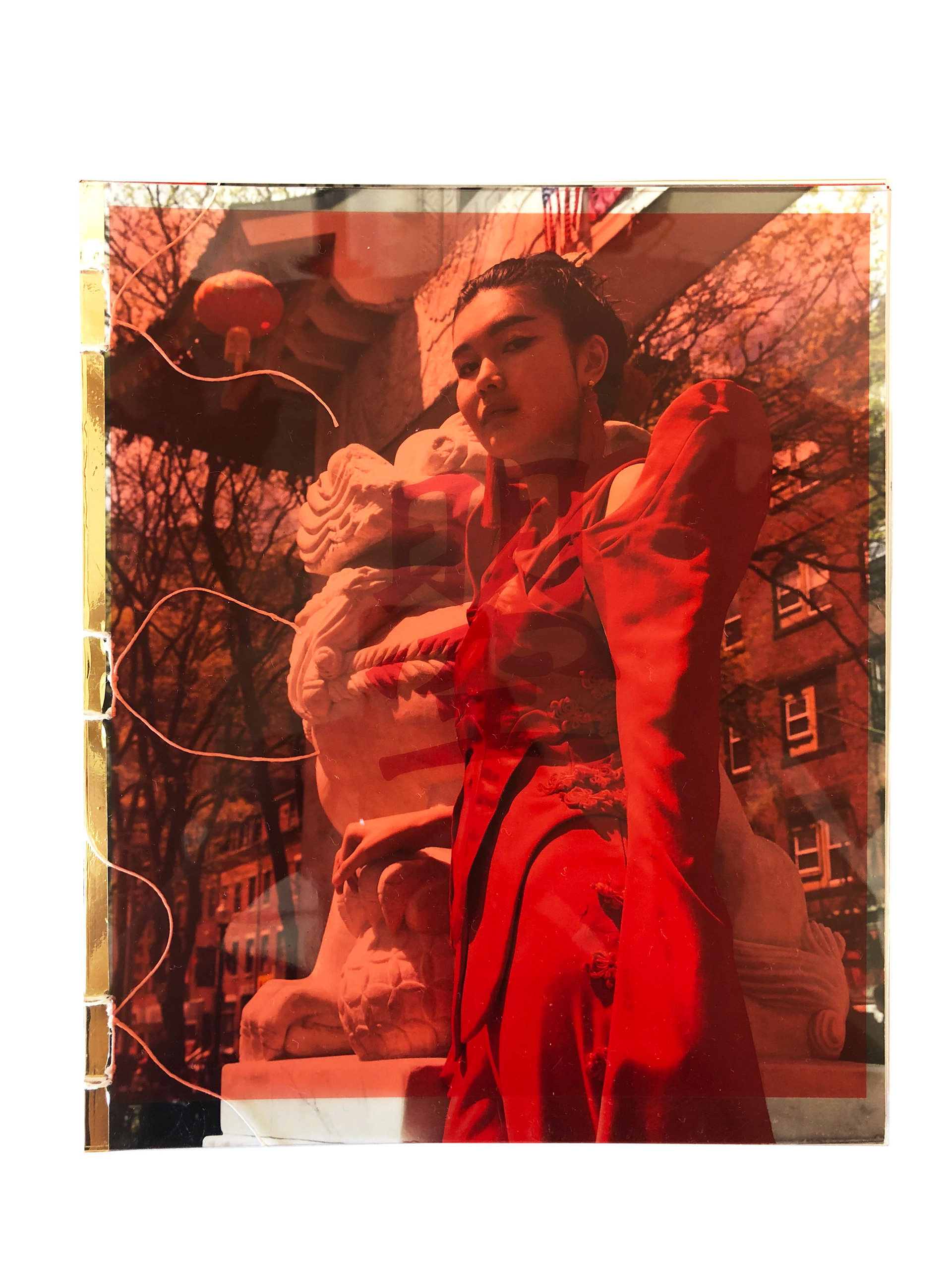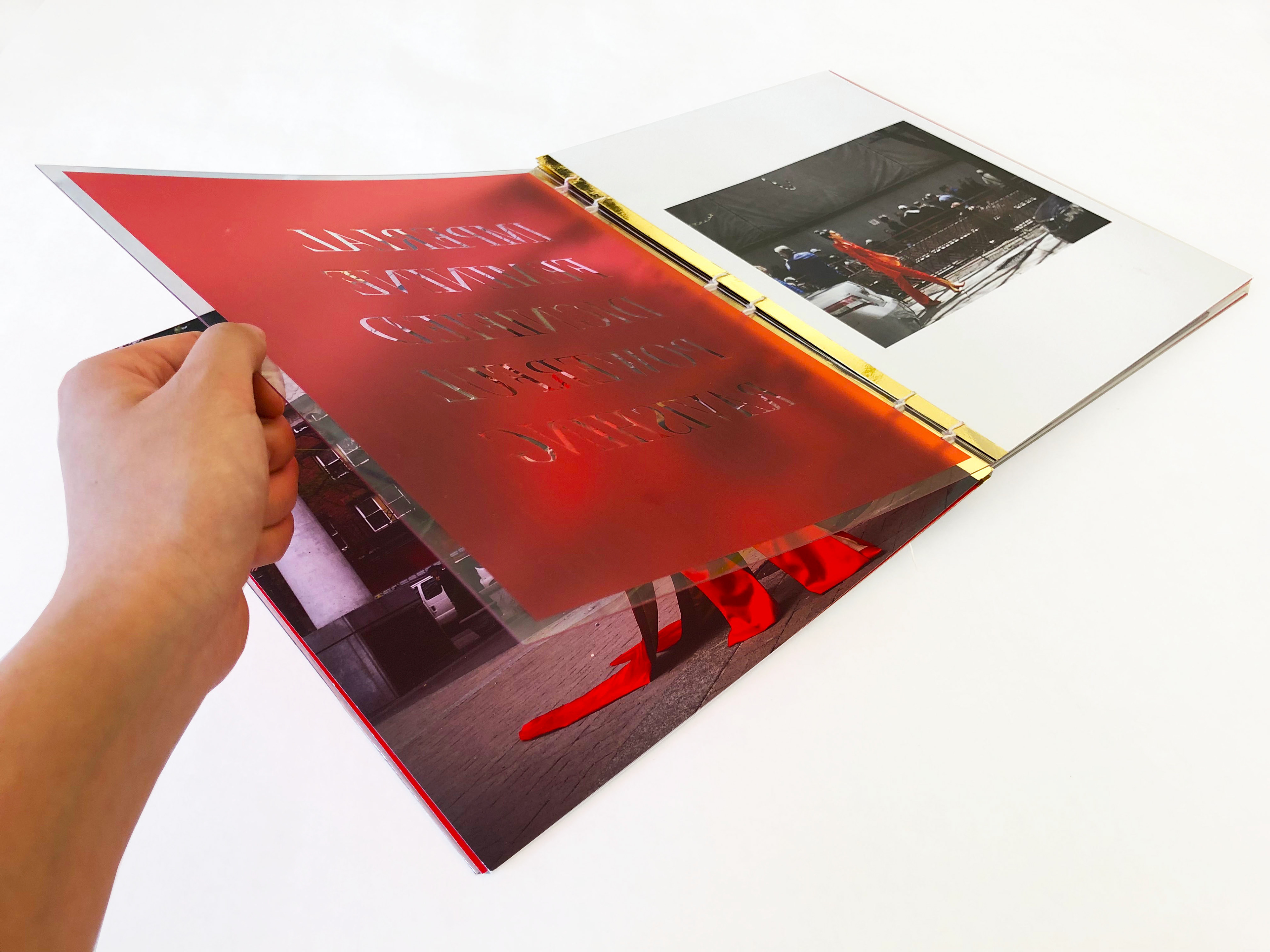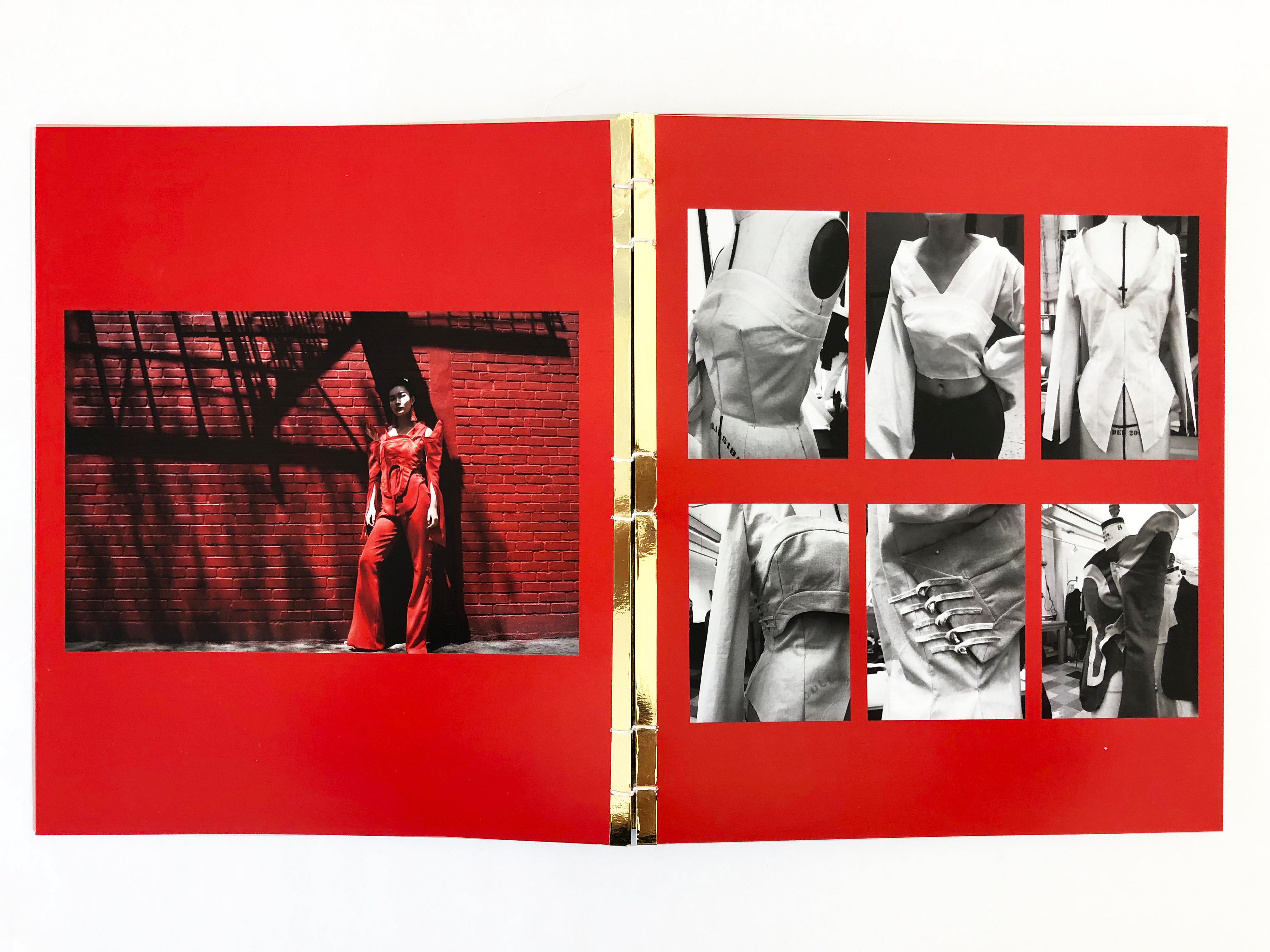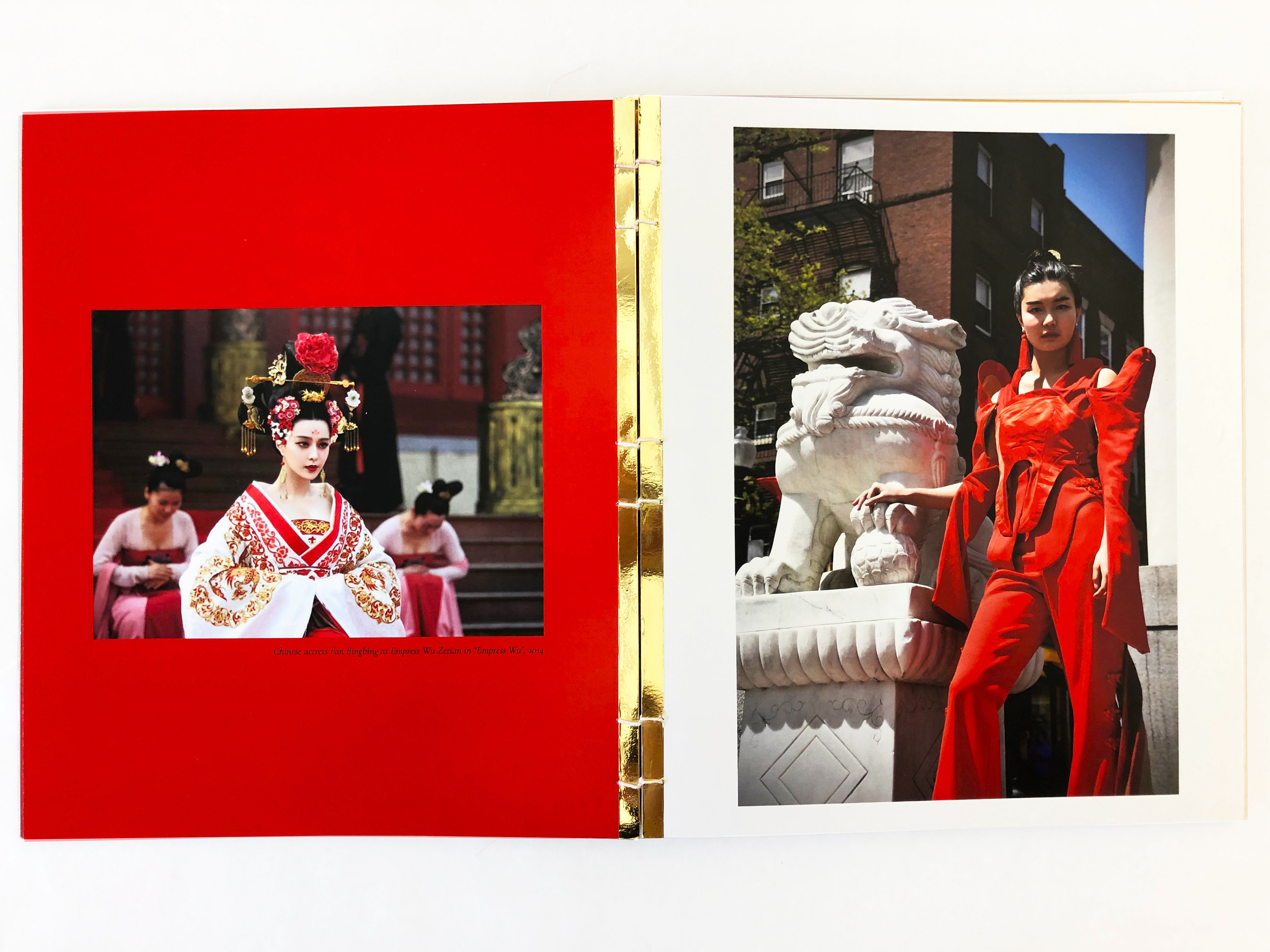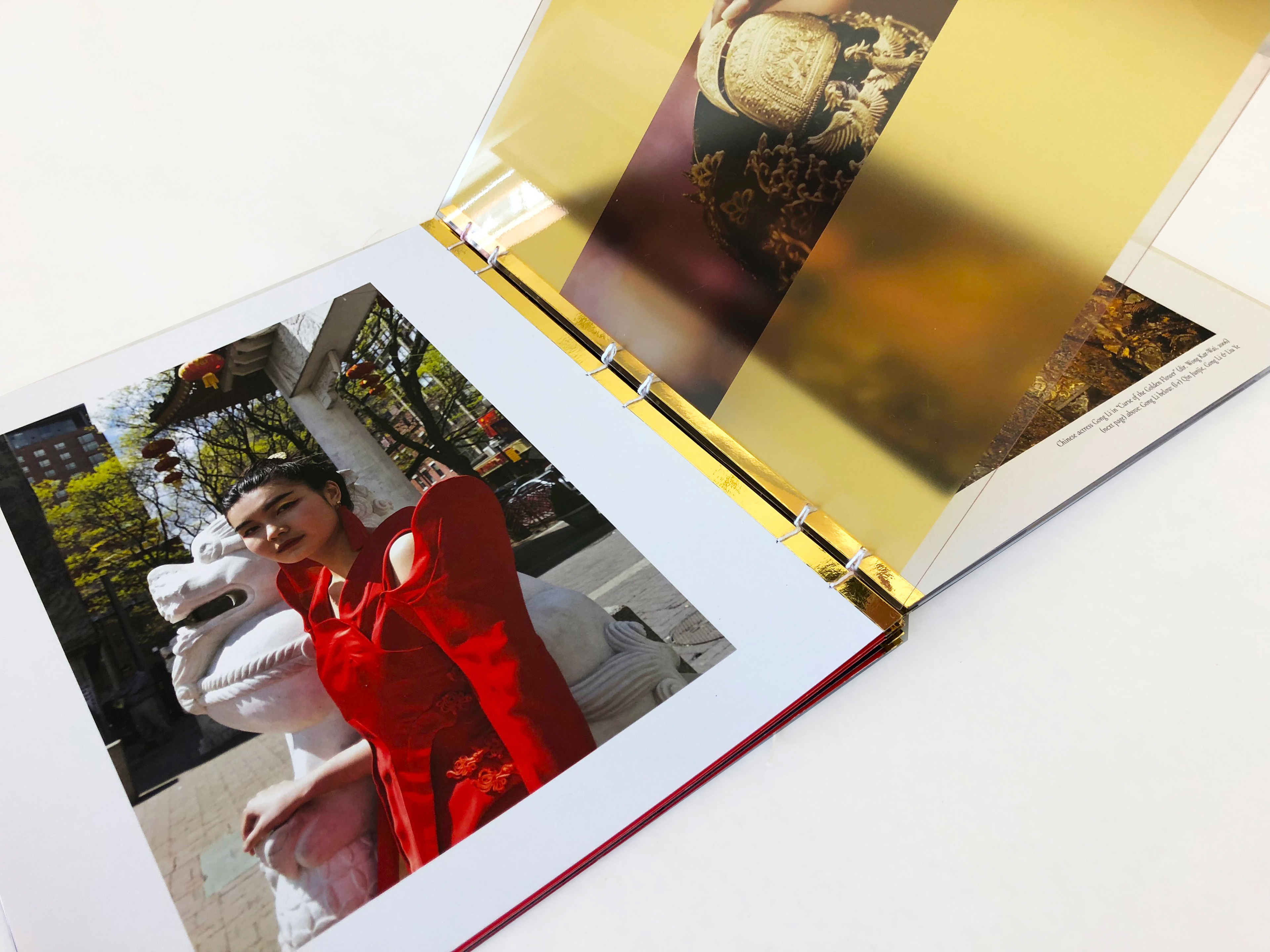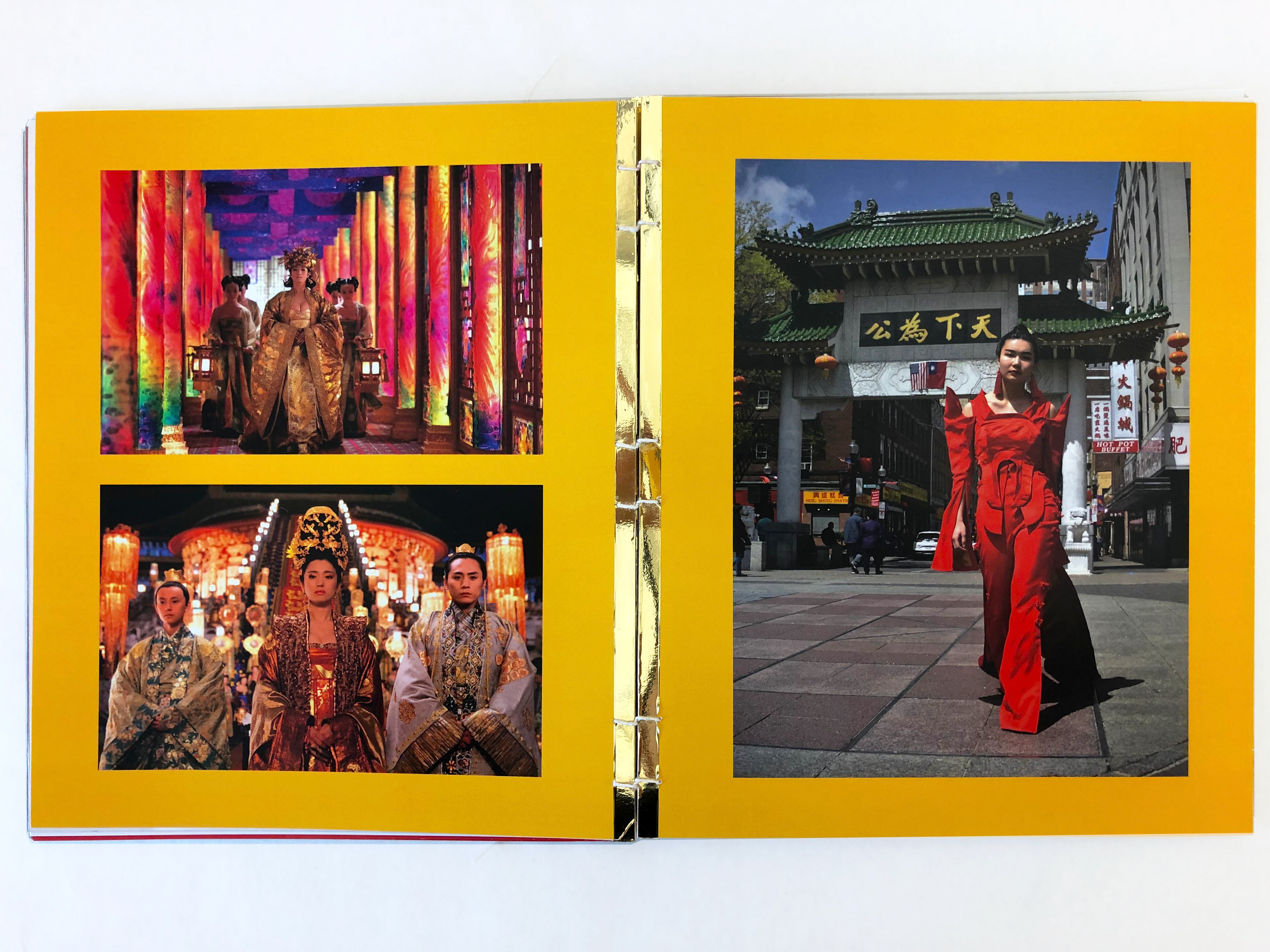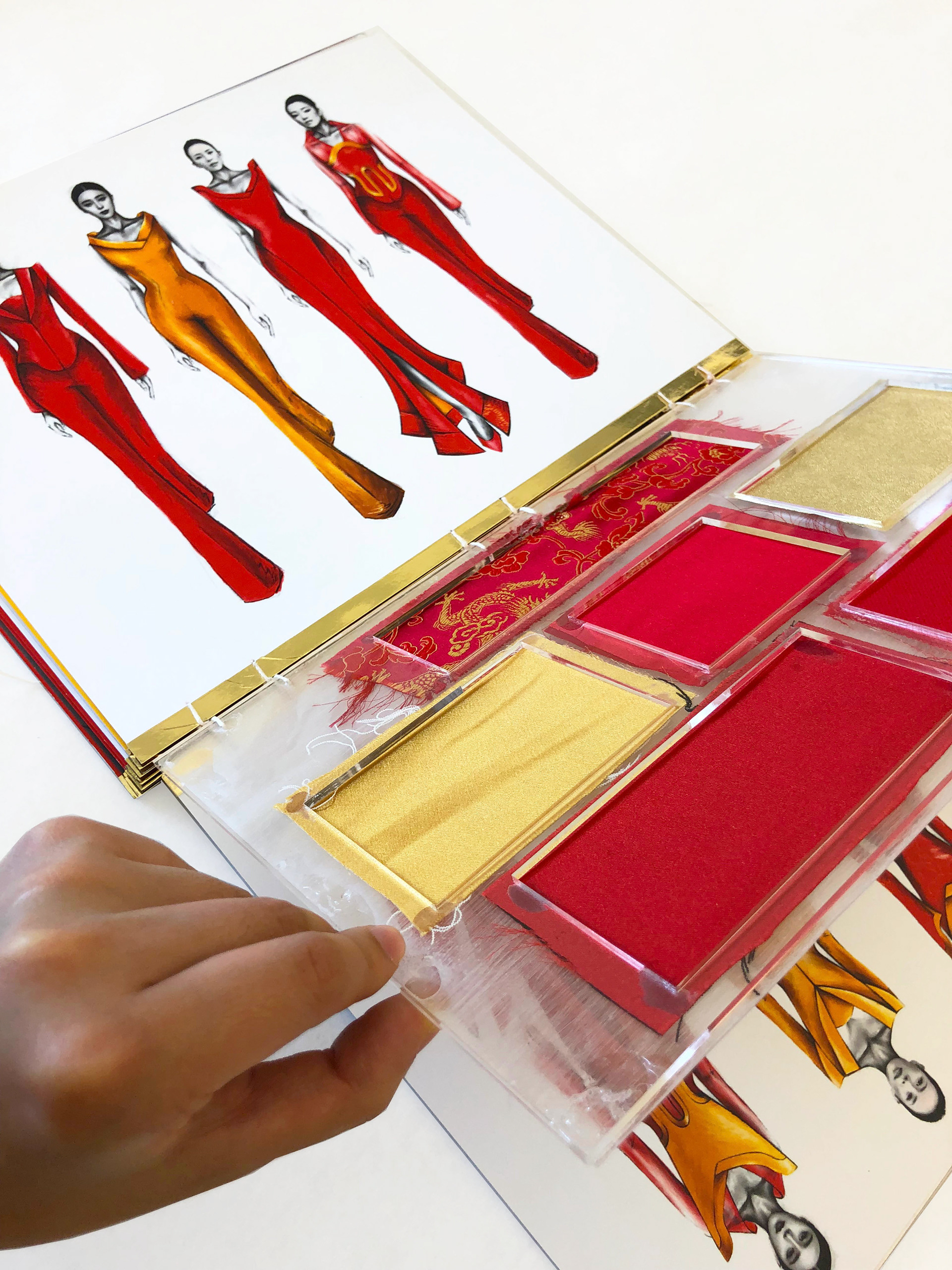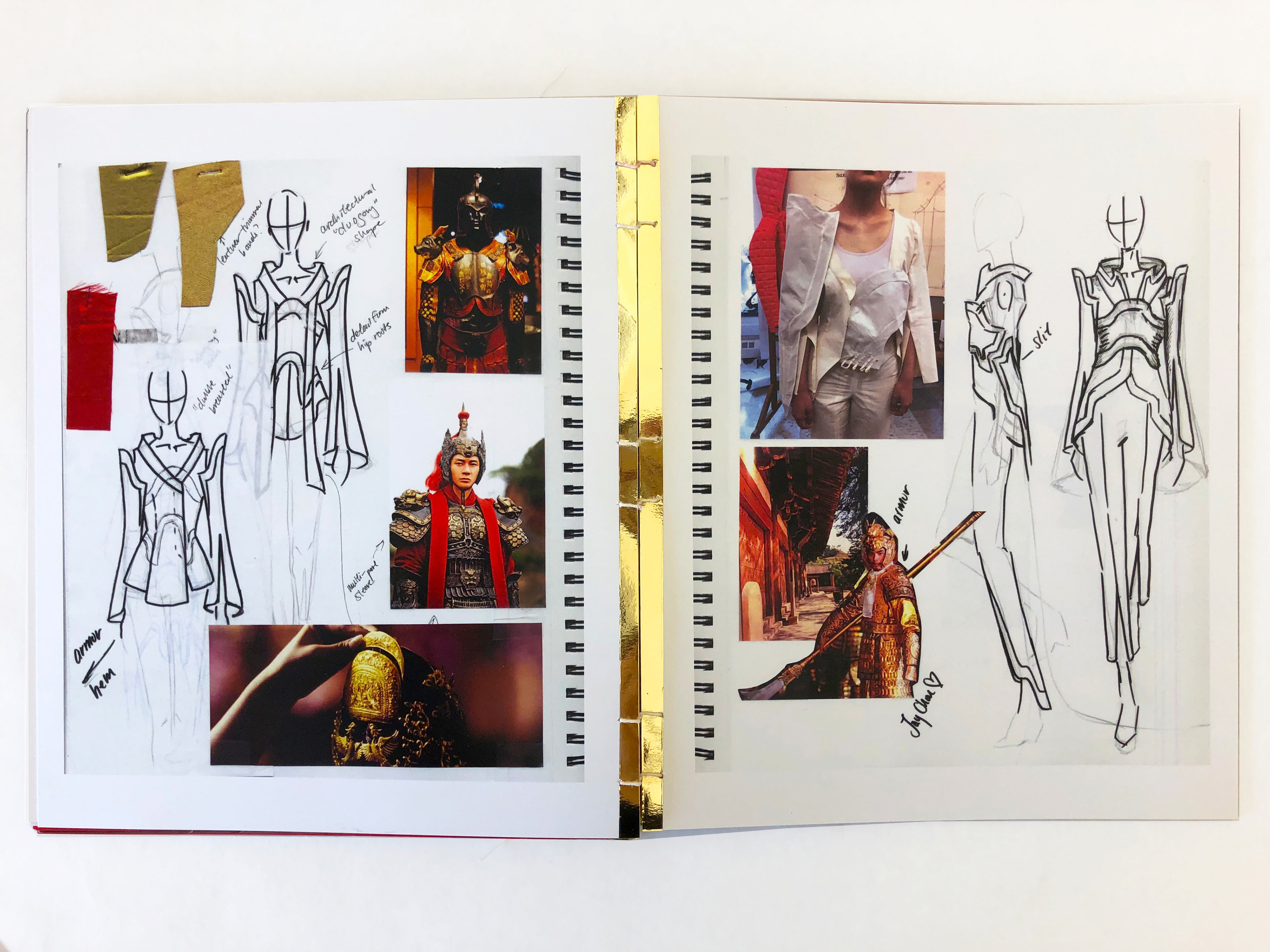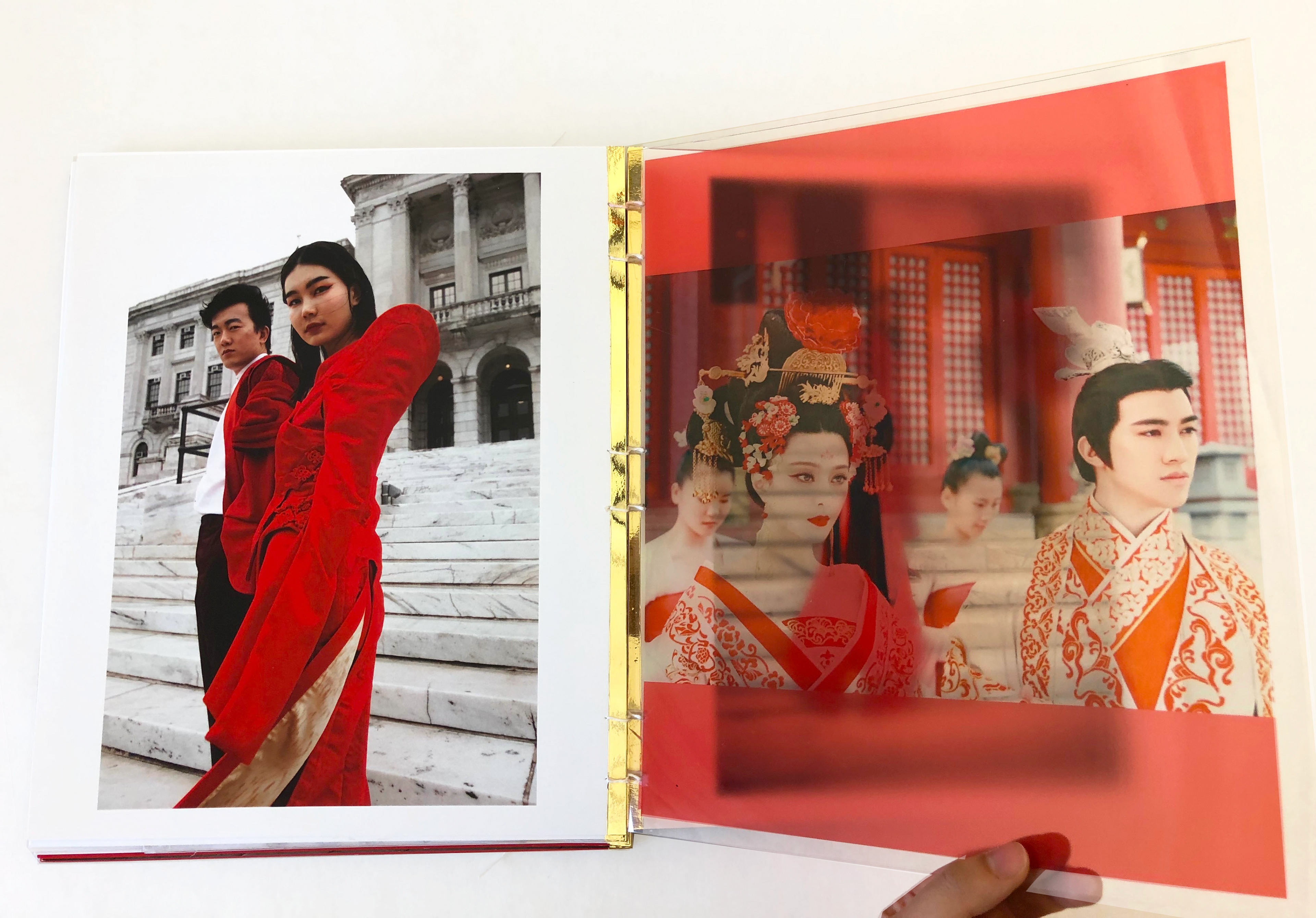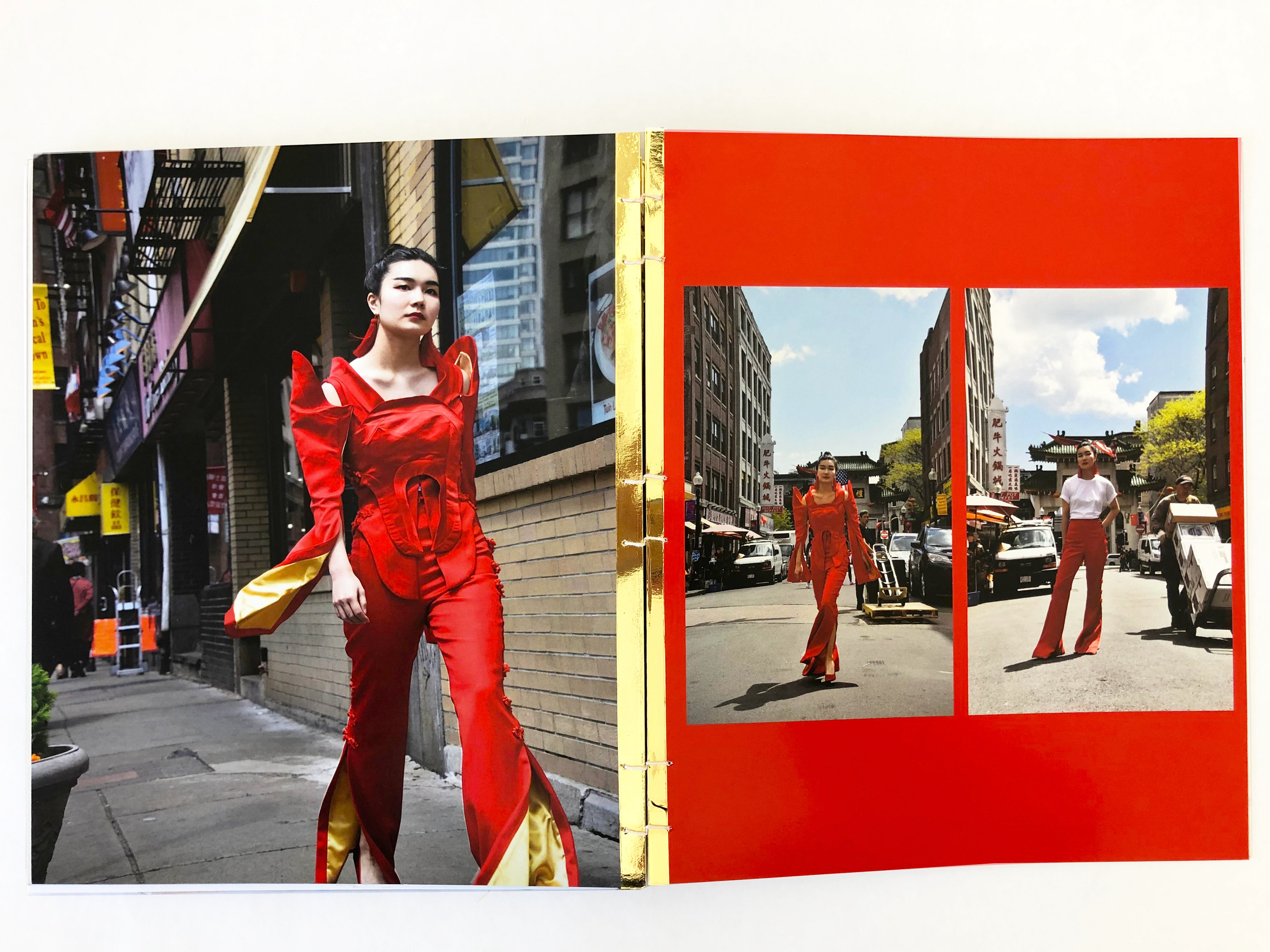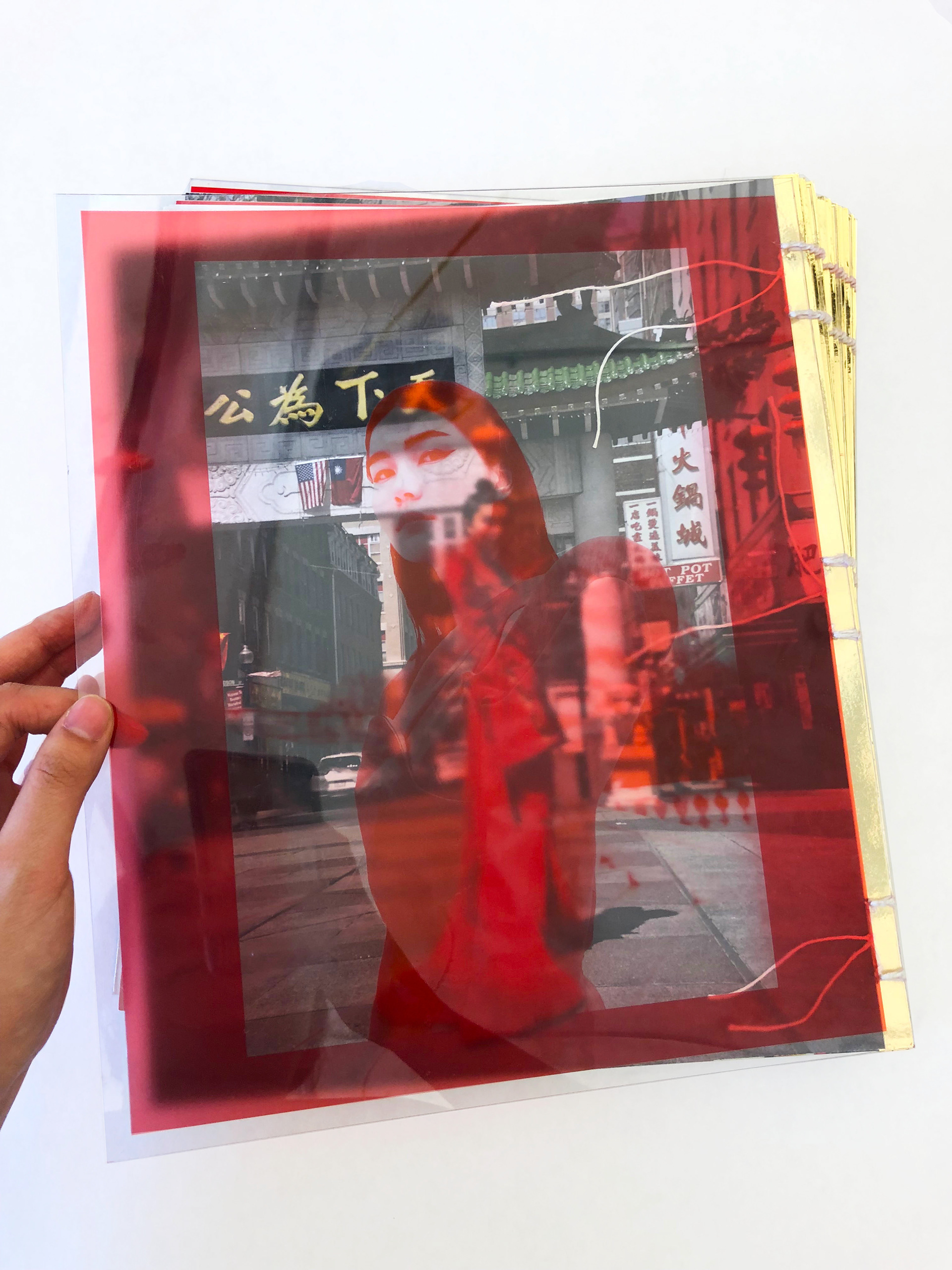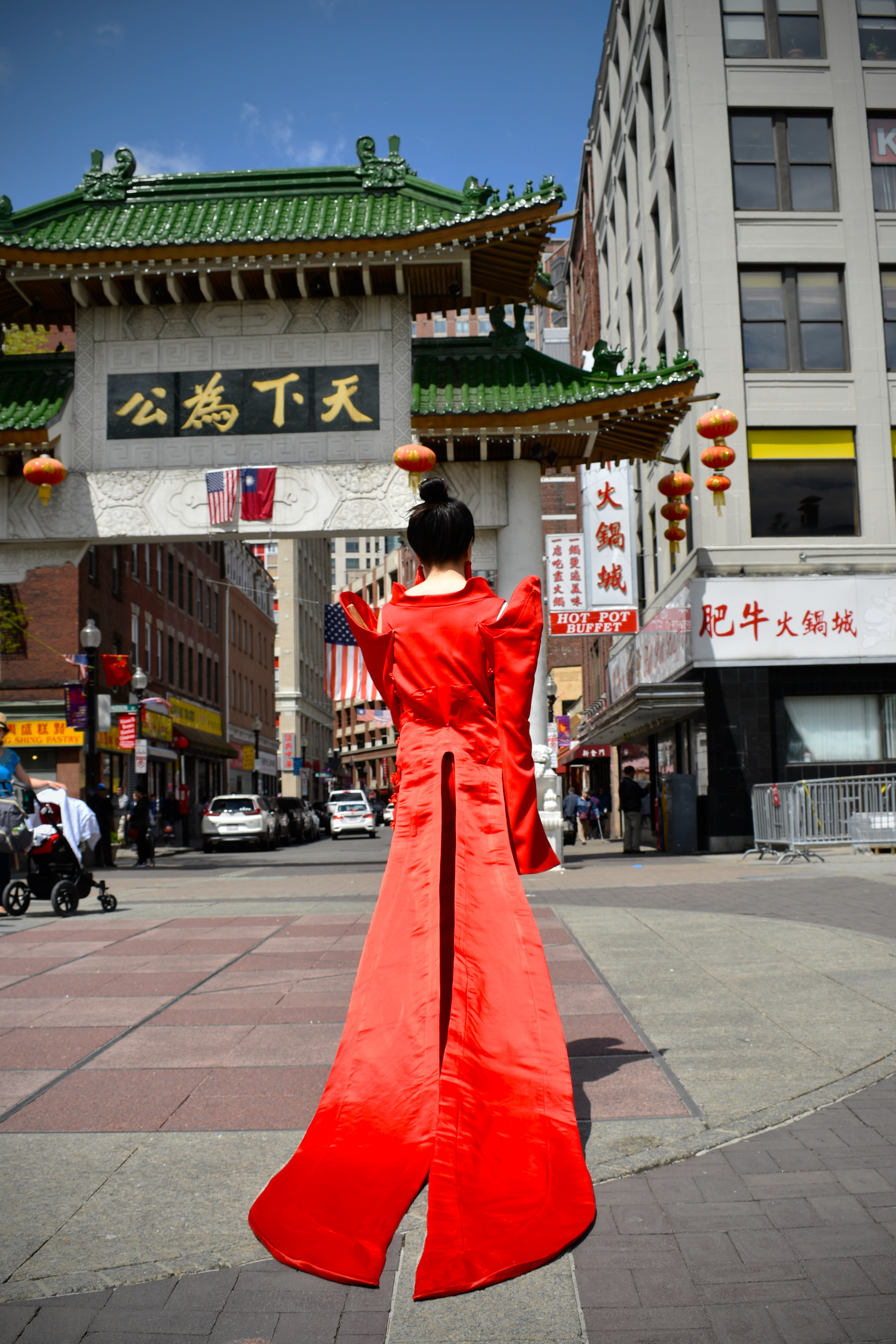 Audio inspiration from the semester - Chinese songs (mainly by Jay Chou) which feature traditional  folk instruments, including songs from "Curse of the Golden Flower".